Tiemoue Bakayoko: Nemanja Matic's unworthy Chelsea replacement
Chelsea fans would have been disappointed when their club decided to sell Nemanja Matic to a title rival over the summer, but it's a choice that had to be made following a poor season from the Serbian warrior.
When the Stamford Bridge faithful learned that Matic's replacement would be Tiemoue Bakayoko, an energetic midfielder who's just as tough in the tackle as his predecessor with arguably a bigger skillset, excitement would've been flowing through their veins.
Just over six months later, Chelsea has been jolted back down to earth. Their flashy French upgrade has turned quickly into a failed French flop; leaving Antonio Conte a huge problem in a vital position. What'll compile the Blues' misery is when they look up the Premier League table and glance at Matic, who's putting in some commanding performances at the heart of Manchester United's midfield.
Laying the blame at Conte's doorstep would seem a little harsh. Bakayoko showed his capabilities last term while plying his trade for AS Monaco. The 23-year-old looked like the perfect box-to-box midfielder, tailor-made for the English game (on paper at least). The problem is that sometimes, things don't always work out as you'd have hoped as Chelsea fans well know (à la Fernando Torres & Juan Sebastian Veron).
Sure, it's tough to shine when the team as a whole is struggling. However, when you move to a new club with a social media game bigger than the Eiffel Tower, you're immediately painting a big target on you're back. It's fair to say he hasn't delivered thus far.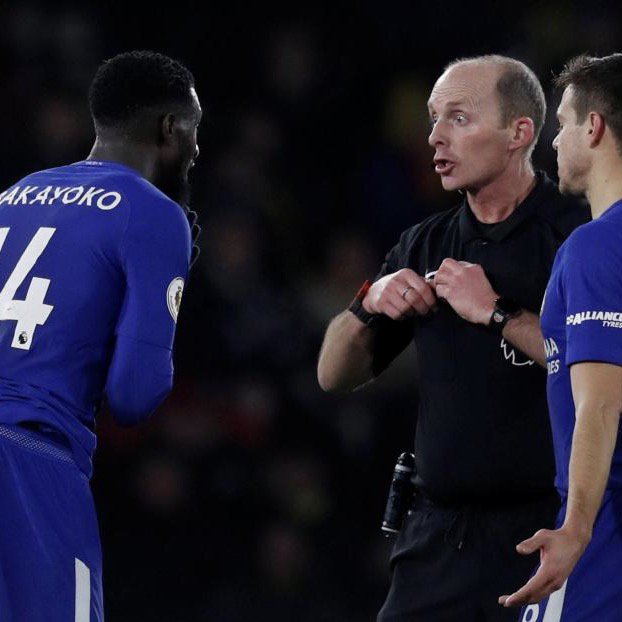 Bakayoko's 30 minutes last night:
Lost possession 7 times 🤷‍♂️
Misplaced 4 simple passes 🙇
Gave ball away in own half 🤦‍♂️
Sent off from 2 yellow cards 🙋‍♂️ Ladies and Gentlemen, the replacement for Nemanja Matic 😂😂😂
https://t.co/IOFT6kTgkm
It all came to a head when Chelsea visited Watford on Monday Night Football. I've seen some bad performances in all my years watching Premier League football, but Bakayoko's thirty-minute cameo was no pièce de résistance. Positionally he was diabolical, when in possession, wasteful. Bakayoko didn't have a night to remember, in fact, when he saw red after just half an hour he was probably relieved that it was all over.
I hardly think it's not coincidental that Conte's team looks far more fragile after switching Matic for Bakayoko, likewise Manchester United look much more solid. Selling to a Premier League rival never seems like a good idea and I'll never understand why Conte decided to take a leaf out of Monsieur Arsene Wenger's book. Why strengthen a title rival while weakening yourself? Surely that's rule #1...
Who knows, perhaps some time away from the squad may do Bakayoko some good. It'll give him the opportunity to reignite some fire in his belly, but winning back his manager's trust will not be easy. The best thing about it is that he's young with time on his side, although the Chelsea fans seem far less forgiving than most. It says a lot about the lad's character that despite the unpleasant chants that were aimed at his direction he still found it within himself to give the ravelling support a clap, although I suppose that's the least he could do after giving them all a memory that they'd quickly like to forget.
Chelsea now has a decision to make. It may already be time to say au revoir to Bakayoko in the summer if he doesn't buck his ideas up...