Why it's time to admit Raheem Sterling is world class
Tell the average Premier League fan that Raheem Sterling is world class and it will be met with derision. The Manchester City winger splits opinion. Most doubt his quality, as they do with players such as Romelu Lukaku and Mesut Ozil.
However, unlike those two, Sterling's talent is now undeniable.
The 23-year-old's superb performance in the 4-0 win over West Ham United on Saturday was the latest on his continued upward trajectory. He has become a key cog in the Man City machine.
In a squad full of stars Sterling is shining bright. He has the ultimate trust of manager Pep Guardiola. That alone is a testament to his quality. The Catalan coach rotates regularly. The Englishman, though, is always a starter. Only the best stay in this team.
Such faith is a reward for Sterling's performance. A goal and an assist against West Ham took him to 52 goals, 56 assists in 156 games for City. That's a goal every three matches. Alternatively, it's a goal or an assist every 1.4 games.
Since the start of last season, Sterling has averaged a goal or assist every 1.07 matches. That's the third best record in the Premier League, behind Sergio Aguero and Mohamed Salah.
Sterling's numbers this campaign make for further impressive reading. His seven-goal haul is only bettered by Aguero and Pierre-Emerick Aubameyang. He's struck as many times as Salah, Eden Hazard and Harry Kane. At least four of those five are considered world-class.
Sterling is similarly worthy of that title.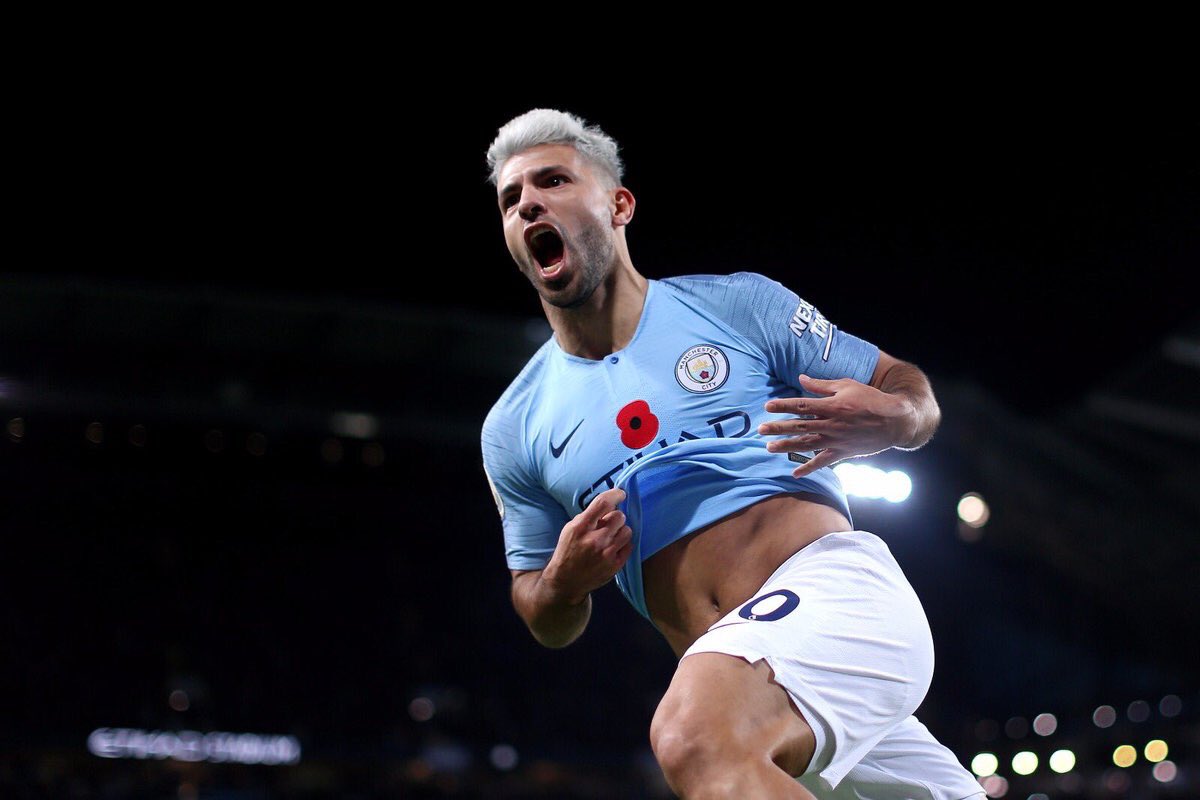 Five current Premier League players are averaging more than one goal/assist per 90 minutes since the start of last season:
🔵 Sergio Agüero (1.20)
🔴 Mohamed Salah (1.16)
🔵 Raheem Sterling (1.07)
🔴 Pierre-Emerick Aubameyang (1.03)
🔵 Leroy Sané (1.01)
At least 90 mins played.
https://t.co/IIRFIoM4MB
If those aforementioned stats aren't enough to convince, then try these. No Premier League player has more combined goals and assists than Sterling this season. He also has the best goal-per-game ratio.
Beyond that, no one has made more second assists - key pass before an assist. And Salah is the only player to have touched the ball more than Sterling inside the opposition penalty box.
That last point is key. The world's best talents make the right decisions at the right time. It is often those choices which decide games. Such intelligence is the difference between the real elite and the rest.
Sterling now makes the right choices time after time. Much of that is down to his development under Guardiola.
Ask the City boss where Sterling has improved most, he says in his head. That is now being borne out on the pitch. The winger is affecting matches due to improving intelligence. He thinks like a world-class player.
The West Ham game was a perfect example. In the past, Sterling would not have found himself free at the back post to tap home. He simply wouldn't have thought to be there. His decision making has since changed. It can be seen in his assist for Leroy Sane's strike, too.
The quick thinking to take a touch and lay the ball off to his German teammate was a skill Sterling once didn't possess. Now he does it with regularity.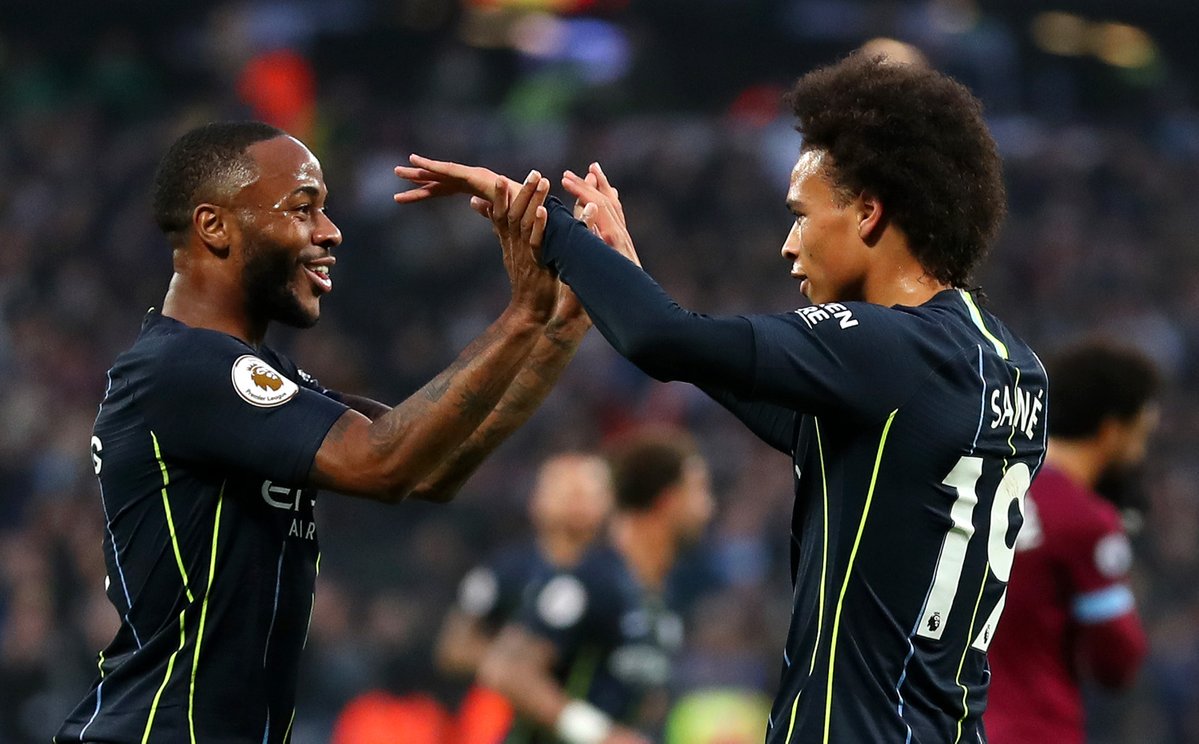 Only two players have scored 15+ goals and provided 15+ Premier League assists since the start of last season:
🦈 Raheem Sterling (25 & 17)
🦈 Leroy Sané (15 & 19)
A dynamic duo.
https://t.co/LCluXox9zd
Looking at Sterling's performances this season, moments like this one standout throughout. They are examples of his new, world-class quality.
Sterling is no longer the young, energetic and erratic youngster who broke through at Liverpool. Nor is he the expensive flop many predicted him to become at the Etihad.
Indeed, the opposite is true. Sterling has fully justified the exorbitant fee the Citizens spent to sign him. He is now a key player for the top side in the Premier League.
Guardiola has turned Sterling into a force to be reckoned with. It's time the forward was recognised as the world-class talent he is. His numbers alone have him up there with the very best in both England and Europe.