It's time for Eden Hazard to be selfish
Belgian superstar Eden Hazard was, for a short time last season, the best player in the Premier League. The same could have been said regarding the 2014/15 campaign. The fleet-footed forward was central to everything Chelsea did. This season, his stock has fallen again, not coincidentally in sync with the Blues' decline. Hazard was not named in the PFA Team of The Year. No one raised an eyebrow. Stamford Bridge rejects Kevin De Bruyne and Mohammed Salah have earned all the accolades this term. Perhaps it's time the one-time Lille wunderkind considers whether Chelsea is the best club for his career.

The Blues have made a mess of their title defence. Their match at the Etihad epitomised how they surrendered their crown to Manchester City without the fight one expects from a reigning champion. Hazard has been one shining light for the Blues, but he is only human. He can only do so much. The summer recruitment was poor. That led to uncertainty regarding Antonio Conte's continued service as manager. Chelsea head into the summer without a defined plan for next season.
The potential lack of Champions League football compounds the problem. Chelsea have already demonstrated their reluctance to court elite players. It will be just as difficult to entice bargains without the promise of European nights. Meanwhile, Hazard is running out of time to impress on the biggest stage. He is 27. There are only a handful of seasons remaining in which he will wield his full power.

For all their domestic success since the attacker joined six years ago, Chelsea have reached the semifinals of the Champions League just once, back in 2013/14, a loss to Atletico Madrid that shouldn't have been. Now, they are becoming a blue-tinted Arsenal, content with merely making the competition. Roman Abramovich will no longer spend as he once did. The club have changed their business model. The new mantra is to buy young players, sell them for a healthy profit, find a way to compete, potentially win a trophy or two.

Chelsea must sell before they can buy, a recipe for mediocrity. Hazard must opt out if he is seeking trophies. He has long-term admirers in Paris Saint-Germain and Real Madrid, but his performances this term have not been the stardust quality ambitious clubs demand. They want players who can not only influence domestic games but stand toe-to-toe with the best players on the continent. Given his sub-par campaign, Hazard may be stuck between a rock and a hard place.

Their recent surge holds promise that Chelsea may yet finish in the top four. Liverpool arrives in West London this weekend to end all that talk. Conte and the Blues need Hazard to step up. Doing so would also serve his own interests.
The Belgian has served Chelsea well but he must now consider his personal development. He has achieved everything he can do at Stamford Bridge. Fans won't begrudge him should he decide to move on to bigger things. If they do, it will only be his problem if he must return. This summer could be his last opportunity to make that dream move.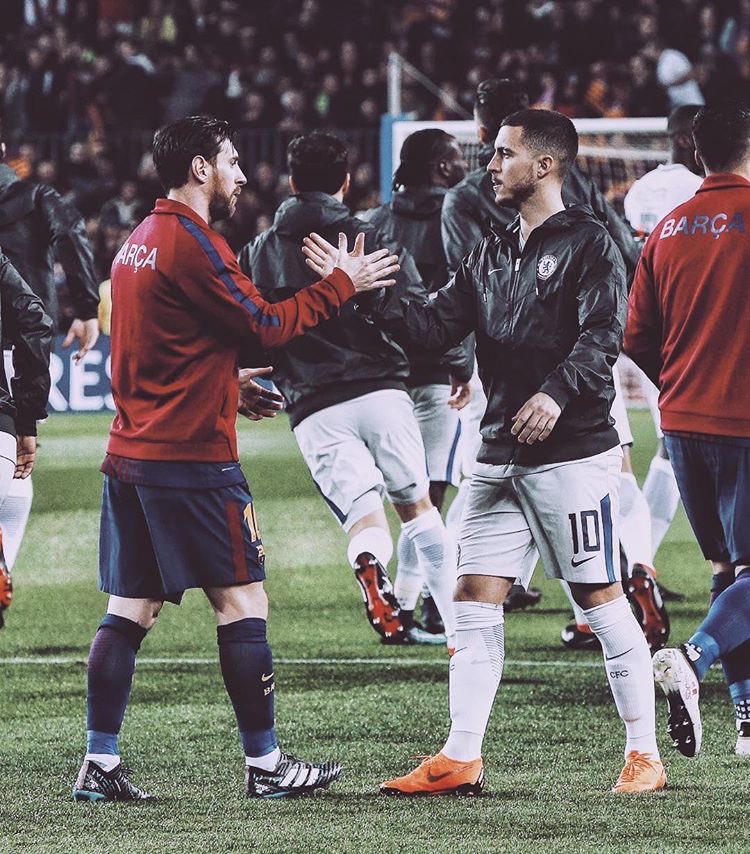 Only two players have completed more than 1000 dribbles in Europe's top 5 leagues in the last 10 seasons:
1) Lionel Messi - 1468
2) Eden Hazard - 1040
Outstanding.
https://t.co/r6iVusKozj