Tiemoue Bakayoko enjoying AC Milan as Chelsea's midfield struggles
After struggling at Chelsea, Tiemoue Bakayoko is a player reborn with AC Milan.
Tiemoue Bakayoko came a long way in the last few seasons.
A fan favourite in Monaco, he was a key part of the Ligue 1-conquering midfield that stunned Unai Emery's four-time defending Paris Saint-Germain champions. When the dust settled, European heavyweights picked the team apart.
Bakayoko earned a well-deserved move to Chelsea. He ran hot and cold under Antonio Conte and when the excitable boss departed, replacement Maurizio Sarri deemed the Frenchman surplus to requirements. Sent on loan to AC Milan, he began life at San Siro sluggishly, drawing criticism from his third successive Italian manager, Gennaro Gattuso. This time, he listened and picked up the pace.
The 24-year-old experienced the highs and lows of the game in just three seasons. When he arrived in Italy, his career at a crossroads, he could have been disheartened by Gattuso's public criticism after his first match. Instead, he took the dressing down in stride, improving his game even as the team picks up form. He now features regularly for the Rossoneri, enjoying a seamless partnership with Franck Kessie in the middle of the park. Thanks to the pair, the seven-time European champions are on the cusp of returning to the Champions League.
While his contributions make Milan relevant again, Chelsea's midfield is in disarray. On the weekend, Manchester City moved through the Blues' midfield unhindered en route to a 6-0 victory.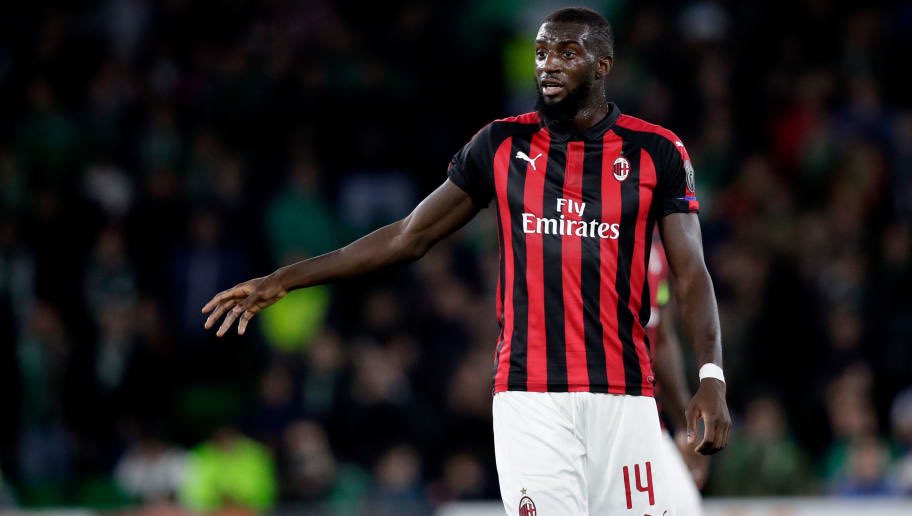 🔴⚫️ Tiémoué Bakayoko vs Cagliari:
40/45 passing (89%)
4 aerials won
3 successful tackles
2 successful dribbles
Fine run of form continues 🔥
https://t.co/9mSOZdTYNO
Until Gonzalo Higuain was brought in from Milan in January, the lack of a proper striker at Stamford Bridge dominated the headlines. The bigger problem is turning out to be the midfield set-up under Sarri.
The former Napoli boss brought Jorginho with him when he changed clubs. He also acquired Real Madrid's Croatian prodigy Mateo Kovacic on loan. Ironically, Pep Guardiola pursued Jorginho before the player agreed to join Sarri in London. Many regarded Chelsea landing his signature as a coup. Everyone expected the Brazilian-born Italian international to set the Premier League afire. He was the critical cog in Sarri's success with Napoli after all.
After a promising start, teams discovered how to neutralise Jorginho. Sarri has not discovered a remedy. The early run that made Chelsea title contenders is exposed and Sarri's squad flatters to deceive.
Ross Barkley arrived from Everton in Conte's second season. Unlike Bakayoko, Sarri found use for the embattled Englishman. On a few occasions, Barkley shone but the brilliant performances were too few and far between. He has not proven a better alternative to the former Monaco man.
Sarri also insists on playing N'Golo Kante in a more advanced role rather than in a double pivot with Jorginho to shield the defence. A Kante-Jorginho-Bakayoko midfield combination might yield the results Sarri seeks.
The former banker has a big decision to make concerning the Frenchman. Bakayoko's current form suggests he could be the missing piece in the Chelsea midfield. Bringing him back in the summer while returning Kante to his natural position are two decisions that could transform the club's fortunes. The Blues are not a club typically patient with failing managers. If Sarri proves too inflexible in his approach, Chelsea won't hesitate to treat him like the last intransigent Italian tactician in their employ.