Top four suddenly in sight for Manchester United
Out of nowhere, the Reds are breathing down Chelsea's neck in the top four hunt...
Background Image Via: Wikimedia Commons/Ian Mcallister.
As a Manchester United fan, I never thought I'd see the day where I'd happily root for Liverpool, Manchester City and Arsenal to all win... Well yesterday, that's exactly what I found myself doing.
With the Red Devils winning 2-0 at Burnley on Saturday, results going our way on Sunday could have meant that United were just one point behind Chelsea in fourth. Unfortunately, The Blues would complete a late comeback against Arsenal. However, Champions League football is firmly in sight for the 20-time Premier League winners.
Victories for United's long-term foe Liverpool and local rivals City leave the Old Trafford outfit sitting in fifth place. Despite topsy-turvy form all season long, Ole Gunnar Solskjaer suddenly sees an opening. It's up to the Baby Faced Assassin and his talented squad to jump through it.
The Reds are finding form at the perfect time. Their results against elite teams speak for itself. Victories over Tottenham Hotspur, City, and Chelsea, while remaining the only team to take points off Liverpool this term is a huge confidence-builder. The problem for United has come when going up against sides they're supposed to beat handily. However, back-to-back hard-fought victories against Newcastle United and Burnley will have got the confidence flowing. Reaching the Promised Land is now a realistic goal.
Propelled forward by an ever-improving Marcus Rashford and a clinical Anthony Martial, this team will always score goals (perhaps even more so when Paul Pogba returns from injury). Solskjaer's work in the transfer market was another step in the right direction, too. The Norweigan is tinkering with the squad and ensuring players who fit his mantra are signed. Although it mightn't have felt like it back in August, personnel-wise, United are in a better spot than they were at this stage last term.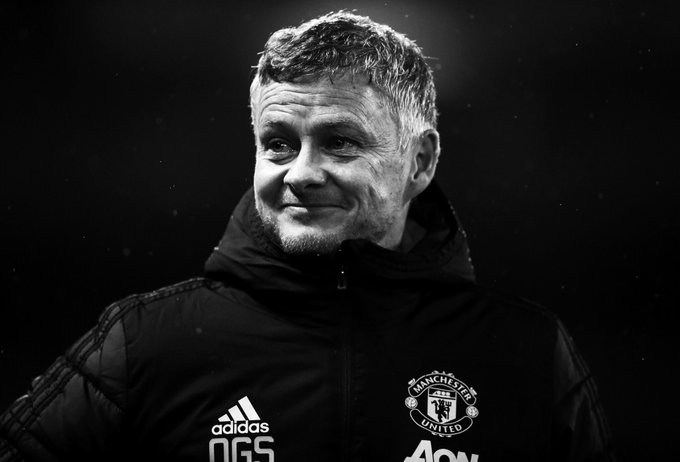 #
mufc
have lost just three games from their last seventeen across all competitions.
For me, that's improvement. Now the Red Devils find themselves within touching distance of the top four.
Onwards and upwards!
https://t.co/jUEVfBsyLV
The proof is in the pudding and United are finding their feet at the perfect moment. This squad believes in their manager. He, in turn, trusts them (hence the mass-rotation for the Burnley game). It feels as though the Reds have found another way to win aside from tearing teams apart on the counter-attack, though this has to be just the start. With Chelsea wavering, Spurs struggling while Sheffield United and Wolves dropped points this weekend, Solskjaer has been presented with an opening that could secure his job for a further twelve months.
Make no mistake about it, United will still struggle at times. After all, this is a youthful squad who're still learning the tricks of the trade. However, it's starting to feel as though Solskjaer is beginning to build something. Heck, at least he has an ideology and a plan which is something we've scarcely seen around Salford Quays since the post-Sir Alex Ferguson era.
Given time, money to spend in January plus full backing from the board, players and fans, you'd be foolish to write United off. It's easy to forget that this squad is jam-packed with quality and these players are only going to get better.
Having Champions League football on the table is vital. Perhaps Pogba will have a change-of-heart in regards to where his future lies. It'd also give the Reds more pulling power when it comes to signing new players in 2020's summer. The carrot has been dangled, United now have to pounce; starting with putting Arsenal further out of their misery on New Years Day.