Tottenham Hotspur well and truly in the title race?
Background Image Via: Wikimedia Commons/JBMG40
Although all the talk surrounding a certain 46-year-old Argentinian is about the possibility of an Old Trafford managerial switch in the summer, Tottenham Hotspur are seemingly going from strength-to-strength under his tutelage and guidance.
Mauricio Pochettino's men stuck six away at Everton on Sunday in an astonishing performance that summed up a somewhat bizarre weekend of Premier League action. With Chelsea losing, Spurs have opened up a small gap between themselves and their London rivals while also closing the deficit to current champions Manchester City to just two points. Sitting in third place and in their best form this season, the Lilywhites certainly deserve to be in the conversation to win it all.
Sure, it's early and there are twists and turns aplenty to come. What I find remarkable is the fact that Pochettino is pulling this off on a shoestring budget. He didn't spend a penny over the summer, yet this team is playing its best football. It's all down to coaching, hard work and a real tightknit ethos than the Argentine is trying to instil.
You look at players like Dele Alli, Harry Kane and many others. Pochettino is getting the absolute maximum out of the squad at his disposal, which, when you compare to Jose Mourinho at Manchester United, well, that's a stark contrast. Just imagine the current Spurs manager working with Paul Pogba, Anthony Martial and Marcus Rashford, you'd imagine a similar style would be on display, and perhaps it'd be the Red Devils on the way up rather than Spurs.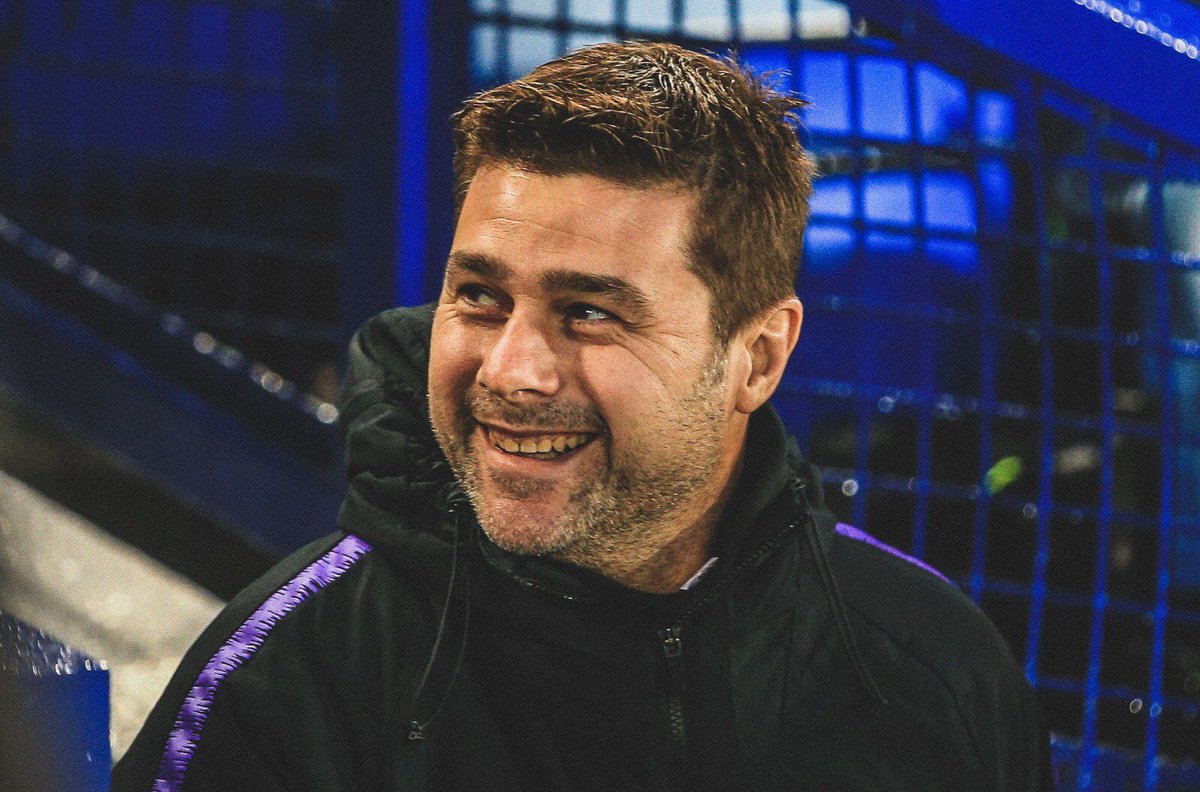 I look at what Poch is achieving with this Spurs side and where they sit in the table. Would he even want to leave North London? They're just about due to move into a new, swanky stadium, they sit about the Red Devils in the table, they're building something. It'd take at least a few years to get United back on Spurs' level, why waste almost a half-decade?
Spurs fans should be excited about their future and this season could well be the one in which they break their trophy hoodoo. They're just as good as the sides above them on any given day, if they fix their consistency and have a little luck with injuries, don't be surprised to see them going toe-to-toe with the sides above them when it gets down to the business end of the campaign.
If league success is beyond them, you look at the Carabao Cup and FA Cup as serious options. They're trophies that perhaps Spurs have neglected in the past and I've always considered them as good 'starter' trophies, so to speak. They take on Chelsea in the Carabo Cup semi-final, and if they can get themselves into a final and potentially lift that cup, what a huge boost it will be as you head into the title run-in.
Now is the time for Spurs to press. You look at their fixture list and it looks extremely kind until February's end. If they harbour any chance at holding the great trophy aloft come May, they need to ensure that they remain unbeaten until they head to Stamford Bridge to take on Chelsea.