West Ham's victory over Spurs boosts spirits but Slaven Bilic should avoid complacency
Slaven Bilic has silenced his critics (for now at least). The impressive 1-0 victory over Tottenham has restored fans' confidence. But the Hammers boss should avoid complacency.


Slaven Bilic has been under the spotlight this season
West Ham has had a roller-coaster of a season. Not an exciting roller-coaster you want to ride over and over again. Rather, the sort of roller-coaster ride that seems to have lasted a lifetime and that you can't wait to depart.

And whenever football teams don't meet expectations, all eyes turn to the manager. And questions have certainly been asked of Slaven Bilic's management this season.

His recruitment has come under question. Bilic was keen to link up with Besiktas winger Gokhan Tore but the Turk has struggled to adapt to life in the Premier League. Andre Ayew may be a technically gifted player but was he really worth the £20 million fee that West Ham paid? And has Ayew really added value to the Hammers' squad, bolstering their attacking options in the way that they wished?

Without knowing more about the internal politics of the football club, it's difficult to comment on who should take responsibility for the Hammers' recruitment. However, lots of fans have questioned whether the club could have done more in the summer to attract the 'top striker' (which David Sullivan had made publicly clear that West Ham wanted).


Victory against Tottenham: the perfect antidote


But if anything can boost West Ham fans' spirits, it's a victory against Tottenham. West Ham fans love nothing more than seeing their London rivals fall short of success. Or, as the claret and blue faithful like to put it: "We're all having a party, when Tottenham f*cked it up".

A common criticism of the London Stadium is that the atmosphere just isn't the same as Upton Park. But nobody can deny that the stadium was rocking against Spurs. Every West Ham player grafted hard and fans responded accordingly creating a fantastic atmosphere. The Hammers faithful will hope this is a sign of things to come.


In defence of Slaven Bilic: fickle fans and unexpected challenges


It's long been understood that football fans are fickle. The bigger picture is often overlooked. Fans want success and they want it now.

And pundits and others can ridicule fans for their being fickle. Frankly, football is expensive. Season ticket prices cost hundreds of pounds. Premier League away ticket prices may have been capped but fans still have to pay for travel as they follow their team up and down the country.

In other words, for lots of fans, a large proportion of their household disposal income is spent following their beloved football club. So why shouldn't they be fickle?

That being said, most West Ham fans are fairly realistic. They knew this season would be difficult. The stadium move had divided West Ham fans. Sceptics were unconvinced that the London Stadium could ever become a 'football stadium'. And there were early crowd trouble problems. Poor planning in terms of stewarding meant home and away fans weren't properly segregated, sharing the same toilets, bar and refreshment facilities etc. This relaxed social-mingling may work with sports such as rugby but it was arguably too much, too soon for football fans.

And Bilic has faced unexpected challenges that were out of his control. The Payet saga created a PR headache and must have affected the mood in the dressing room. Payet was magical for West Ham last season, showcasing his talent during the Euros in the summer for France. Losing a player of his quality would hurt any team, let alone a team like West Ham that had had a slow start to the season.

It must also be incredibly frustrating managing a player such as Andy Carroll. On his day, Carroll is a force to be reckoned with. Nobody can beat Andy Carroll in the air. His hold up play is excellent, creating a focal point to build attacking moves. But how do you manager a player like Carroll? Bilic can make game plans assuming he will be fit etc. However, since signing for West Ham, Carroll has only been available 1/3 of the time. It really must be a headache for the boss.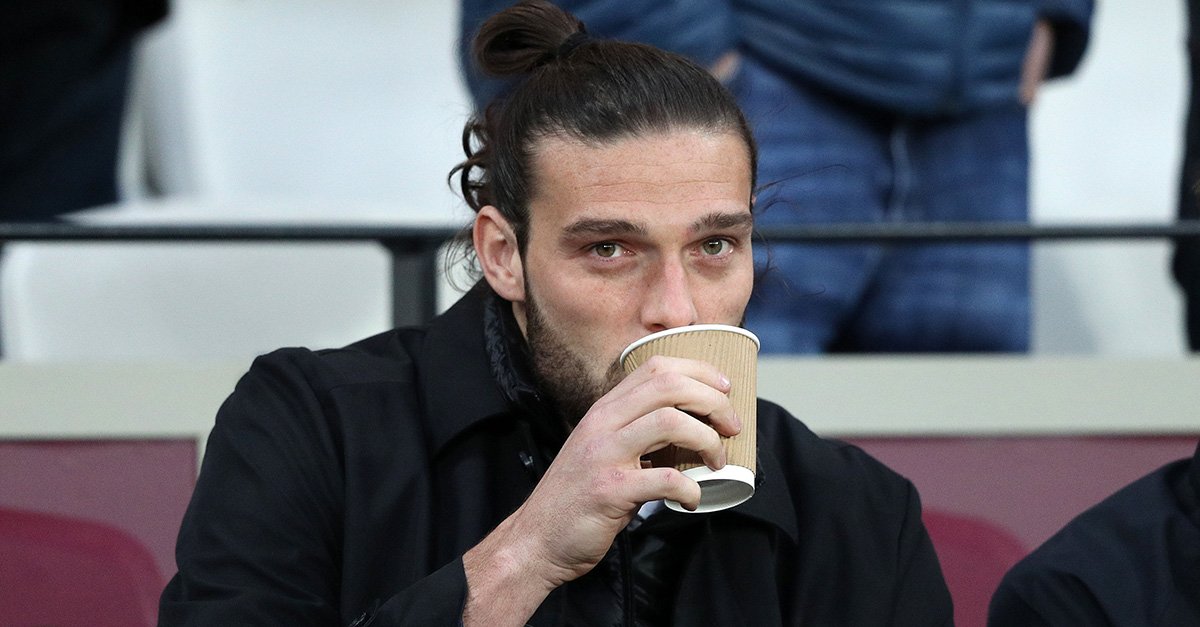 Looking forward: fortunes always hiding


Essentially, all West Ham fans want to see is heart, passion and fight. Frankly, that's been missing during the bulk of the latter half of the season. Even fan's favourite Mark Noble, emblematic of the do-or-die spirit that West Ham that fans love, has come under scrutiny.  The players demonstrated these prized qualities during the Tottenham match. It's important that the same performance levels are replicated during their final matches (Liverpool at Home followed by Burnley away).

Come summer, should Slaven Bilic remain manager, difficult decisions will have to be made. The club cannot rely on Andy Carroll. As brilliant as he is, he is far too injury prone. Practically every Premier League club is on the look out for a striker who can score 20 goals or more a season; West Ham are no different. It's clear West Ham need to bring in some new personnel in the summer. But the question is does that extend to off the pitch as well as on the pitch?