Tottenham's lazy summer, stadium delays are Mauricio Pochettino's ultimate test
There is no better than adversity. Every defeat, every heartbreak, every loss, contains its own seed, its own lesson on how to improve your performance next time--Malcolm X
Next time is here again for Mauricio Pochettino. The Argentine's fifth season in charge of Tottenham Hotspur is his toughest yet. He must overcome many challenges. How he deals with them will define his career moving forward.
After three seasons of steady improvement, the Premier League pushed back in 2017/18. Tottenham stumbled mid-season, dropping as low as seventh on Match Day 18 before recovering.
We fall, but we get up because the ground is no place for a champion--Dustin Poirier
A Premier League title was beyond Pochettino's reach [again] but his side roared back to finish third. That momentum will be tested in 2018/19. While the other top six clubs supplemented and revamped their squads, Tottenham became the first Premier League club to not make a single signing since the transfer window was created in 2003.
Poch must eke more from a squad that's already given close to the maximum. It's a tough ask when summer spending fuels championship seasons more than ever. Manchester City won't relent. Liverpool's pushing them hard. A reinvigorated Chelsea under Maurizio Sarri are keen to get back into the party.
Worse, nine squad members made it to the World Cup semifinals. On short rest, fatigue becomes a factor sooner than later with no further options to rotate into the team. The dreaded burnout threatens England heroes Harry Kane, Dele Alli and Kieran Trippier, their Belgian counterparts Jan Vertonghen, Toby Aldeweireld and Mousa Dembele, too.
Combined PL points last 3️⃣ seasons ➡️
Man City ➖243
Spurs ➖233
United ➖215
Chelsea ➖213
Arsenal ➖211
Liverpool ➖211
Bar a freak season by city Spurs would be level with city. Yet we get written off before every season. Pochettino showing he really is magic 💯⚽️
https://t.co/tOQ9RJDKp7
On-going issues surrounding the new White Hart Lane can't be overlooked. Spurs adapted well to Wembley last season but there's no place like home. Players and fans alike are eager to start life at White Hart Lane this season. Delays disappoint. They linger over the club, turning anticipation into concern. It's a problem that threatens to drag on the club like a ball and chain.
Pochettino must navigate around the traps and obstacles to keep Spurs competitive. The 46-year-old will live up to his billing as an elite manager if he does. He'll prove his methods work in all circumstances.
So far his plan at Spurs has worked to great success. They're a regular Champions League side. To some, they're Premier League contenders. That's all come in relative comfort, however. This season's challenges, steep as they are, can reinforce Pochettino's plan as a strong one. He'll be forced to use his best strategies to keep this Tottenham squad fresh and competitive. There'll be hurdles, particularly injuries, along the way. If Pochettino can keep his side going amidst that, the strength and adaptability within the man himself won't be doubted again.
A by-product is the counterargument to money as the only route to a championship in the new Premier League economy. During Poch's reign, Spurs' net spend is £36 million, lowest among the top six, less than Everton, West Ham and Crystal Palace, as well. If he keeps Tottenham in the title race this season, a minor miracle, he'll occupy a league of his own as a manager who can win without spending. Who else remains? Even Jurgen Klopp jumped overboard on that ideal.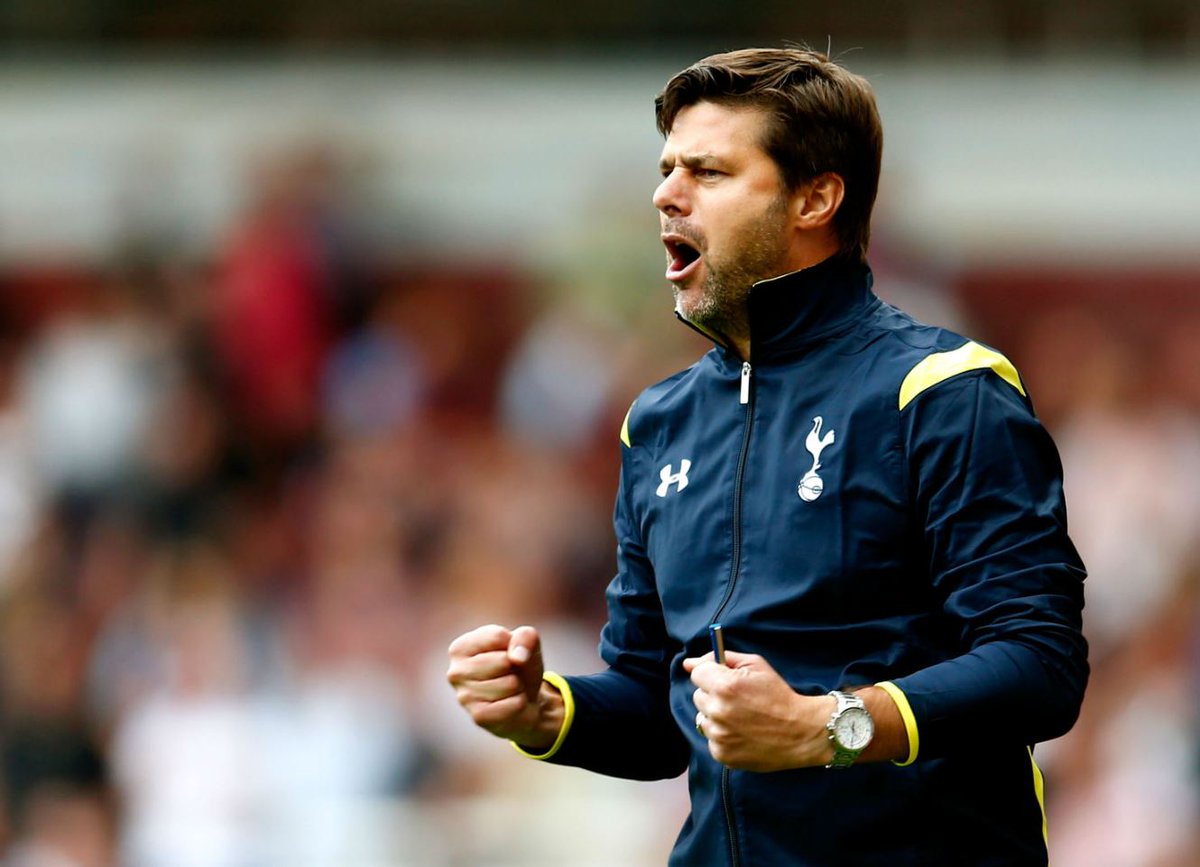 4 years ago today, Mauricio Pochettino took charge of his first competitive game for the club.
👤 219 games managed
✅ 122 wins
➖ 50 draws
❌ 47 losses
56% win percentage - the highest of any Spurs manager.
'He's magic you know...' 🎶
#THFC #
COYS
https://t.co/Jab6H6eoBv
Fortunately for Tottenham, early signs are positive. Two games in, the negativity around the club hasn't affected the squad. Greater tests await than Newcastle United and Fulham but Spurs appear determined to overcome all challenges. The question is whether the numbers will catch them up?
At this stage, finishing in the top four again can only be considered an achievement that provides the platform for the new era at the new stadium. Critics will point to Arsenal's woes when adopting an austere philosophy following their move to the Emirates. The manager is crucial to Spurs rising above that association.
Attribute it to his relative youth but one doesn't see Mauricio Pochettino as the type to settle or, as Arsene Wenger did, label fourth place a trophy-winning season. Remembering his remarks during the team's struggles against lower-league Rochdale and Newport County in the 2017/18 FA Cup, the Argentine isn't one for excuses. He knows champions don't make them.