Tottenham's Fernando Llorente experiment hasn't worked
Tottenham thought it might need to finish the season without striker Harry Kane. The English international picked up an ankle injury earlier in the month and the initial prognosis was discouraging. Now, Mauricio Pochettino is hoping he will be available against Chelsea on Sunday. Of course, the turnabout could be the Argentine's idea of an April Fool's joke on both the public and Chelsea, but he would like nothing better than to have his talisman healthy and in the squad. Fernando Llorente just hasn't been a successful alternative.
Spurs signed the former Athletic Bilbao, Juventus, and Swansea player as a 'plan B' for just such emergencies. His aerial prowess gave Tottenham another way to score in a pinch, but Llorente has struggled for form and playing time this season. He might not last into the second of his two-year contract.
Trust issues
Tottenham recruited Llorente because the 33-year-old scored 15 goals in 33 Premier League games for Swansea City last season. He created 26 chances for his teammates and won 156 aerial duels. Llorente was brought teammates into play with flick-ons and by holding the ball up. However, Pochettino doesn't seem to rate those qualities and routinely overlooks him.
The target man has amassed just 217 minutes of playing time in the Premier League, scoring one goal. He wins more aerial duels than he loses but Spurs don't play to his strengths when he does feature. The London club continues to play their pass-and-move style, which doesn't suit the Basque. He likes to wrestle defenders for balls into the box and benefits from loopy crosses into the area rather than the typical lasers fired by Spurs wingers and fullbacks.
Catch-22 with match fitness
Llorente featured heavily in the season's first half. Pochettino hoped he would adapt to Tottenham's style. He brought his new striker on in nine of the first 11 Premier League matches but only five times in the subsequent 16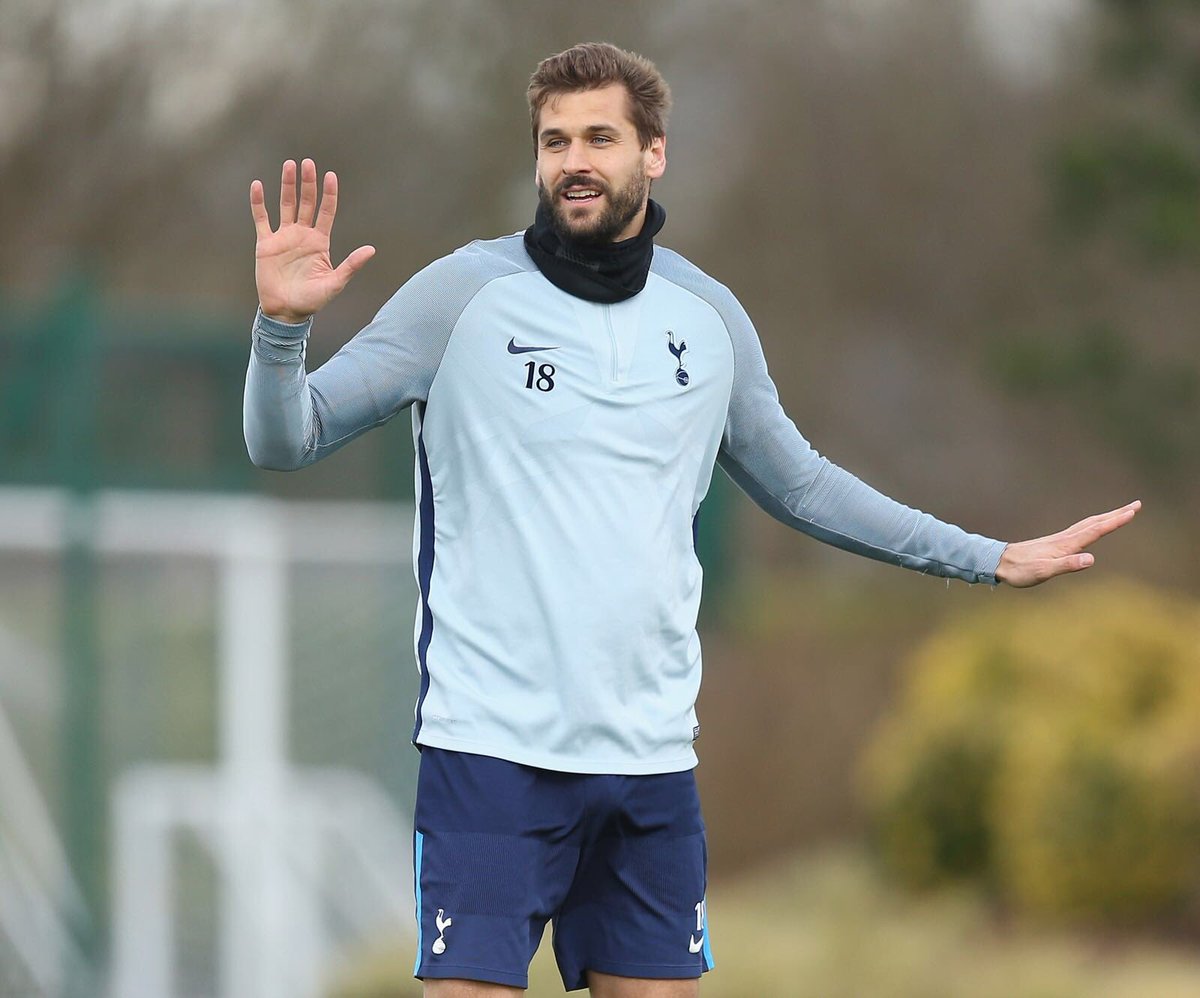 The former Swansea centre-forward has racked up just one minute of league football since early January. He cannot be match fit. Spurs left-back Danny Rose revealed the conditioning level expected at the London club,
Being match fit isn't good enough here, you have to be exceptionally fit for the way we like to play.
It's difficult to imagine Llorente is near the required level. He won't be chosen as a result, which does nothing to improve his conditioning. It's a catch-22. He only grows more out of favour as the season progresses.
When Kane picked up his injury against Bournemouth on 34 minutes, Llorente wasn't his replacement. Winger Erik Lamela was preferred. The big man spent the entirety of the match on the bench.
Six days later, Tottenham had an FA Cup quarter-final meeting with Swansea. Kane was ruled out. Llorente still didn't start. He was given 17 minutes off the bench against his old side when the game was won. Poch preferred Son Heung-Min as a makeshift striker. The situation is very similar to the Antonio Conte/Alvaro Morata/Michy Batshuayi controversy at Chelsea. If that doesn't ring alarm bells, nothing will.
Did Tottenham really want Llorente last summer?
Pochettino's reluctance to use Llorente begs the question why he was signed in the first place? The deal's timing may well be the answer. The former Swansea frontman joined Spurs late on deadline day. The Lilywhites knew they needed a secondary striker as backup for Kane and signed the best player available within their budget, regardless how his quality fit within the squad. It was a panic buy.

Given Tottenham's playing style, they almost certainly wouldn't have signed Llorente with time to think it through. The Basque does offer another way to score goals, but the squad is full of pacey players who thrive on quick interplay and off-the-ball movement. Llorente needs players who support his style: wingers or fullbacks who can pump crosses into the box, centre-halves and defensive mids who will send the ball over defenders rather than work it through them. Pochettino has none. As a result, the experiment hasn't worked.