Tottenham vs Chelsea will determine more than London dominance
When Chelsea and Tottenham meet at Wembley, it'll be more than your average derby. Bragging rights only begin to tell the story. Although picking up all three key points is the aim for both teams, victory will signify more. The winner will be the side hottest on Liverpool and Manchester City's heels but even more than that, the triumphant side will be the best team in London, a city teeming with football sides.
Arsenal? No doubt the Gunners impress under Unai Emery but they remain a step behind their two rivals. The Emirates outfit are only three points outside the top four Chelsea and Spurs are beyond top four considerations. They're thinking about a title run. While the draw against Liverpool was a big step forward for Arsenal, similar results against Crystal Palace and Wolves prove the necessary consistency isn't there yet. The Spaniard wasn't going to clean up Arsene Wenger's entire mess in less than a third of a season.
Tottenham and the Blues have everything in place to challenge at the top.
The Blues sit third, unbeaten in the Premier League under Maurizio Sarri. Everything they have done so far under the Italian's leadership has been stunning. They've lost much of their defensive mojo but the attacking gains more than offset the deficit.
Tottenham still follow Pochettino's carefully laid out plan. A disastrous summer had every armchair Nostradamus predicting their demise. The opposite has proven to be the case. Rather than floundering, they come at you like a tsunami, not looking like much until they hit land.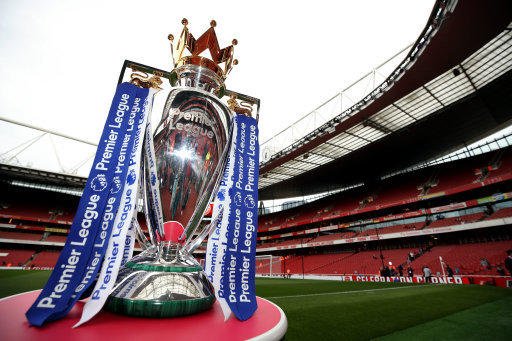 The swagger has been missing while several players struggle for fitness and form following the World Cup. It's been replaced by intense determination. This is Spurs' best start to a Premier League season. As they say, the numbers don't lie. Despite three losses to City's zero, just five points separate them from the leaders. It's a remarkable feat given how Pep Guardiola's side are dominant again.
If this is how Spurs perform when they're not at their best, imagine their best form. They're due for a run whereas City are overdue for a rough patch.
Chelsea are somewhere between. Sarri insists they're a year behind City and Liverpool. If so, a year equals four points.
This is why this game is so crucial. Other than Liverpool, Tottenham and Chelsea are City's only challengers. One, both in the event of a draw, will slip off the pace.
Whoever wins this game will establish themselves as title contenders. Beyond that, they will establish themselves as kings of London. For now, there are two. As they say in Highlander, "There can be only one."
The match may prove critical to one or the other making a run at City. There is nothing like a derby to hand a side momentum. Fresh impetus as Christmas approaches will be an early gift.
The stretch between the November international window and the holiday fixtures often sets the stage for the season's second half. Those who find themselves at the top of the table frequently finish as champions. Only Liverpool (twice) and Arsenal have slipped in the Premier League era when 82.5% of teams in the top four stay there.
2 - Chelsea have won just two of their last 12 away games against Tottenham in the Premier League (D5, L5), though they did win this exact fixture 2-1 last season. Tricky.
Over the past few years, these sides have passed the role of London's top team between them. Last year it was Spurs. The year before that was Chelsea. It's likely to be a battle between these two for the honour once again. It goes beyond regional dominance though. Momentum generated from winning can take them further. The league needs more teams to step up and challenge City. This game offers either the Blues or Spurs the chance to do so. One of them must take it.