Transfer Analysis: Benfica's latest addition, Julian Weigl
Julian Weigl's transfer to Benfica makes sense for both the parties
Benfica made their first move in the winter transfer window, securing Julian Weigl's services from Borussia Dortmund for a reported £17 million. The fee is the club's joint-highest expenditure, matching that paid for Real Madrid's Raul de Tomas this past summer.
Usually, you would expect a player of Weigl's calibre to remain in Europe's top five leagues. Like the Eredivisie, Liga NOS is perceived as a feeder league in which competitive depth tails off significantly. Nevertheless, there is competition which makes Weigl a smart acquisition for the Portuguese club and the player's move a brave one.
Weigl enjoyed resounding success at the Westfalenstadion in his first two seasons after arriving from 1860 Munich in 2015. Under Thomas Tuchel, he was a regular face in the middle of the park despite coming from Germany's second division. The boy seemed destined for glory.
His career took a downtown when Tuchel left Dortmund. The club auditioned two managers, Peter Bosz and Peter Stoger before Lucien Favre became the head coach in 2018.
Weigl featured regularly under both but Favre's unique approach didn't suit the player. Axel Witsel was brought in to take his place and Thomas Delaney followed. The ex-1860 man featured only three times in the first half of 2018/19. Manuel Akanji's injury prompted Favre to insert Weigl in the back four. he performed adequately despite his preference for the midfield. This season, he provided cover for Mats Hummels. He didn't open up in the press but you cannot expect a field agent to do a desk job.
It is a shame Favre couldn't get the best out of Weigl's vintage but the player's decision to swap a fine Rhineland-Palatinate for a more fruity Arinto makes sense.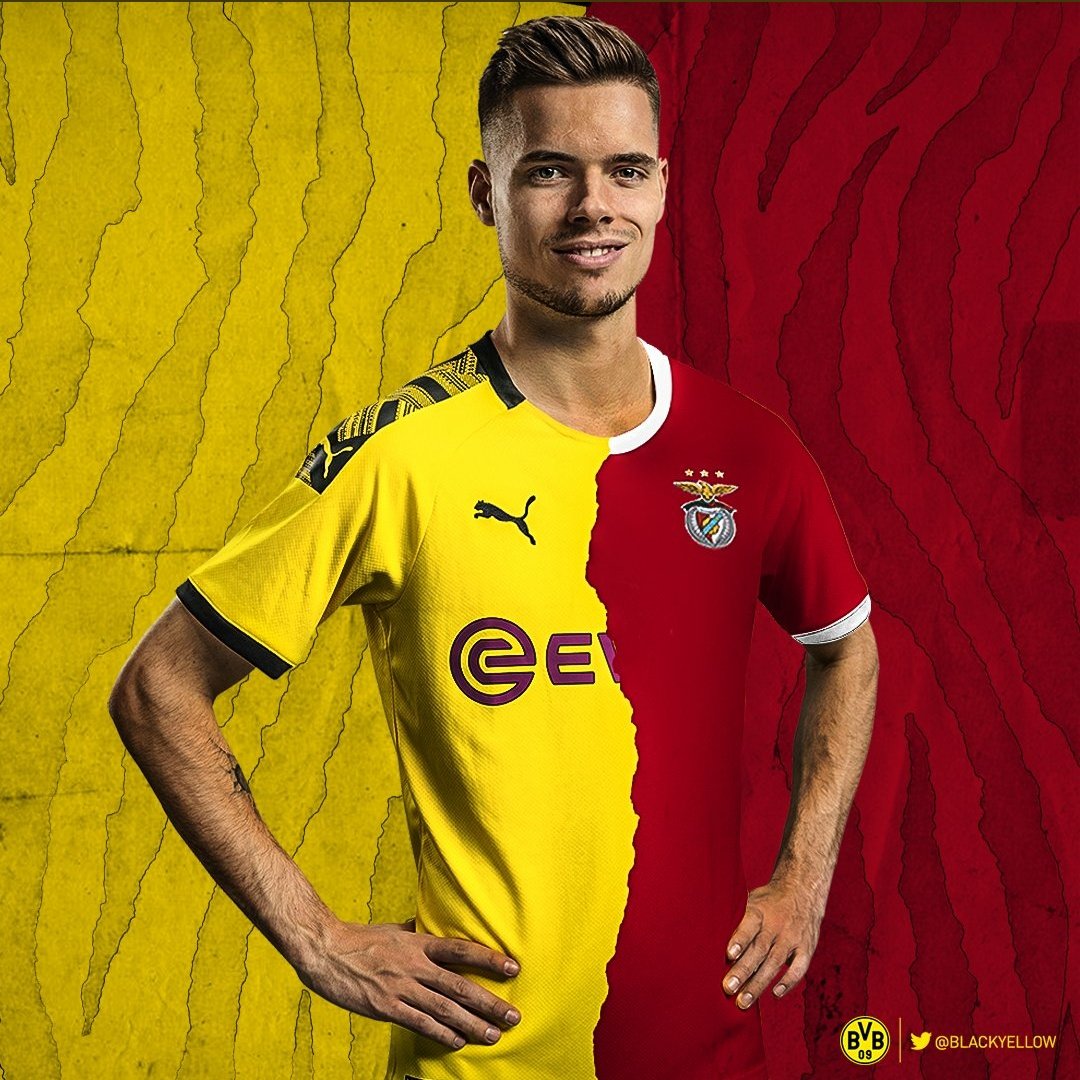 Benfica sign Borussia Dortmund midfielder Julian Weigl for €20million.
A highly impressive piece of business and a true signal of intent and ambition from the reigning Portuguese champions as they continue to reinvest the money earned from the João Felix sale.
https://t.co/G2XMGTQJs7
Benfica boss Bruno Lage deploys two bands of four and behind a forward strike partnership. As Aguias possess a deep midfield with 19-year-old Tiago Dantas emerging as a regular this season after a series of brilliant performances. Florentino Luis and Gabriel Pires split time as his central partner. After returning from an injury in October, Gedson Fernandes is slowly but effectively returning to the first-team picture but rumours abound that the Brazilian might leave on a loan-deal to Manchester United. Other clubs are interested and his agent reportedly evaluates clubs as you read this.
Weigl's skill set is unique and effective in Lage's gameplay. The manager will find the Geerman more skilled than his current group as well. The tall, slender 24-year-old will control matches. Play will run through him with his composure and array of passes making it difficult for defenders to press him.
At 6'2, his vision is extraordinary. Over the years, he averages more than 78 passes per 90 with a 92% success rate. He loves to bait opponents into closing him down before passing a teammate into the vacated space.
Nor does Weigl switch off without the ball. When full-backs push high, he shields the defence so that centre-halves can support fullbacks.
Wiegl tactically fits Benfica's game plan, will receive regular minutes and enjoy a taste of European football. Young, he'll turn a profit for the club when they sell him on to a big club in two or three years. It's the proverbial win-win situation.