Transfer deadline day: The big deals to watch for in the Premier League
Premier League transfer deadline day is finally here! At 11 pm, the window slams shut. Clubs will then have to make do. No one enjoys that prospect.

As time runs out, clubs become desperate. All the rumours are finally put to bed. Usually, there is a mega deals or two still to be completed. It could be one of these.


Phillipe Coutinho to Barcelona


Phillipe Coutinho is a darling at Anfield. The Kop absolutely love him. But the Brazilian's heart has left Merseyside even though Liverpool continues to cling to him like a suckling child. Jurgen Klopp understands Coutinho's situation quite well; he faced similar with Robert Lewandowski and Mario Götze as Dortmund boss. Coutinho dreams Barcelona and the longer he remains at Anfield, the more frustrated he will get.

Reports say Liverpool has already turned down a fourth bid worth £138 million for the attacker. The Catalans are yet to return with a fifth. Has Ousmane Dembele drained their coffers? The Spanish transfer deadline day is tomorrow. This deal could still materialize. Coutinho has his fingers crossed.


Alexis Sanchez to Manchester City


Almost everyone is interested in this possible deal. Alexis Sanchez is clearly fed up with life at the Emirates. He's not signed a new contract. Although, he's currently away on international duty with Chile, that wouldn't be a problem if Arsenal agrees to sell.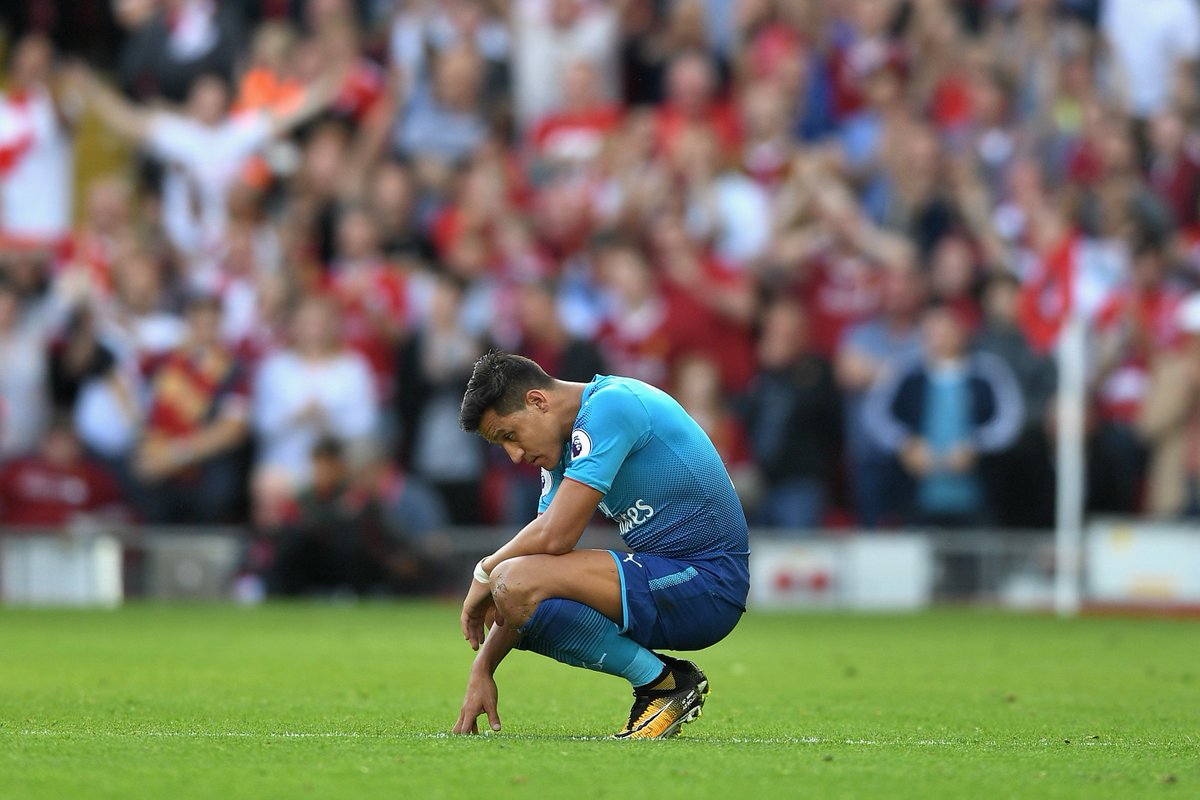 Rumors are rife that Arsenal has already rejected a £50 million bid for the winger from Manchester City. They certainly can't hold out for long. Arsene Wenger risks losing the Chilean powerhouse for free next year.


Virgil van Dijk to God knows where


Manchester City, Liverpool, Chelsea, and Arsenal are all interested in the towering Dutchman. Southampton are still proving adamant. There's a big question mark over the defender's future. On a deadline day where clubs are growing desperate, Virgil van Dijk could easily smash the world record fee for a defender. He could fetch £70 million or above. Watch out for this one.
Jonny Evans to Manchester City or Arsenal
A cheaper alternative to Virgil Van Dijk for both Manchester City and Arsenal is Jonny Evans. Also on international duty, the Northern Irishman has suddenly, inexplicably become hot property. West Brom is said to have rejected City's £25 million bid. Arsenal, who probably need a
defensive upgrade
more than any other Premier League club, is yet to table a bid. For a guy nearing 30, the Baggies certainly be playing hard ball. It will be interesting to see what happens before midnight.
Diego Costa to Atletico Madrid
The Premier League bad boy could finally be on the move today. The Chelsea faithful will be interested. Costa is yet to return from his self-extended holidays in Brazil. Fines by Chelsea have been ignored by the Brazilian-born Spaniard. Chelsea has done their bit in holding out for a bigger deal for the striker but they'll be forced into a sit down with Atletico Madrid today or risk selling an out-of-shape striker for a cut-price in January. Of course, the Rojiblancos will only be able to sign Costa to play after their transfer ban expires.
Ross Barkley to Chelsea or Spurs
Ronald Koeman has said he's 100% certain that Ross Barkley will depart Everton before his contract expires. His destination most likely will be London. Which part, though? Will it be North London to join Spurs or West London to join Chelsea? One club or the other will be feeling like Christmas has arrived early.