The U17 World Cup is cut short for Jadon Sancho after Dortmund recall
Englands U17 side made light work of their group stage opponents at the World Cup in India and now face Japan on Tuesday in the round of 16. One player who won't be taking any further part in the tournament, however, is Borussia Dortmund forward Jadon Sancho after he was called back by the German side.
The promising young player ditched the youth ranks of Manchester City in the summer to make a
sensational move to German giants Dortmund
. The idea being that they were looking to deploy him within the first team much more than the blue half of Manchester had intended to do. So far that hasn't been the case as he is yet to play any minutes for the senior team this campaign.
However, with his surprise withdrawal from the U17 national team at the request of his club he could well now be given his chance to shine. At least that's what you'd like to think! It took a lot of negotiations to allow Jadon Sancho to go to the tournament in the first place. Now it seems the club want him back with them, much to England manager Steve Cooper's extreme disappointment and frustration.
Manager
Steve Cooper told the BBC
"I can only imagine Dortmund want him back to play in their first team at the weekend and I assume he will be starting for them, because I can't think of a reason why you would take a player away from a World Cup."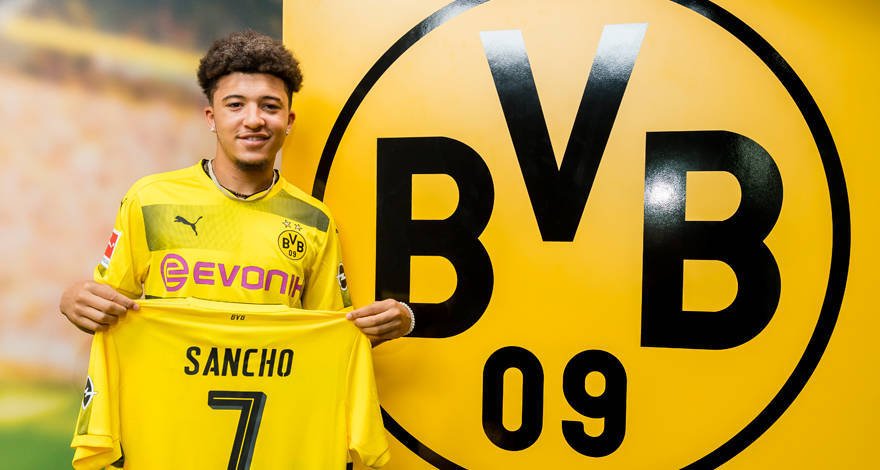 Cooper's disappointment is both understandable and relatable. So much is made of young players getting the right exposure and experience of tournament football on the international stage and with such a talented side this batch of English players have great promise. Sancho was a key member of the side and will most likely be disappointed himself to be leaving the group so early, their group stage form suggests they are one of the favourites to win the tournament.
Sancho will have every right to feel aggrieved with his club if now fails to feature for the first team over the next 7-10 days. Dortmund are yet to make it clear why he has been recalled but it is
believed that he has travelled to Cyprus
where they face Apoel Nicosia in both the Champions League at senior level and the UEFA youth league, which squad he will be part of will be an interesting reveal come Tuesday night.
For his sake, you have to hope its within the first team. With all due respect to Apoel Nicosia, they aren't the strongest of opposition and Dortmund should dispatch of them with ease. The German side should be able to offer a first-team chance to Sancho after his impressive displays in India. To bring him back simply for the UEFA youth league would be somewhat insulting. It would make little sense and if anything it could cause avoidable unrest.
Sancho has moved to the club because he saw more of a future with them than he did with Manchester City. More chance of being allowed to showcase his talent and so they need to repay that faith he has in them. He would gain just as much from playing in the U17 World Cup with a group he enjoys playing with and potentially claiming a trophy than playing a group stage Uefa youth match.
He has talent and he has a great deal of hype with very few doubting that he has the ability to be a top player.
Perhaps Dortmund feel the time is right to make Jadon Sancho part of the first team and his World Cup showing was enough to convince them of that, we shall have to wait and see.