Uruguay future remains celestial beyond Tabarez, Suarez, Cavani
Stability can be extremely hard to find in football, especially for national teams. With squads depending on results and silverware, it's getting harder and harder to find countries that really commit to one manager and one generation [or generations, depending on the coaching staff's tenure] despite sometimes falling short in their objectives.
Uruguay are the perfect example. The two-time World Cup winners [1930,50] navigate under Oscar Washington Tabarez's since March 2006, giving him 13 years at La Celeste's helm. The South American version of Sir Alex Ferguson produces some impressive results with Uruguay, such as the fourth-place finish in the 2010 World Cup and winning the 2011 Copa America title.
Managers don't last forever though. Players aren't eternal either. Despite owning the record for most matches coaching a national team, Tabarez must retire eventually. So must his two world-class strikers, Luis Suarez and Edinson Cavani. More probable than not, all three will be gone following the 2022 World Cup. Uruguay needs to plan for the future.
Fortunately, they're in a better position than many would think. Let's take a deeper look at the country's footballing landscape.
Who can replace Tabarez?
In the job for so long, no one seems sure who might take the reins once 'El Maestro' is gone for good. Uruguay don't often export managers to more prominent leagues, but they're not going to let a foreigner [especially an Argentine] manage the side. The options are limited, but they do exist.
The most obvious is Gus Poyet. The former central midfielder spent most of his playing career in Europe and recorded decent managerial experience at the top level in stints at Sunderland, Girondins Bordeaux and AEK Athens, among others. The problem is he's a strong personality whereas Tabarez is more a father figure. Poyet's character would be quite hard for some players to handle.
Two other alternatives could be Martin Lasarte and Pablo Bengoechea. Both have a proven track record in South America, although it remains to be seen how either would handle the intense pressure. Uruguayan's are a proud people and hard.
What about the up-and-coming players?
Uruguay remain well covered when it comes to turning over its roster.
Beyond Suarez and Cavani, Diego Godin and Fernando Muslera don't have many years left at the top level either. The country's passion for the game is overriding, however. Fans sometimes express it with violence but the coaching standard is even higher than the playing. Youth systems throughout the country regularly produce international-level talent.
Godin's natural replacement is Atletico Madrid partner Jose Maria Gimenez, undoubtedly one of the best young centre-backs in Europe. The midfield area is quite strong as well. Rodrigo Betancur, Nahitan Nandez and Lucas Torreira already make headlines. Other names to consider are Flamengo's Giorgian De Arrascaeta and PSV's Gaston Pereiro, as well as Federico Valverde from Real Madrid. De Arrascaeta is the eldest at 24. We're talking about Uruguay fielding a world-class midfielder for the next 10 years at the least.
Suarez and Cavani are almost unreplaceable, but Uruguay boast two up-and-coming forwards worth watching in Jonathan Rodriguez and Maxi Gomez. The former has been tearing up Liga MX while the latter stars for Celta Vigo and is linked with a move to Liverpool. Then there's LAFC's Diego Rossi, forming a strong partnership with Mexican sniper Carlos Vela.
In short, Uruguay must find other concerns. Their footballing future remains bright. They should continue to rank among the top South American teams long after the current living legends ride into the sunset.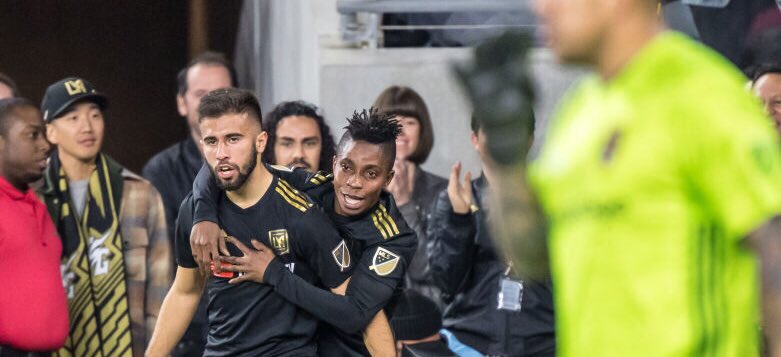 Rising MLS star Diego Rossi scored for LAFC in a 2-1 league win over Real Salt Lake last night.
It was the forward's 2nd goal in 4 games this season.
https://t.co/LiHsCAd5Df