Valencia, Getafe, Sevilla: which will play in next season's Champions League?
Barcelona strolled to another La Liga title this season. Before the careless walk, the Catalans established a long leap away from Madrid rivals, Atletico and Real. It is a photo finish for the final Champions League spot, however. Valencia, Getafe and Sevilla enter the final session with hope.
La Liga title remained in Barcelona following April's slim 1-0 victory over Levante. Lionel Messi notched the only goal - his 34th of the campaign with three matches to go. Blaugrana secured an eighth title in 11 years, nine points over Atletico and a superior head-to-head. Real, meanwhile, was over a dozen points adrift.
In recent time, Barca and the two Madrids pretty much pick themselves for Europe's elite club competition. Irrespective of form, these juggernauts always make the group stage. The final slot usually throws up some interesting contest. This term, three sides are still in the fray.
Separated by a mere two points, any of Valencia, Getafe or Sevilla could potentially join the big three. Placed fourth in the table, Los Che currently have the advantage. But any slip could bury their lead.
That said, we take a look at each side's chances heading into La Liga's final matchday on Saturday.
Valencia
Los Che's destiny is in their hands. Despite drawing 16 league games and spending most of the campaign outside the top four, Valencia hit top form just at the right time. They sit fourth, locked on 58 points with fifth-placed Getafe albeit with a superior head-to-head.
Valencia had no problems making it into the Champions League last season. This time out, Marcelino's team mustered just one win in 13 games in all competitions during the campaign's start. An incredible show of trust turned their fortune around. The dividend is a 12-game unbeaten run. Another faultless outing at home to Valladolid will be enough.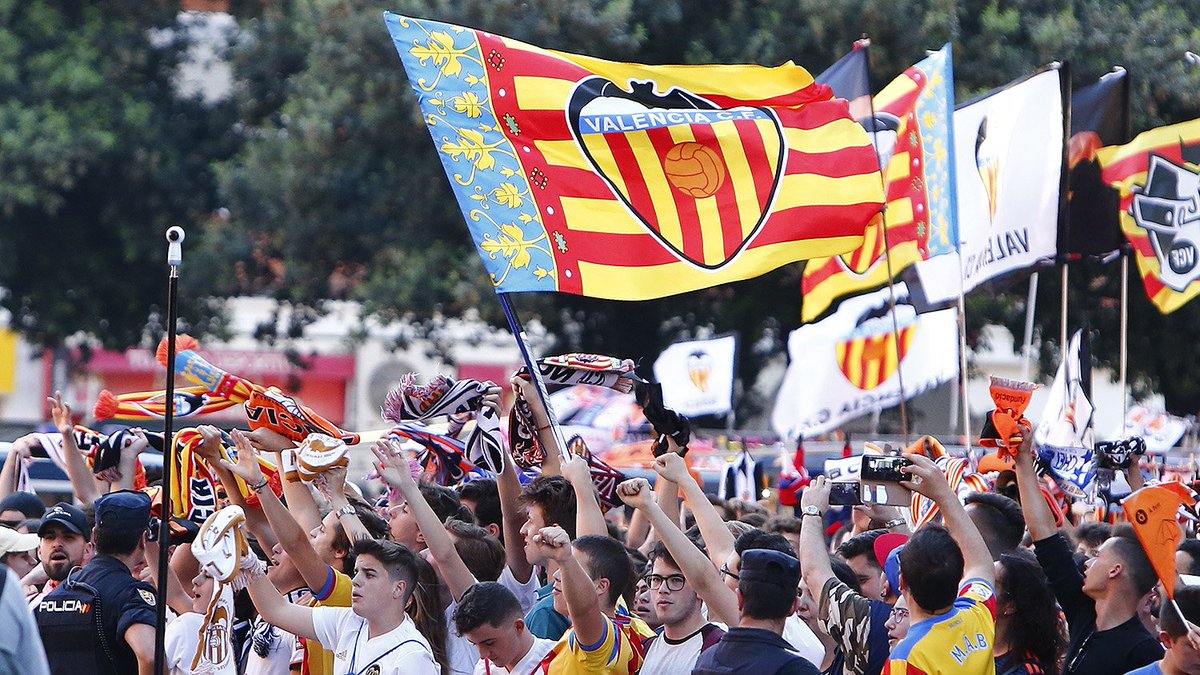 Getafe
The Deep Blues held fourth place for 11 of the last 12 rounds, but they surrendered it to Valencia after last week's 2-0 defeat away at Barcelona. Before the Camp Nou collapse, Getafe had tasted defeat just once in seven matches. They picked up three wins in that time, including a 3-0 thrashing of Sevilla last month.
Getafe haven't finished higher than sixth in La Liga since 2010. They were 10th or worse since then until an eighth-placed finish last season. El Geta have been in the top flight since 2005 with the exception of 2016/17. However, they were mere spectators.
Getafe have never qualified for the Champions League in their history. In fact, they've only reached Europe twice - 2007/08 and 2010/11. With their dream fast fading away, not even a win against Villarreal will guarantee it a reality.
Sevilla
Sixth-placed Sevilla have an outside chance of taking the fourth spot. But they must beat Athletic Bilbao and hope both Valencia and Getafe lose their final matches.
Bilbao won't be an easy customer. Just one place separate both teams. A victory for the Basque side won't only bury Sevilla's Champions League hopes but also destroy their Europa League consolation.
Should that happen, Joaquin Caparros has himself to blame. Sevilla have managed just one victory in last five matches. Three of those were shocking defeats. Los Hispalenses were thrashed 3-0 away at Getafe, piped by already-relegated Girona before succumbing to a painful 3-0 home defeat to Leganes.
Verdict
It has been a gripping race for La Liga's coveted fourth spot. Valencia have everything going for them at the moment. They should secure Champions League football by easily beating Valladolid, a side with nothing to play for.