Was Victor Wanyama foolish to stay at Tottenham?
When the door opened on Tanguy Ndombele's North London adventure, it closed on Victor Wanyama's.
Victor Wanyama was left out of the matchday squad in Tottenham's 1-1 draw with Watford on Saturday and may consider his future due to a lack of playing time. He hasn't featured in the Premier League since September and finds himself behind Tanguy Ndombele, Moussa Sissoko, Harry Winks and Eric Dier in the pecking order.
The 28-year-old was among many Tottenham players expected to be sold over the summer but Wanyama turned down the chance to join Club Brugge. The Kenyan now finds himself on the periphery in North London.
Why are Tottenham keen to sell?
Wanyama struggled for fitness and playing time over the last two years and fell out of favour under Mauricio Pochettino as a result. He racked up just 838 minutes of Premier League football in 2017/18, 509 in 2018/19 and a meagre 23 this season.
Pochettino intended to move the midfielder over the summer as he's spoilt for choice. Wanyama's resistance threw a wrench in the works. The ball-winner once formed a formidable partnership alongside Mousa Dembele for Tottenham. Those days are long gone. The Argentine can field better players in his position.
Ndombele is a talented box-to-box player, composed in possession and brilliant at transitioning into attack. He's contributed three goals in seven league games, boasts a 64% dribble success rate and averages a tackle [17] or interception [5] every 19 minutes.
Brugge's emergence as the best deal available for Wanyama highlights how much his stock has fallen in 24 months. He is no longer top-four quality, which is why he's on the periphery, and he risks stagnating by staying. Sitting on the bench or being left out entirely does him no favours.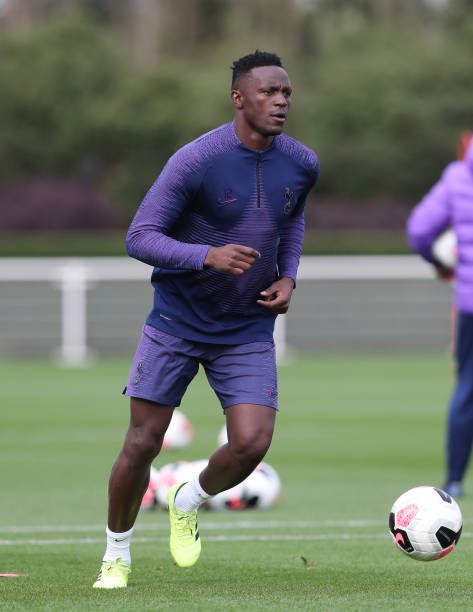 Has Pochettino mishandled the entire saga?
Despite trying to offload him weeks before, Pochettino recalled Wanyama to the matchday squad in September and handed him a couple of appearances. The Kenyan international unsurprisingly failed to impress, however, and has since been left out of Spurs' last three games in all competitions.
Tottenham are struggling on all fronts this season. Pochettino's continued use of frozen-out players has been cited as a major cause. Danny Rose nearly joined Watford. Serge Aurier wanted out amid links with Milan, Monaco and if you can believe it, Paris Saint-Germain. Jan Vertonghen and Toby Alderweireld are out of contract next summer. When the window closed, Christian Eriksen admitted he wanted to join Real Madrid.
Wanyama frequently appears on Tottenham unwanted lists compiled by the British media. He was told he was surplus by Pochettino and didn't listen. Why give him minutes against Leicester City and Southampton before returning him to exile.
In 2019/20, Wanyama has been left out of the matchday squad on six occasions, an unused substitute on three and called upon thrice. It's noble that he wants to fight for his place but even Tyson Fury knows when the bell has rung.
What will happen in January?
Tottenham are expected to sell Wanyama in the New Year but it remains to be seen whether they'll be successful. The midfielder's poor form could take away from his value. Daniel Levy may not be able to find a suitor still willing to pay £10 million.
For now, Brugge remains interested. Celtic, Galatasaray and Fenerbahce have also rung up the new stadium. Time will tell who wins the race for his signature or if, indeed, there'll be a race at all.