Wayne Shaw's story is exactly why novelty bets should be stopped
Many people had a good laugh at Wayne Shaw munching on a pasty during Sutton United's FA Cup tie against Arsenal on Monday but the incident has led to a number of severe consequences.
Seemingly a lot of viewers, like myself, were not aware that Sun Bets offered 8/1 odds on Shaw eating a pie on camera before the game. Perhaps it was all the pre-match hype that prompted the ridiculous bet but either way, investigations are being carried out by the FA and Gambling Commission to decide if betting rules were breached.
Nowadays, it is incredible how many markets bookmakers offer customers. From corners to cards, hat-tricks to handicaps, it never fails to amaze me how much freedom football fans have when choosing what to bet on. In saying this, novelty bets have no place in football because they encourage people to manipulate the bet for personal profit.
Whilst Shaw did not place a bet himself, it would appear that he gave a few people the opportunity to make some money. The betting rules clearly state that "you are not allowed to pass inside information on to someone else which they use for betting."
On Good Morning Britain, Piers Morgan asked him if he was aware that friends had put the bet on and Shaw admitted that he "gave them the nod."
This confession could be significant in the investigations against him
and the club asked Shaw to hand in his resignation, which he did.
BREAKING NEWS: Wayne Shaw resigns as reserve goalkeeper at Sutton Utd as FA investigate pie-eating incident during Arsenal FA Cup tie #
SSNHQ
Paul Doswell, manager of Sutton United believed Shaw made a genuine mistake and said it was a sad way to end his time at the club. Chairman, Bruce Elliot also expressed support for Shaw but felt that the fame went to his head.

The situation reminds me of a bet that was offered last summer on transfer deadline day. Certain bookmakers were allowing customers to bet on the colour of Jim White's tie. Usually, the Sky Sports News presenter favours a yellow tie and the bookmakers offered odds on this and a variety of other colours.

Another novelty bet that got people talking involved a promise by Gary Lineker. The Match of the Day host claimed that he would present the first show of the new season in his underwear if Leicester won the league. When The Foxes finished top, bookmakers jumped at the chance to offer odds on what colour Lineker's boxers would be.

Whilst I appreciate the humour and entertainment behind these types of novelty bets, I feel their risk significantly outweighs their reward. These bets can be easily influenced by people who are looking to make a quick buck. Additionally, pressure is instantly put on the person who the bet is about which could cause unwanted media attention.

Although it does seem like Wayne Shaw wanted to enjoy a bit of time in the spotlight, Sutton United have now lost a valuable servant to the club because of a novelty bet. The 'roly-poly-goalie' as he is known had an important role at the club, acting as a player, goalkeeping coach and groundsman.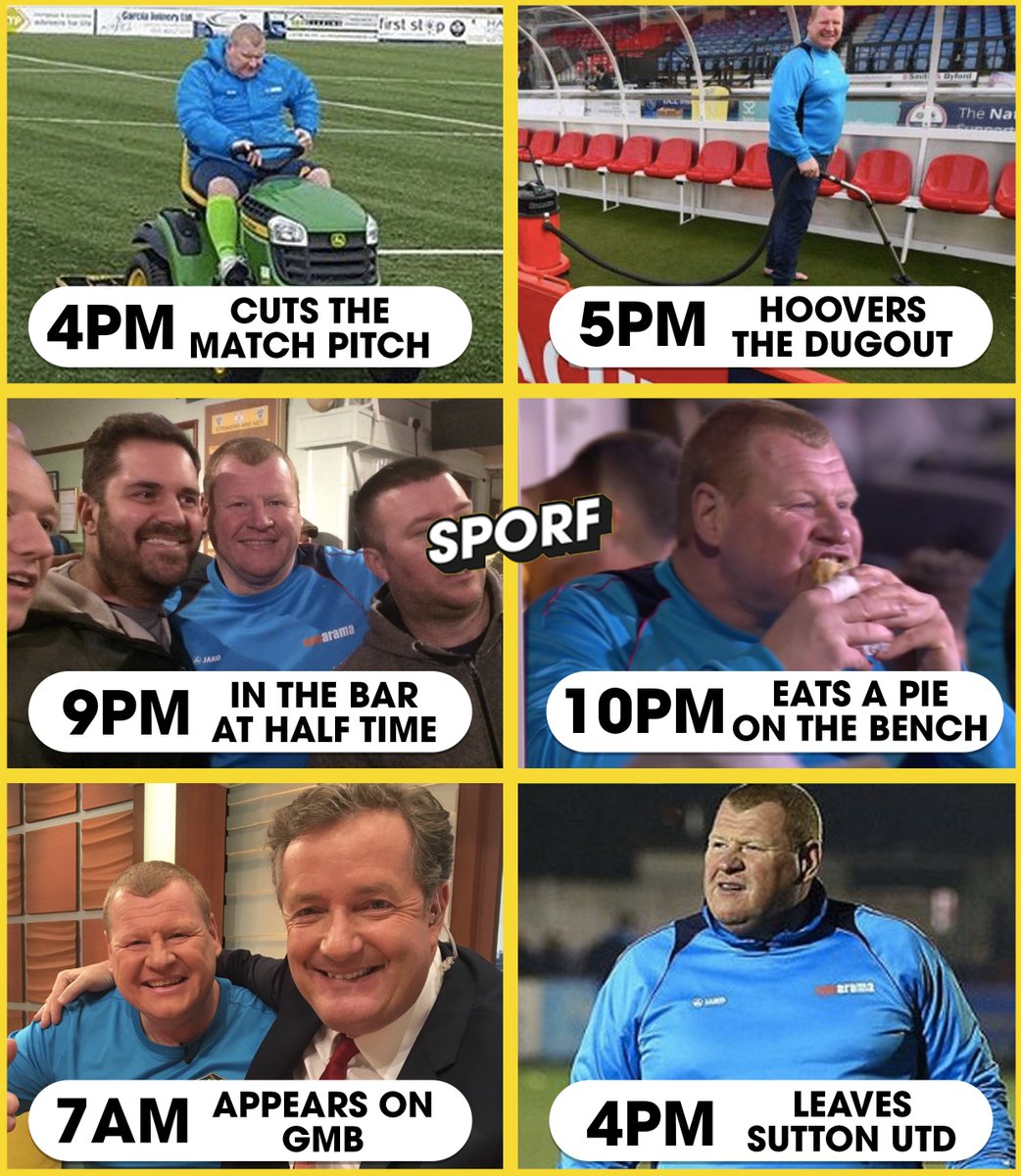 This bizarre story emphasises why bookmakers should stick to football specific bets. Personal, novelty bets will always have the potential for serious ramifications and until they are stopped, incidents like Shaw's will continue to arise.