West Bromwich Albion couldn't do the unthinkable, could they?
Just a few weeks ago, West Bromwich Albion were all-but down. The Baggies looked way off the pace in every single aspect, but after a sudden up-turn in form, they've at least given themselves a chance at achieving the unthinkable.
They're like a dog with nine lives. It all started with a richly-deserved three points at Old Trafford against Manchester United. Since then, Darren Moore has guided his side to a last-minute draw against Liverpool, a victory away at Newcastle and another huge three points away at Tottenham Hotspur. In all instances, it looked as though all hope had been lost. Credit to every single player, coach and staff member; all played a part in at least giving West Brom a chance.
On the final day, they head South to take on a Crystal Palace side who are already safe. That in itself gives hope to Moore's men, who'll have something to fight for. Can they get the three points in this fixture? Certainly, but they'll have to be at their best and show that they're worthy to remain a Premier League team.
What's interesting is the battle around them. West Brom sit on 31 points, whereas Swansea City and Southampton both have 33, but they've played a game less. What's intriguing is the fact that Southampton head to Wales to play Swansea this midweek; in a fixture that'll guarantee points being dropped by at least one team... Then on the final day, Swansea host Stoke, whereas Southampton takes on the newly-crowned Premier League winners, Manchester City.
With the upcoming fixtures in mind, Baggies fans must pray for a draw between Swansea and Southampton. It's the only way they can catch both sides to finish 17th. The Baggies can't possibly surpass both sides in points so they'll have to rely on Premier League tiebreakers, which are goal difference, then goals scored. If everything is equal, a playoff at a neutral venue will be arranged, with the loser going down.
What must happen for West Brom to survive relegation:
Swansea and Southampton must draw.
Swansea and Southampton must lose their other games against Stoke and Manchester City respectively.
West Brom must defeat Crystal Palace by a corresponding margin to Southampton's margin of defeat to Manchester City to at least make up the goal difference.
They must also score at least five to catch the Saints in goals scored or they'll have to post a better final goal difference than So'ton.
| If Manchester City beat Southampton by | West Brom Must beat Palace by _ goals to force playoff, then match their goals scored. | West Brom must beat Palace by _ goals to survive outright |
| --- | --- | --- |
| One goal | Three | Four |
| Two goals | Two | Three |
| Three goals | One | Two |
| Four or more goals | | One |
The stuff of dreams
If West Brom beat Palace and everything else falls into place, they'll have completed the great escape. I genuinely don't think this is an entirely crazy scenario. It'd be some story if Moore can guide his side to safety, particularly after having so many near-misses.
It'd just be a sensational story. They've never once given up hope and scoring late goals against both Liverpool and Spurs deserves huge applause. No doubt their fans will have been wondering where these performances have been all season, and they've every right to feel like that, but in the here and now, their passionate supporters simply have to be believers.
At the end of the day, all they can do is concentrate on themselves. A win gives them an opportunity, everything else is out of their hands. Moore has to get his players believing they can secure another three points and go after the goal difference. After that, they're relying on mistakes being made elsewhere.
Whatever happens, I'd urge West Brom to stick with Moore. He's done an incredible job in such a short time-frame, and he deserves immense praise for that. The players seem to want to work for him, and we've seen just how vital that can be. I'm fully backing West Brom to complete their end of the bargain, and all eyes will be on the other two games, it'll be interesting to see who wilts under the immense pressure...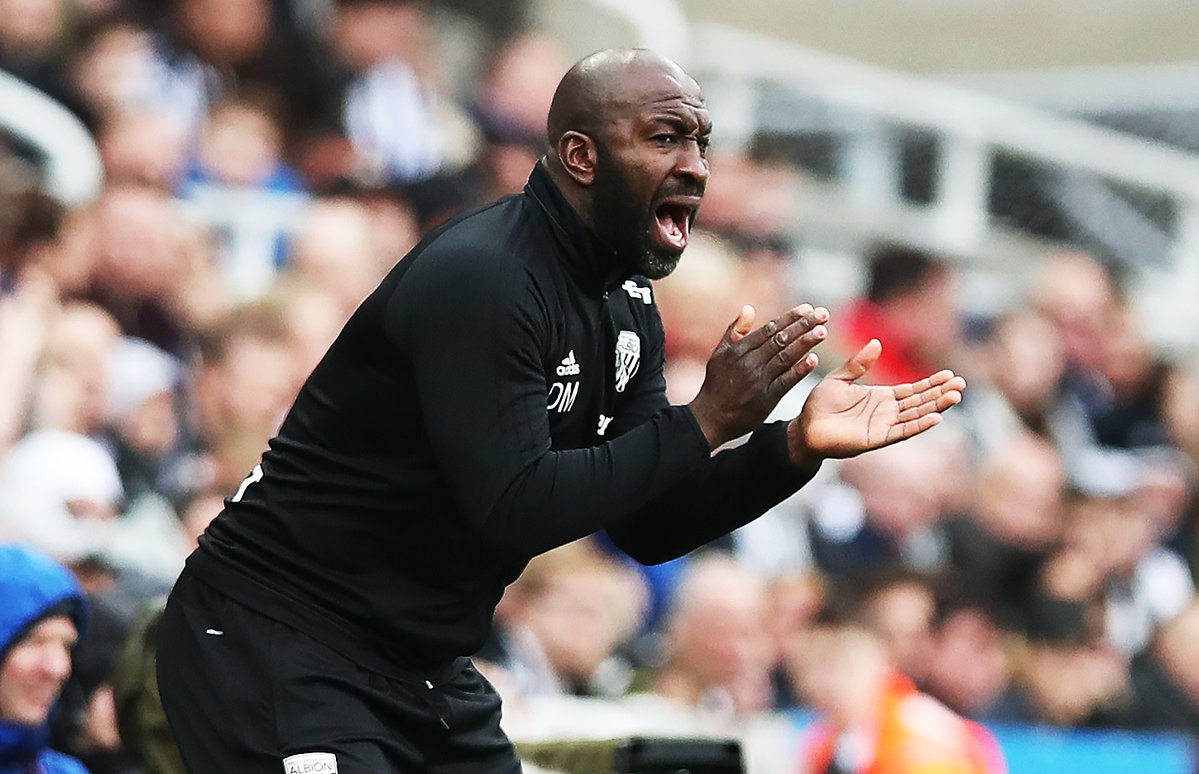 🙌 Darren Moore as West Brom manager...
- Beat Man United
- Win City the league
- Came back from 2-0 to draw with Liverpool
- Beat Newcastle away
- Beat Spurs
Don't worry about the West Brom job, you're looking at the next England manager!
#WBA
https://t.co/rt2CKYz3eQ