Top four still not a given for Arsenal, Unai Emery
Unai Emery must fill the gaps for Arsenal to have any chance of making the top four.
Arsenal started the campaign with renewed optimism after finally seeing the back of long-term manager Arsene Wenger. Unai Emery came in fresh from winning the double in France to open a new chapter at the Emirates Stadium. After years of vitriol directed at the club on social media, the #WengerOut movement finally yielded the desired result even though the 69-year-old stepped down of his own accord.
The new project began on a shaky note. The Gunners lost their first two Premier League matches, against top-six rivals Chelsea and Manchester City, but the Spanish manager landed on his feet to launch a 22-game unbeaten run. Comparisons to the Invincible season inevitably arose. Hopes were raised that Wenger's ghost was banished.
The house came crashing down again in December. It all began with Rob Holding's injury in a 2-2 draw with Manchester United. Defensive frailties dogged Arsenal throughout Wenger's second decade. Emery understood. He brought in two defenders to shore up the back line. It wasn't enough.
In hindsight, signing defenders past their prime was a clear mistake. Both Sokratis Papastathopoulos and Stephan Lichtsteiner are on the wrong side of thirty. The latter is 34 and loitered on the fringes of the Juventus team for the last couple of years. He was expected to call time on his career after many successful years with the Bianconeri. Instead, he answered Emery's call.
It must have sounded too good to be true for the Swiss. No side serious about challenging for trophies home and abroad should be signing 34-year-old defenders. That's especially so when the club's captain and first-choice centre back Laurent Koscielny is also 32. But there it was.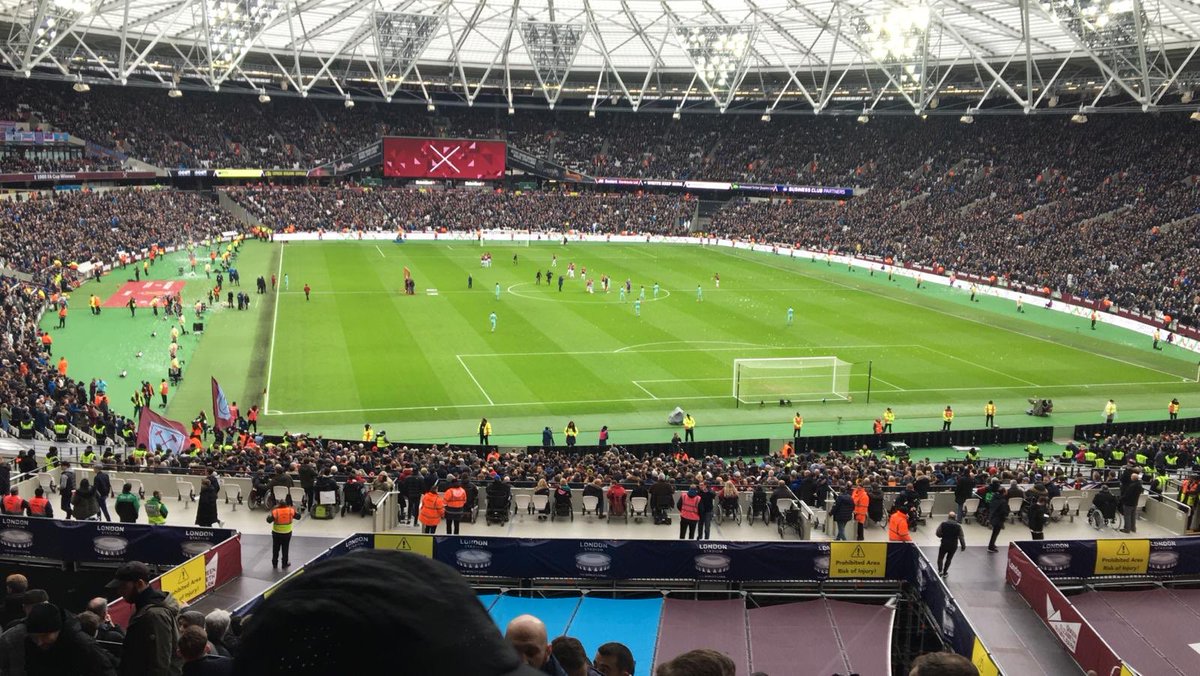 Emery faces the consequences of his choices now. he is short at the back. Chelsea is seven ahead in the final Champions League place.
For reasons best known to him, the former Sevilla boss also exiled Mesut Ozil. The World Cup winner continues to be an important player for the club. His creativity has been sorely missed. Integrating him into the set up will only add quality to the side. The cold shoulder approach failed for Jose Mourinho with Paul Pogba. It won't work for Emery with his man.
With just two wins in the last six league games, Arsenal is losing ground like Theresa May is losing support. Never mind that Pierre-Emerick Aubameyang leads the Premier league in goals. The problem lies at the back. The team has been constantly leaking goals. Keeping a clean sheet is a rarity for Arsenal.
The title is as good as gone. I that's not bad enough, a top top-four place is now in serious doubt. Ole Gunnar Solskjaer's resurgent Manchester United drew level on points with their five-game win streak.
Liverpool and Manchester City own the top two positions. Tottenham and Chelsea fight for third. Arsenal must chase them while fending off United. It will be a difficult battle. Without a fortified defence, it's already lost.
Thankfully, this is January. The transfer window beckons. It's time to reinforce. emery claims he can only make loan acquisitions during the winter. Insufficient. He must convince the board that breaking the bank has become inevitable for the club to secure Champions League football. There are no two ways about it.
Barcelona signed Philippe Coutinho in January. Liverpool signed Virgil van Dijk. Both paid handsomely but accomplished their goals. Top quality is always available. It never comes cheap. Arsenal must back up the talk with the cash. If Emery doesn't want Ozil, sell him and reinvest the funds on other targets. There is no time for slacking.
Wright: "After 60, 70 minutes, we didn't create anything. I don't think #
Arsenal
are in a position where we can leave Mesut Ozil out of the 18"
https://t.co/qNG3SJo4Zb
Arsenal must go all out for Napoli's Kalidou Koulibaly. The player is there to be had at the right price, despite Napoli's reluctance to sell. The Senegal international would be for Arsenal what Van Dijk is for Liverpool; a solid rock at the heart of defence providing stability and confidence at the back. He would be the base upon which Emery can build the team's success.
Need also exists for a solid midfielder to partner Lucas Torreira in the middle of the park. Matteo Guendouzi is a good player but he is not ready for a leading role in a top European side challenging for silverware. At 19, he is undoubtedly talented for his age. But he is just not ready.
Not even Barcelona's Denis Suarez can fill that void. If he were that good, he'd be featuring regularly for the Spanish champions. Like Torreira and Guendouzi, good midfielders and fullbacks can be gleaned from Serie A, Ligue 1 and even La Liga.
Fortified, the team will have a good chance of breaking into the top four. A few loan acquisitions will keep them in the Europa League.