What can Barca expect from Martin Braithwaite?
Calling Martin Braithwaite a Barcelona player is a bit like calling Roti a flat Asian croissant but here we are.
Already in the final phase of the campaign, it wouldn't be far-fetched to say Barcelona still struggle to find a balance. From losing the campaign's first La Liga fixture to Athletic Bilbao courtesy a late solitary effort from Aritz Aduriz to being eliminated from the Copa Del Rey by the same side and scoreline, the Blaugrana season disappoints.
As it stands, Quique Setien's squad fight only on two fronts: the Champions League and La Liga. While they returned to the league summit following Real Madrid's loss to salty Levante, a big test awaits them in Europe on Wednesday. Napoli's San Paolo is a fortress where few clubs emerge victoriously. Barca visit on Wednesday evening. Then on Sunday, it's the Bernabeu leg of El Clasico. It never rains but it pours.
Injuries pose a serious problem. Lionel Messi, Jordi Alba, and Nelson Semedo all spent time on the sidelines this term. Luis Suarez and Ousmane Dembele are lost for the season. In the latter's case, RFEF regulations allowed Barca to unregister him and sign another player from within Spain to take his place. While supporters dreamt about another run at Roberto Moreno or, for the less-informed, possibly Lautaro Martinez, the club underwhelmed by signing Leganes and former Middlesborough forward, Martin Braithwaite.
Lured to Camp Nou after his release clause of £16 million was met, controversy accompanies the Dane. Leganes applied for an exemption allowing them to replace Braithwaite following Barcelona's raid. The RFEF rejected their petition. The relegation-threatened side's Mexican boss Javier Aguirre didn't mince words.
I think they f*cked us up.
Nineteenth on 19 points, five from safety and their top scorer snatched away with no opportunity to acquire a replacement, Aguirre is probably spot-on in his assessment. Braithwaite's eight goals across all competitions represented a third of the Cucumber Growers attacking output.
For their part, Barcelona are more concerned with what the new man can do for them. A journeyman, Braithwaite's career stretches across several divisions in Europe representing clubs like FC Toulouse, Esbjerg, Middlesborough, Bordeaux and Leganes. In a decade-long career, the 28-year-old records 85 goals and 38 assists in 349 appearances.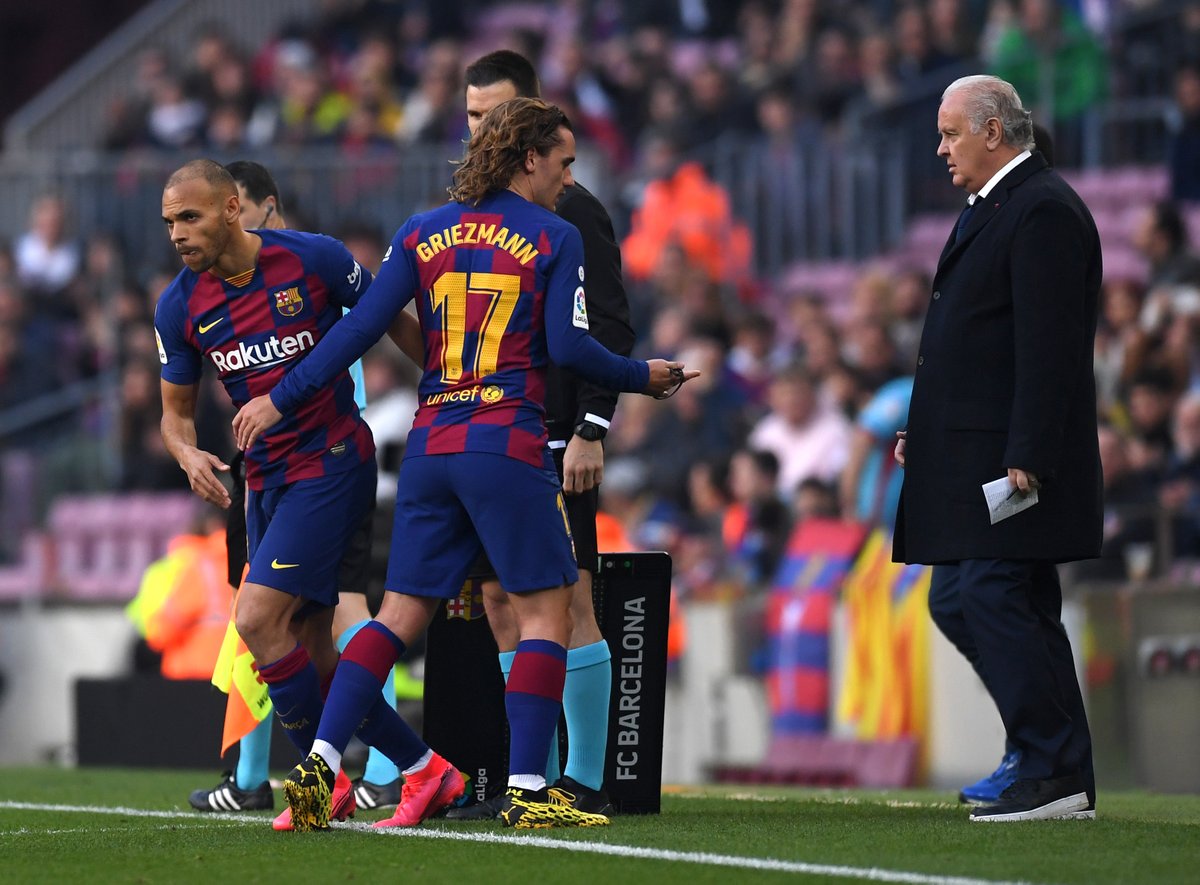 While the Danish forward doesn't possess the finesse and technique typical in a Barcelona player, his signing makes some sense. He offers a change of pace that may throw off opponents. His main strength is pace. Deadly on counterattack Braithwaite plays with few touches and provides a decent linkup. He also knows how to exploit space with an incredible off-ball movement. Messi may find him a pleasant surprise as a partner. With the Argentine pulling defenders out of position, the Dane can fill the vacated space and square up to keepers 1v1. Deployed as a striker, a supporting striker, a winger on either flank and as an attacking midfielder throughout his career, Braithwaite allows Setien to make tactical adjustments in-game.
Signing Braithwaite for £16 million confirms Barca don't have much money to spend. On the other hand, the negligible investment doesn't interfere with any plans to acquire a top-class striker to replace Suarez in the summer. Even with their financial difficulties, rumours continue to swirl around Neymar's potential return.
Still, Barca may have made an astute choice who can serve as more than an emergency stop-gap. After debuting against Eibar on Saturday, he assisted one Messi tally and played a key role in the buildup to another. Limited to domestic competitions, El Clasico presents the next chance to win hearts. If he can score at the Bernabeu, he'll obtain immediate cult status.