What can we expect from Anderlecht player-manager Vincent Kompany?
Player-managers are usually a sight to behold. Because it's odd to see a manager barking tactical orders while fully kitted and ready to hop on the pitch and play. Although they're a rarity, we've witnessed them a number of times in the English top-tier. The Belgian Division first division is about to see a player-gaffer take the stage in 2019/20. What will Vincent Kompany bring to Anderlecht?
When Kompany left Hamburg for Manchester City in 2008, the Blues only had to part with a miserly £6million. The bargain was for a central midfielder with bones of steel. They got something better instead.
Eleven years after, Kompany is unarguably the most successful Manchester City skipper ever. His trophy cabinet, which brandishes 12 titles won as a Cityzen, rubberstamps the rhetoric. The giant Belgian will also step forward if there's ever a roll call for City's greatest defenders in the last 20 years.
Kompany could've continued with the flamboyant and successful life he was enjoying in Manchester. City had no qualms with extending his contract by a year or more. But the hunger to return home and take on a more daunting challenge won out. Add that to the honour that accompanies leaving the stage when the ovation is loudest. Kompany calls it "the most passionate yet rational decision" he's ever made.
The World Cup bronze medalist says his mind was made up after he received a call from Anderlecht while the 2018/19 campaign wore on. Even though he first went snooping at the Constant Vanden Stock Stadium, telling them he could help if they needed it.
Regarding coaching badges, Kompany had silently worked with Manchester City's girl's team to earn his stripes between 2016 and 2018.
Kompany's new role explained
Kompany's contract with the Belgian record champions should run for 3 years. The opportunity opened up after Fred Rutten received his marching orders following a string of bad results in April.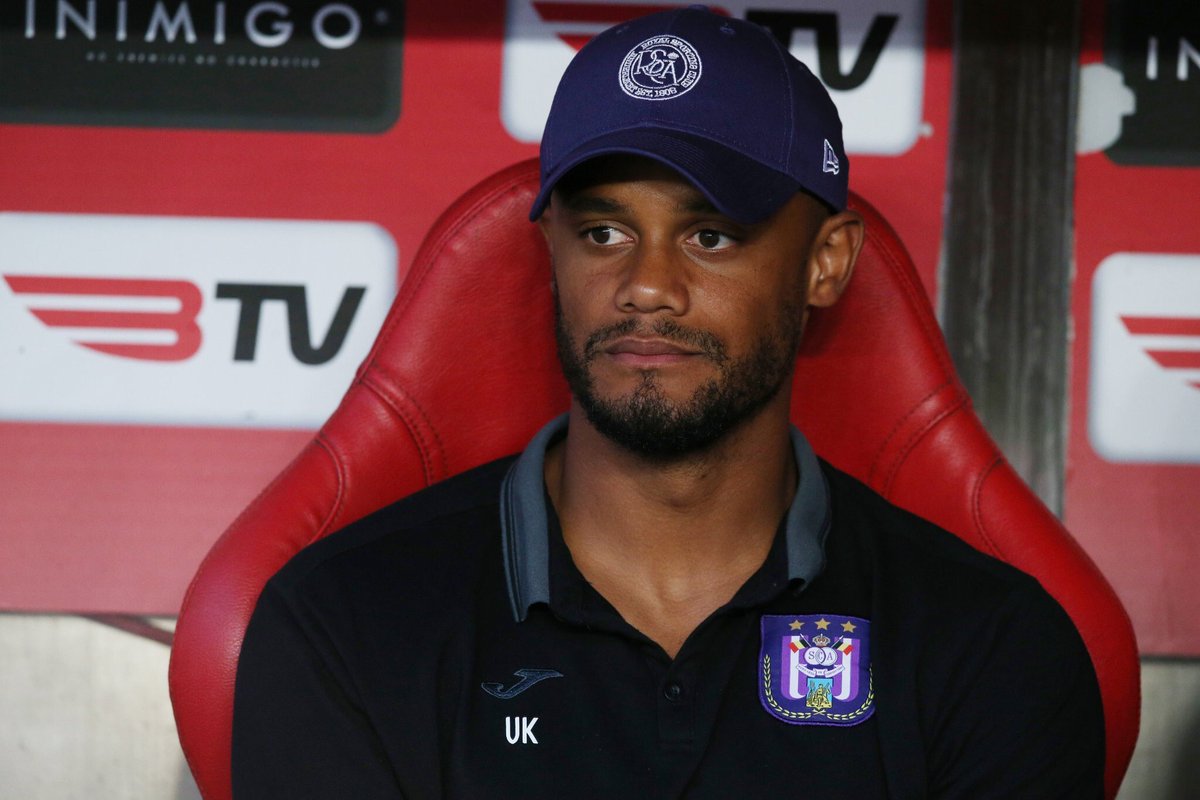 Super coach Vincent Kompany guiding Anderlecht to a very acceptable 2-1 win against Benfica yesterday 🙌🔵
https://t.co/qyKEeELO6i
Officially, Kompany will be Anderlecht boss next season. The 33-year-old will be in charge of calling the shots regarding tactics, substitutions, signings and every other managerial responsibility.
As a player-manager, Kompany must play some matches for Anderlecht. In fact, he's expected to put in as much effort as the players under him. As long as he's able to...
The position could be both interesting and distracting. Don't ask me what happens if he gets injured.
Style to expect
Every manager comes with a different style; so will Kompany. Beyond how he sets up his team, the big defender is expected to revamp Anderlecht's ailing football persona. He's set the ball rolling by recommending former teammate Craig Bellamy to take over the club's Under-21 coaching role. Bellamy has since been appointed.
The former Liverpool and City winger will be charged with the responsibility of ensuring there's a steady flow of talented youth talent to the senior team.
It tells you there'll be plenty of youth involvement in Kompany's side.
For someone who's sat under Pep Guardiola's tutelage, it's an opportunity to see if Kompany can replicate his teacher's philosophy. Or forge one of his own.
A look at an excerpt from Kompany's post on Facebook tells you what to expect regarding his coaching style:
"Pep Guardiola reignited my love for the game. I've witnessed, participated, analyzed, absorbed, studied.

Man City play the football I want to play. It is the football I want to teach and see played."
The record shows player-managers don't last so long. Vincent Kompany may only manage a season or two before he sits on the bench on a full-time basis. If he successfully installs Guardiola's infallible philosophy at Anderlecht, he could rise easily to one of the most sought-after managers in Europe.