What might Barca return mean for Philippe Coutinho?
What will happen to the Brazilian if Bayern decline to activate his purchase option?
It's been two years since we last saw Philippe Coutinho scoring his trademark distant curlers in the Premier League. Yet, Liverpool fans haven't stopped mentioning his name. The Brazilian was the key figure at the club during his Anfield tenure. He guaranteed double figures for both goals and assists every season.
In January 2018, Coutinho followed a host of Selecao superstars to Barcelona, pulling on the same strip as Romario, Rivaldo, and Ronaldinho. He joined midway through the season and bagged 10 goals and six assists before the 2017/18 season ended. Expectations only increased but the playmaker couldn't maintain that level in the following campaign. In a full season, he recorded 11 goals and five assists in all competitions. Cules were not pleased. They wanted him out. A poor conclusion to the term was followed by a loan move to Bayern Munich where he rediscovered his top form.
A standout performer in 2019/20 at the Allianz Arena, Coutinho found the back of the net six times through 18 Bundesliga matches, creating six more goals in the bargain. He registered another goal and two assists in the Champions League group stage. He also set up eight goals for his teammates. Overall, he directly involves himself in a goal every 102 minutes. His time in Munich is an unqualified success.
Regardless, media reports suggest die Roten are reluctant to make his deal permanent. While the Brazilian suffers less criticism than the equally productive James Rodriguez endured over two loan seasons with the Bundesliga Champions, the South Americans may share the same fate. Bayern elected not to trigger the €45 million option on James' loan, forcing the Colombian to return to Real Madrid where Zinedine Zidane waited.
The Frenchman hadn't played Rodriguez in his first managerial stint, leading the player to push for the loan move. When a summer sale to Napoli fell through after returning, his fate became uncertain. The battle-scarred World Cup Golden Boot winner took it in stride. He fought for his place, impressed his hitherto doubtful boss and earned a rotational role to begin the season. James contributed a goal and an assist over 341 minutes in seven La Liga outings before suffering a medial collateral ligament injury that ruled him out through the New Year. He was on the bench for the Supercopa de Espana final in mid-January and the weekend victory over Valladolid but Zizou is yet to test his match fitness in meaningful play.
Coutinho hasn't battled injuries like Rodriguez but a return to the Camp Nou is an equally uncertain prospect for the No.10. His original spell was contentious and stressful. While his spirit appears lifted in Munich, there is no indication Barcelona fans are openminded regarding his potential return. As well, will doubt return if he is rejected by the club for whom he is putting up the kind of performances that convinced Barca to splash £142 million?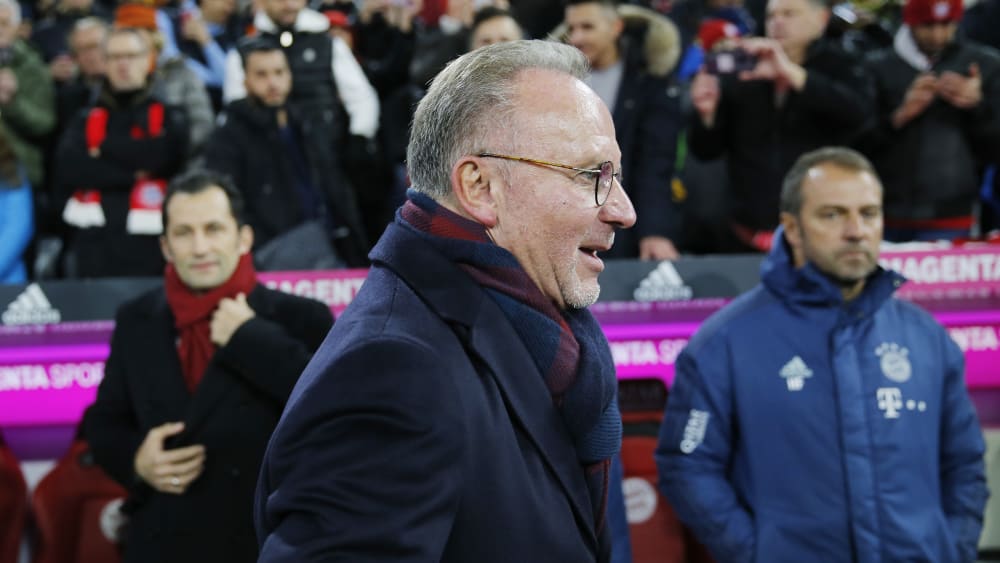 Rummenigge on transfers: "It's not in the interest of Bayern to set a new record but the market is not just for us, it's for all football. And from our experience we know that prices will only go upwards. But what worries me a lot is the increase of wages. It's staggering" [TZ]
https://t.co/oY43G1Uvvr
Part of the problem may be his percieved inconsistency. While he still involves himself in buildup play on a regular basis, his end product is volcanic in nature. That is to say, his potential rumbles just beneath the surface, erupting spectacularly but on rare occasions. Nearly half his goals and assists [three and two] came in a single game against unlucky Werder Bremen. When you remove that match from the equation, his €120 million option to buy loses significant value.
On the other hand, the player has reason for optimism following Ernesto Valverde's sack. Coutinho thrives in an attacking system. With his intelligence, distribution and finishing abilities, he could be the missing piece Quique Setien needs to light up the Camp Nou. While results do not favour the former Real Betis manager at present, the club isn't likely to replace him with a defensive-minded coach if they part ways in the summer.
Nevertheless, there are more negatives for Coutinho than positives. It is difficult to see where the Brazilian can be accommodated in the team. Arthur Melo, Frenkie de Jong, and Sergio Busquets dominate the midfield, with the likes of Ivan Rakitic, Arturo Vidal and Ruqui Puig also fighting for minutes. The attack is equally crowded. Lionel Messi, Luis Suarez, Antoine Griezmann, Ousmane Dembele and youngster Ansu Fati claim the forward minutes. Suarez might be at the end of the road, following his season-ending injury, but Coutinho's skill set isn't suitable to replace the Uruguayan's. With the likes of Neymar and Lautaro Martinez also linked to the club, the glass becomes more than half-empty.
A permanent move is the most promising option. His performance for Bayern should attract suitors although Barcelona may find it necessary to come down a little more on their asking price. Chelsea, Tottenham, Manchester United and Paris Saint-Germain all showed interest in the past. The Blues aren't likely to plump down €100 million on a player these days, nor Spurs. United appear poised to fill their need by signing Bruno Fernandes. That leaves PSG.
Yet, there are new parties who may come in. Coutinho is still just 27 with his prime years ahead. Manchester City might work a deal with the Catalans. Pep Guardiola can never be spoiled for choice and City will lose David Silva in the summer. Former club Inter recently picked up Christian Eriksen from Spurs. The Dane came at a price more in line with Nerazzurri economics but the transfer might motivate Scudetto rivals Juventus to enter a bid for the Brazilian. Maurizio Sarri's midfield has been his weak point since taking the Serie A champions' reins. Milan are dark horses in any Coutinho sweepstakes. While the Rossoneri don't seem to be following a charted course at the moment, newly arrived Zlatan Ibrahimovic and, if he stays, Krzysztof Piatek would only benefit from a sublime playmaker. And what about Arsenal? Mikel Arteta can use another creative muse whether Mesut Ozil stays or goes.
Any such thoughts are pure speculation, however. They hinge on decisions yet to be made by outside parties, first and foremost Bayern. Until season's end, Philippe Coutinho's fate rests in their hands.