What decline? Luiz Suarez's recent surge proves there is plenty left in the tank
El Pistolero's rampant scoring proves he's back to his best.
Luis Suarez had been written off by many before the season started. After being accused of declining because of his age, Barcelona fans wanted a replacement. Inter Milan's high-flying Mauro Icardi was atop the list to follow in the misfiring Uruguayan's footsteps. However, recent performances prove the #9 is not yet finished at the top...
He put in a spectacular display against Real Madrid last month. In what was called the century's "most boring" El Clasico, Suarez turned up the style to seal Julen Lopetegui's fate. After scoring a hat-trick which included everything like a deft finish, a smart penalty, and a powerful header, Suarez deservedly was named man-of-the-match, proving there's life beyond Lionel Messi.
Barcelona's striker continued his fine form a week later against Rayo Vallecano. After giving them the lead, he saw Rayo fight back to capitalise on some harrowing Catalan defensive shape and mount a comeback. Ousmane Dembele equalised late on before Suarez popped up at the right end of a cross in the dying minutes to win three precious points for Barcelona. The stunning comeback victory proved a new-found never-say-die attitude in Suarez.
The Uruguayan has regained the lethal touch which he showed in his fantastic initial years at Barcelona. After slumping up towards the end of last season(despite scoring 25 goals in the league), he's confidently willing to take more risks this season. Suarez's movement in and around the penalty area's is excellent, as he's not only tried scoring but also create chances for his teammates.
Having already scored 9 goals from 11 appearances in the league, Suarez's equaled his best goal-scoring start to a La Liga season. He's made as much an impact as Messi and taken pressure from his shoulders. Suarez's six strikes in last three league games prove he's gunning for the golden boot.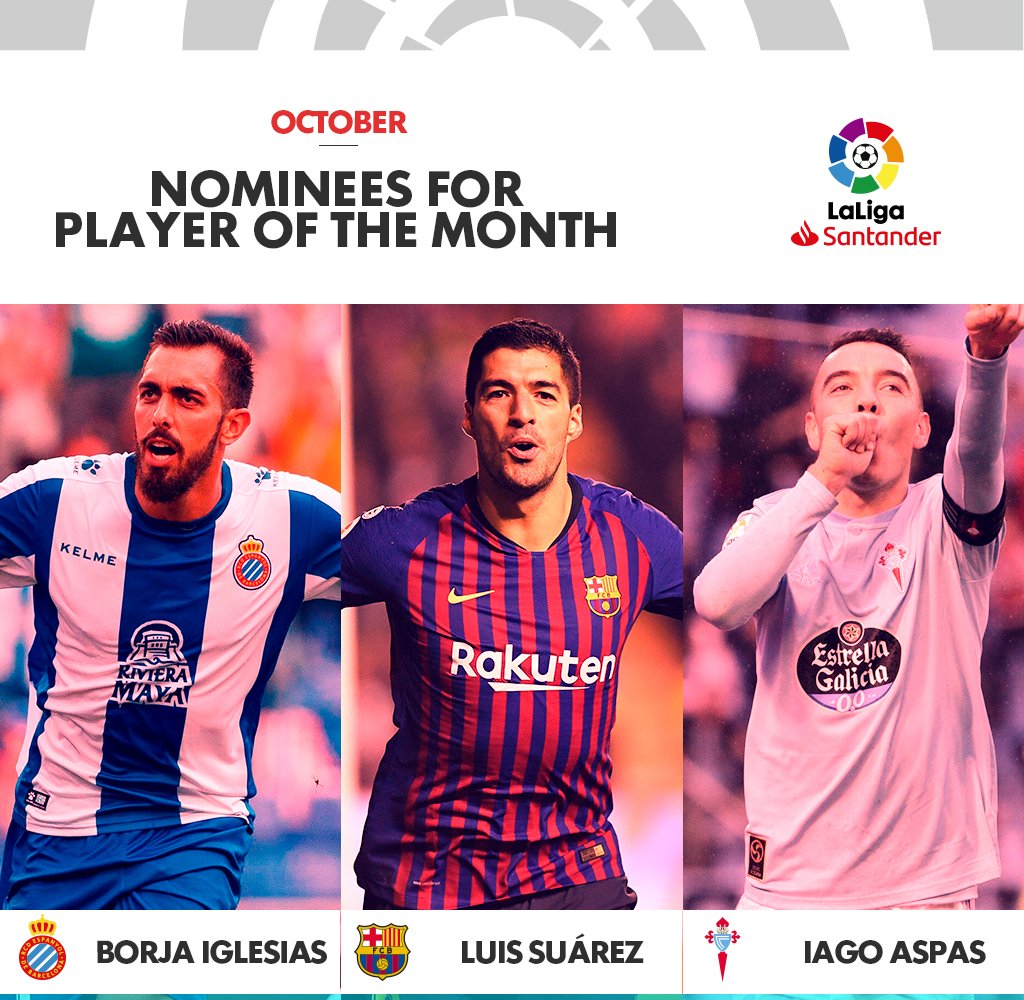 The forward's movement has also helped create a dynamic attacking system for Barcelona. While he operates centrally, Suarez possesses the capability of moving to either wing if need be. He's a surprisingly good crosser, often finding killer passes in the final third. He's assisted four in addition to his six strikes so far this season.
While Messi loves to be Barcelona's creative mind, he's relaxed now that the Uruguayan's taken some responsibility on that front. Suarez's developed an ability to draw back into midfield to get things going. Experience played a factor in him developing a smarter footballing brain.
Despite no goals in the Champions League, Suarez's already picked up two assists as well as created four big chances. He's made 17 key passes so far in La Liga, where he's more familiar with the opposition. Suarez's had a great impact on the full-backs in Jordi Alba and Sergi Roberto, often sending them free with clever work through the channels.
However, continuity's been an issue for the Uruguayan. He's had a few patchy phases so far. Suarez suffered a lengthy goal-draught of four games before scoring against Sevilla last month. No strikes in four games might not become a worrisome issue anywhere else, when you're the hitman for a club like Barcelona, you're required to do better.
Suarez needs to be more consistent. It was incredible week-in-week-out displays which allowed him to score 40 goals for Barcelona two seasons ago. Replicating the same is difficult figure this time, but the Uruguayan's amazing work-rate will now urge him to aim higher. Suarez has the similar hunger about him which he did a few seasons ago.
While he's humble enough to admit that Barcelona should start looking for replacements, The Uruguayan isn't giving up his crown just yet. The persistence and leadership in his game prove he still has much to give. He's also become a bright mentor to the younger players.
Like Messi, Suarez has also played a big role in influencing Dembele's improvement. He's linked well with the Frenchman as well as taken pressure from his shoulders, creating space and allowing him to get into goal-scoring positions.
He's also acted as a positive influence on fellow South American midfielder Arthur, helping him adapt in quickly to Barcelona's system. Suarez's impeccable skills enable help him guide Rafinha and Munir El Haddadi. Ernesto Valverde's entrusted upon him to become a guiding member due to his experience, an opportunity he's relishing.
Barcelona's #9 has once again hit top gear and could help them lodge a title challenge on all fronts. They already look favourites to regain the La Liga title, while looking more comfortable in Europe as well. However, Messi cannot carry them to multiple trophies. Suarez needs to maintain this fine run and be the terrorising partner he was to the Argentine three years ago. If they can recreate that bond, their opponents better watch out...