What does Giorgio Chiellini's return mean for Matthijs De Ligt?
Is it a case of either/or in Maurizio Sarri's rearguard?
It is rare to see a team from outside Europe's top five leagues, one comprising so many young players, deliver repeated shocks to elite squads in the Champions League. Ajax did that last term, slaying giants Real Madrid in the Round Of 16 and Juventus in the quarterfinals. They allowed Tottenham to climb back to their feet in the semifinal second leg at the Johan Cruijff ArenA but that didn't stop Erik ten Hag's squad from earning plaudits all around. It also earned them €160.5 million when Barcelona and Juventus swooped for Frenkie de Jong and Matthijs de Ligt in that order.
De Jong was first to leave. Barcelona completed his signing in January but allowed the midfielder to remain in Amsterdam til season's end. The 22-year-old became a vital figure when he did arrive at the Nou Camp, slotting straight into the Blaugrana's midfield alongside Arthur Melo and Sergio Busquets. In 32 appearances, he claims two goals and four assists. The Catalans expect much more in the years to come.
De Ligt didn't follow his best mate to Barcelona as expected. Nor did he walk into Mauricio Sarri's starting XI as most imagined he would once he settled on the Bianconeri as his next club. Scoring an own goal 10 minutes into his debut, a preseason clash with Internazionale, didn't help. Sarri left him on the bench for the Old Lady's Serie A opener v Parma, then confirmed that experienced 30-somethings Leonardo Bonucci and Giorgio Chiellini remained his preferred options at centre-back going forward when De Ligt revealed his frustration.
Fate intervened, at least temporarily. Chiellini suffered a long-term knee injury in September. Here was young De Ligt's opportunity. The 20-year-old accumulated 21 appearances in all competitions thanks to the veteran's absence. But, with the Italian international already in light training with the squad a mere five months later and Sarri announcing his impending return, the glass is now half-empty regarding the Dutchman's chances to pad that number.
At Chelsea, Sarri stuck to his preferred XI, rarely rotating unless forced by circumstance. In defence, he sat young Andreas Christensen who'd earned a starting role under Antonio Conte the prior season, opting for Antonio Rudiger and David Luiz. When Rudiger was injured, he shifted captain Cesar Azpilicueta inside from his right-back role. Christensen made only six appearances.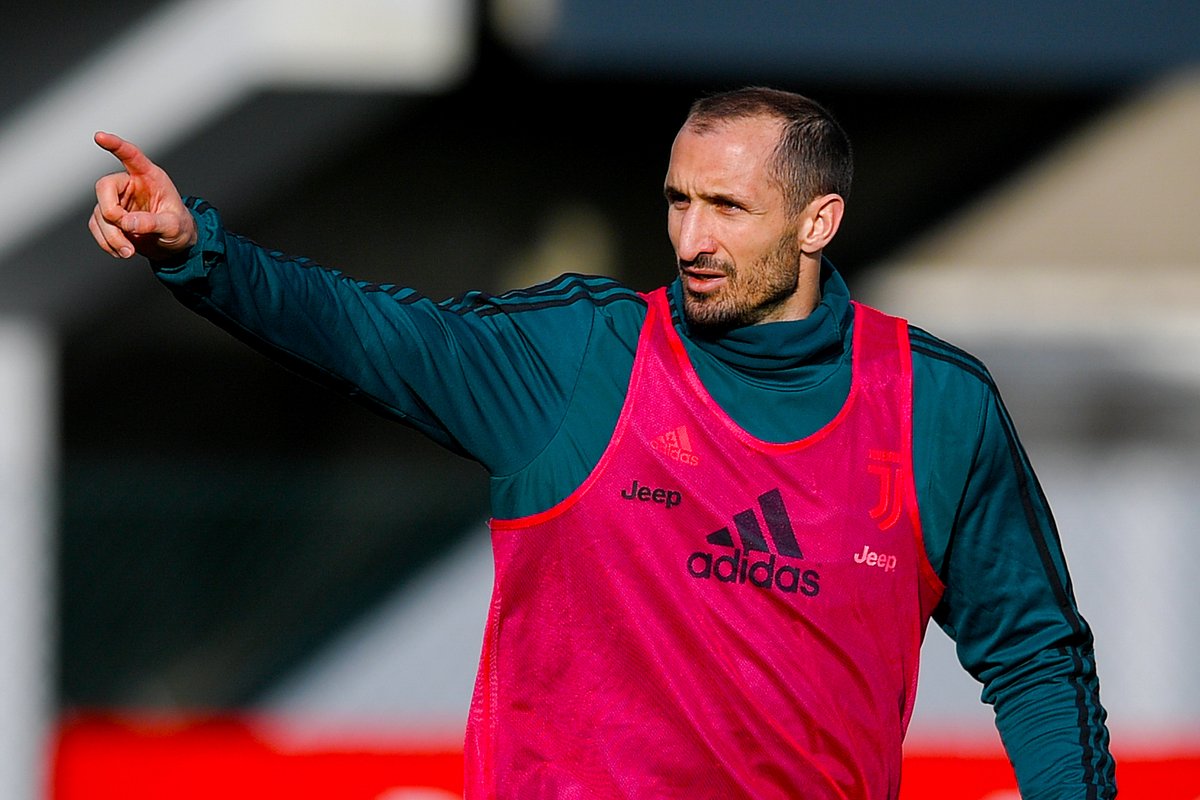 Despite his avant-garde tactics, Sarri is staunchly conservative when selecting his squad, preferring certain players, more often than not experienced [sit down Danny Drinkwater; you too Gary Cahill]. At Juventus, he clearly favours Chiellini and Bonucci. Stubborn, he isn't likely to change despite De Ligt's performance during Chiellini's absence.
Statistically, the trio appear interchangeable. Bonucci trails De Ligt and Chiellini, averaging 0.8 tackles per 90 to their 1-1.1 [WhoScored]. Their clearances, blocked shots and passing numbers also fall within tight ranges. The telling statistic might be interceptions. Again, there isn't much to separate the three but De Ligt falls at the low end of the spectrum with 0.8 per 90 compared to Chiellini's 1.2. Decades of matches logged in their memory banks allow Chiellini and Bonucci to read the game better.
While De Ligt's experience can only improve with game time, Sarri finds himself in a pitched battle for the Scudetto with Antonio Conte. The former Bianconeri and Chelsea boss engineered a fantastic comeback over Milan in the weekend's Derby della Madonnina, lifting Inter over Juve in the Serie A table. With the Nerazzurri threatening to end the Old Lady's eight-year run atop Lega Calcio, Sarri's mind must be on the present. He cannot spare a thought for the young man's future at the risk of his own.
Considering that Chiellini is 35 and Bonucci 32, Matthijs de Ligt's decade of matches isn't far off. Frustrated or not, he made his choice and must learn to live with it. A bit of patience won't hurt his development.