What does Scott McTominay's injury mean for Man United?
Scotty Mac could be out in the long-term, but what does that mean for the Red Devils?
Background Image Via: Flickr/Daniel. CC BY 2.0.
Manchester United are slap-bang in the middle of a topsy-turvy 2019/20 season. Ole Gunnar Solskjaer has shown the wit and tactical nous to go toe-to-toe with the Premier League's elite and come out on top. However, results against the so-called minnows have been worrying. Losses to Watford, Newcastle United and Bournemouth particularly hurt.
This term all depends on whether you're a glass half full or half empty sort of person. I've always considered myself a fairly positive character and the Red Devils have plenty to build upon from. New signings Aaron Wan-Bissaka and Daniel James have been superb, while Marcus Rashford, Fred and Mason Greenwood have all come on leaps and bounds. For me, the player who has made the biggest leap is Scott McTominay.
Aged 23, the Lancaster-born midfielder has seriously kicked it up a notch since the Baby Faced Assassin took charge. Don't forget that it wasn't too long ago when many were questioning whether he had a United future at all. During this campaign he's been amongst the first names on the team-sheet - that was until injury struck...
McTominay would be subbed off at half-time against Newcastle United and at full-time, Solskjaer confirmed that the Scotland international has suspected ligament damage. It's unclear how severe the issue is but I wouldn't be surprised if it's season-ending. Hopefully, that isn't true, but United have to plan for the worst-case scenario. With January looming, does the Old Trafford outfit roll the dice and invest in the playing squad? Or is this season already considered over and will Solskjaer further trust in youth...?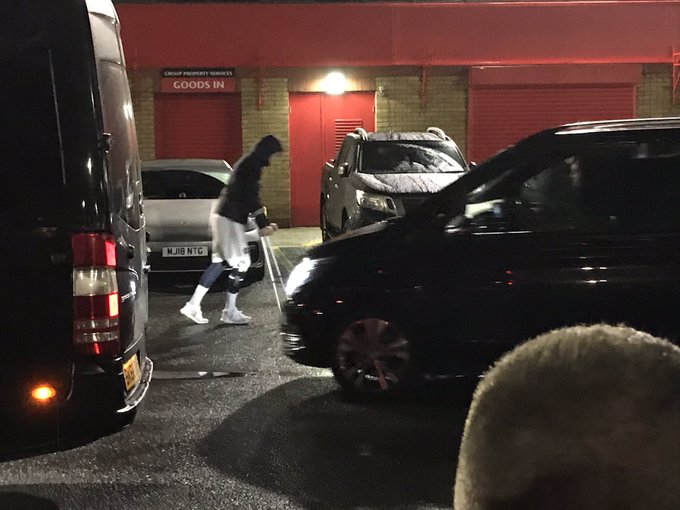 James Garner is a player whom I love. He's built in a similar mould to McTominay, though the nativity of youth is certainly holding Solskjaer back from giving him a real run in the side. Perhaps this is the big break the young man from Birkenhead needs?
Then you have Nemanja Matic. The Serb was an extremely reliable defensive-minded midfielder for the Red Devils when Jose Mourinho was at the helm, though age is certainly catching up with the ex-Chelsea man. If you believe reports, he wants to leave the Theatre of Dreams at the first possible opportunity.
Andreas Pereira remains a solid option, though only as a squad player. Anything more than that and you're seriously in trouble. Dylan Levitt is another who has shown promise though he's a different style of midfielder rather than a like-for-like replacement. That leaves spending in the notoriously hard winter window as the only other option.
The question is, finding the right player in the mid-season transfer market is notoriously tough. Over the years, United have had just two success stories signed in January. Ironically, both came in at the same time; 2006. In terms of names, Declan Rice is the one that's popping up most often. The West Ham man certainly wouldn't come cheap and the chances of tempting the Hammers into parting with their prized asset seem low. Then you have former Liverpool man Emre Can. He'd likely be easier to obtain, plus he has proven his capabilities in the Premier League. The German would be an astute addition.
I guess for now it's a waiting game. We'll likely hear more from Solskjaer about McTominay over the next few days, but it says plenty about just how good United's #39 has been to start this term that he's gone from being a fringe player to someone who's become a vital cog in the Red Devils machine...