What does the future hold for Alexis Sanchez?
At Manchester United, the piano playing introduction was the highlight for Alexis Sanchez. It goes without saying, the Chilean probably had the worst eighteen months of a decorated fifteen-year professional career at Old Trafford.
To nobody's surprise, Sanchez left Manchester with his tail between his legs - albeit only on loan. He'll head to Italy for the first time in almost a decade as don't forget, it was at Udinese where the now 30-year-old really began to build his reputation as an elite attacker.
While playing for Inter Milan, United aren't completely free of the Sanchez-shaped burden. No doubt they'll be paying a relatively large chunk of his wages - and that'll likely remain the case until 2022's summer when his four-and-a-half-year deal actually expires...
So what does the future hold? Well, I think it's fair to say Sanchez's best days have been and gone, though it wasn't that long ago when the hard-working attacker was up there amongst the Premier League's best during his time at Arsenal. That 2016/17 was something else. He could have easily won the PFA Player of the Year on the back of his 30 goals across all competitions.
Inter is the immediate priority but I guess the focus will be getting away from Manchester for good. To do that he'll have to show potential buyers that he still has something to offer - while reiterating that United is actually the problem. Heck, Old Trafford hasn't really served those big-name marquee signings well over the last decade or so...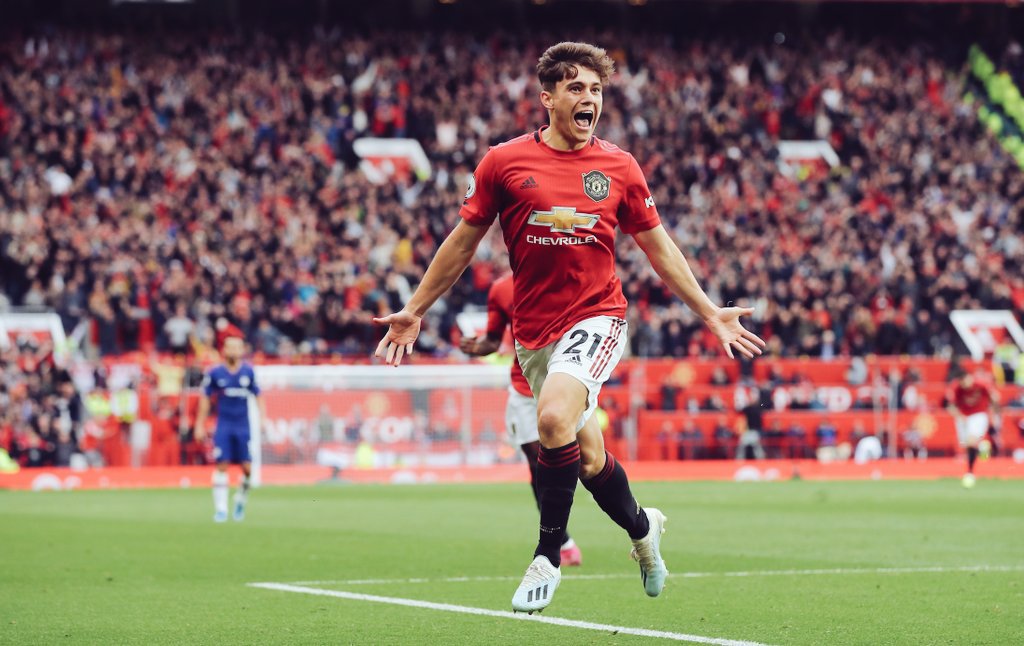 🇨🇱 Alexis Sanchez
🗓️ 1,5 years
💰 500k per week
🏟️ 32 PL appearances
⚽ 3 goals
🏴󠁧󠁢󠁷󠁬󠁳󠁿 Daniel James
🗓️ 2 months
💰 60k per week
🏟️ 4 PL appearances
⚽ 3 goals
https://t.co/93kica9XKL
Firstly, it's worth noting that Sanchez will have been given a new lease of life. After having the positivity sucked out of him, both mentally and physically, a change in landscape was always needed. The ex-Barcelona man has fond memories of Italian shores, so in the short-term is does feel like a good move for all involved.
United needed to clear Sanchez off the books. He had struggled there, but the possibility of a return is 100% real. Only a select few clubs can afford to pay his eye-watering wages, even less can find a use for him in their star-studded squads. Some sections of the Old Trafford faithful are unhappy with the Chilean while some would have preferred him to stay. Perhaps he could have provided some cutting edge should he have still been a Red Devil. United laboured to a 1-1 draw at Southampton and those fans who still believe in him may well be right - but after all, he didn't show his qualities anywhere near enough.
That doesn't make him a bad player. At the highest level, this sport is mental and you need to go into each game being in the right frame of mind. If you want that completely sucked out of you, go to the Theatre of Dreams, or I guess in this case, the Theatre of Nightmares...
In an ideal world, Sanchez will play with regularity in Milan and rediscover his brilliant best. In that scenario, it'd be a win-win for everyone. United would clear the struggling player off their books for good, Sanchez would be back to enjoying his football while the buying club would receive the consummate, hard-working, top-class professional. The ball is firmly in Sanchez's court, United have done their bit by allowing him to leave, now it's time to see what he can do...