What does the future hold for Clinton N'Jie?
International football usually offers players a chance for redemption. For club flops, they look forward to showcasing their ability donning their nation's colours in an attempt to convince their domestic gaffer to give them another opportunity. Failing that, managers of other potential suitors may show some transfer interest. National football is full of openings to awake sleeping beasts. Clinton N'Jie's performances during the African Cup of Nations highlight this perfectly, with the striker wearing the Cameroonian strip with pride.
Though the defending Champions couldn't keep their crown as they suffered a last sixteen loss to Nigeria, N'Jie left an excellent impression before heading home. The 25-year-old showed the world his ability. His insane talent can draw a comparison with Africa's finest forwards.
Clarence Seedorf started N'Jie from the left flank against Nigeria, but when he switched over to the right-hand side, Cameroon's attacks started a flow a whole lot better with the 25-year-old's first shot on target ending in a goal. Nigeria's Ola Aina couldn't keep up with the pace and power N'Jie brought to the table, so-much-so that Gernot Rohr was left with doubts about Aina. He didn't start in the left-back slot for their game against South Africa...
His lightning speed makes it very difficult for defenders to stop N'Jie when in full flight, while the Cameroonian's polished dribbling skills make him extremely exciting to watch. Not so many strikers have the ability and confidence to go toe-to-toe with defenders one-on-one, doing that is N'Jie's speciality. With these attributes, coupled with the versatility, the 25-year-old's stock is only trending upwards.
Deadliness in the opponent's box defines a striker. N'Jie is supremely clinical when bearing down on goal. Despite the aforementioned versatility, the ex-Tottenham Hotspur man is best when deployed as the main striker. That's why some pundits, including Lyon's chairman Jean-Michel Aulas, have compared him with Cameroon's legendary all-time leading scorer Samuel Eto'o.
Despite dazzling over in Egypt during the ongoing AFCON, N'Jie is yet to reach the peak of his powers. Okay, I'm sure nobody dares compare him to the likes of Sadio Mane, Mohammed Salah or Riyad Mahrez at the moment, but who knows what might have been with regular minutes as a starter? The Marseille man has spent approximately 70% of his career as a substitute, although he's showing just how capable he can be when given the chance to play from the off.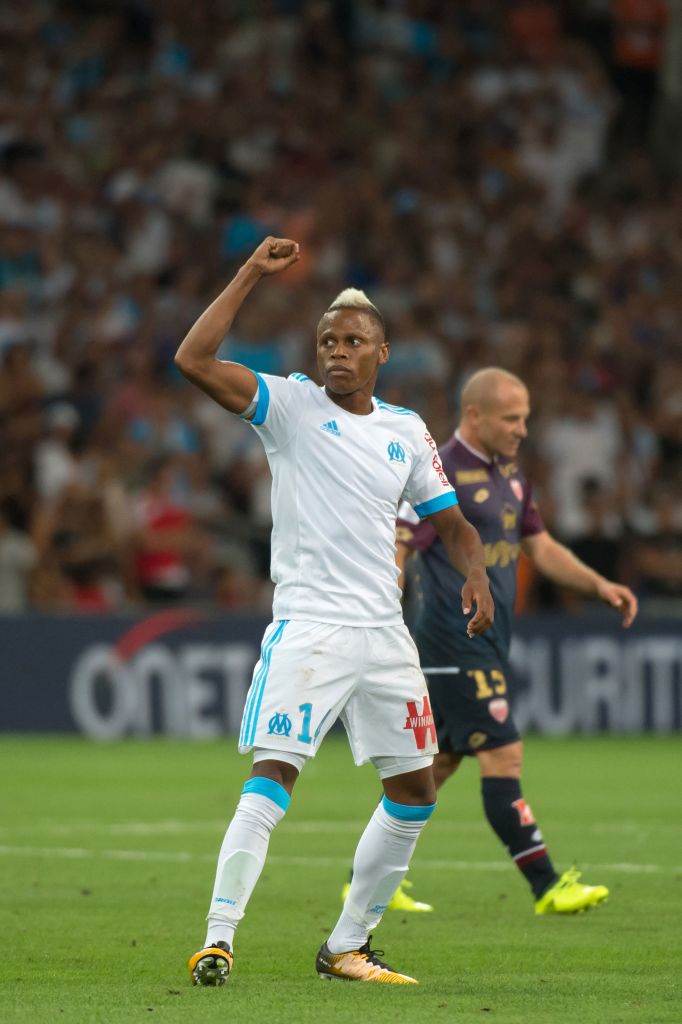 Clinton N'Jie: Has 3 goals in just 144 mins in Ligue 1 this season - more frequently (every 48 mins) than any other player to start a game
https://t.co/AYkbK3brdq
N'Jie's senior debut came with Lyon in 2012. He scored an underwhelming seven goals in 37 appearances during his three years with the club, though, which would have hurt his confidence. At the time, Lyon was a hot-bed of top talent, with both Nabil Fekir and Anthony Martial making a breakthrough at a similar time. The pair have certainly left N'Jie firmly in their rearview mirrors, although there's time for that to change.
When a dream move to a Premier League side came knocking in 2015, he jumped at the chance, although N'Jie couldn't have foreseen what'd happen next. Injuries crippled his stay which led to limited playing time. Simply put, he just wasn't good enough. The striker played eight matches as a substitute for the 2015/16 season at North London and recorded just an assist to his name. Fans were already calling for his head.
Since then, N'Jie has found it difficult to feature in the starting lineup of Marseille since moving back to Ligue 1 in 2016. Andre Villas-Boas now prefers to bring the Cameroonian on as an impact substitute at around the 70-minute mark. Sixteen goals have been scored in 83 appearances. His manager believes more in the likes of Dimitri Payet, Florian Thauvin, Valere Germain and Lucas Ocampos, which is fair enough as they've all been significantly better.
Throughout last season, the Portuguese gaffer utilised a handful of different formations and none could occupy N'Jie in a starting slot. Mario Balotelli gets paired with their top scorer, Thauvin when playing with two centre-forwards. N'Jie continues to sit on the bench.
If things continue this way, his career might be under serious threat of only heading downwards. No team is yet to show concrete interest in him this summer because he has never been given a real opportunity to prove himself. With his brilliant AFCON performances, Villas-Boas could potentially have a rethink.
This man can be named as this summer's biggest bargain with his €3.5million price tag. Moreover, He's still relatively young. In the near future, there's a good chance that N'Jie could kickstart his career, after all, Mohamed Salah was also 25 when he began to make a real name for himself following a move to Liverpool.
With Arsenal keen on signing Wilfried Zaha, Crystal Palace will be searching for a replacement should the deal go through. Returning to the Premier League as a Palace player could be a shrewd move, but only with guarantees that he'll be given a fair crack at the whip. Roy Hodgson loves to seek out a bargain, don't be surprised if this move materialises.
There's no doubt that N'Jie is back on the radar following an excellent summer. Whether his future lies at the Orange Vélodrome or elsewhere remains to be seen, but this lad could be unstoppable if given a fair opportunity.