What does the future hold for Josh King at Everton?
Josh King's Everton opportunities have been limited since his January move from Bournemouth
Josh King claims nine Premier League appearances since signing for Everton on a six-month contract in January for a grand total of 123 minutes on the pitch. The longest outing for the Norwegian to date is 34 minutes against Fulham. Ironiy of ironies, that is the side he rejected to make the move to Goodison Park from Bournemouth.
The decision facing King during the final hours on deadline day was this:
Go to Everton, play a limited amount of football but train for six months with two world class number tens in James Rodriguez and Gylfi Sigurdsson under legendary manager Carlo Ancelotti or
Sign with Fulham in order to play regularly in Scott Parker's more yeoman squad at Craven Cottage, thereby embroiling himself in a desperate relegation scrap.
The 29-year-old opted for Door #1 and is yet to register a goal or assist.
King prefers a central role in the attack but has been asked to play on the flanks for the totality of his 123 minutes for the Great and All-Powerful Eyebrow. Ancelotti deployed King on the wing even when first-choice striker Dominic Calvert-Lewin was injured. The three-time Champions League winner seems to think Calvert-Lewin is his only proper nine although Richarlison also featured in front of goal under previous bosses. Instead, James and Sigurdsson are adopting false-nine roles.
The former Cherry must be asking himself what he can do to get a chance in the team. The manager is clearly unimpressed with what he has seen in training and during King's limited appearances thus far.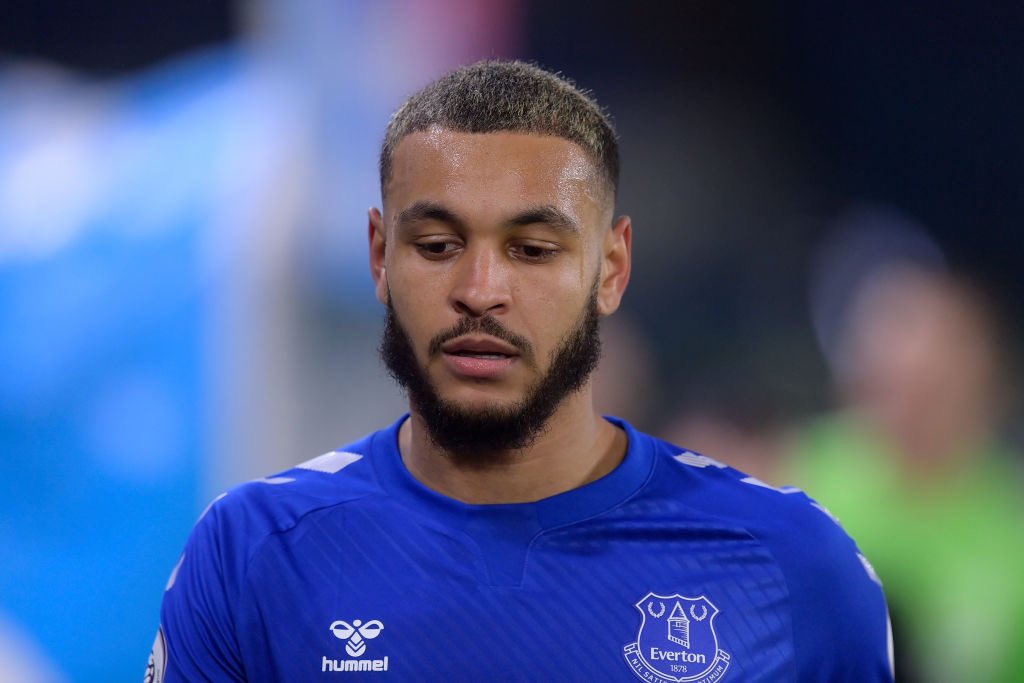 🗞Everton are set to let Forward, Josh King leave the club this summer and not offer him a long term deal with Everton wanting to pursue alternative forward targets this summer
(Source - Football Insider)
https://t.co/iSLgE1eTLi
In his half-hour plus against the Cottagers, King touched the ball five times and completed just one pass. Admittedly asked to play out of position, King often appeares off the pace. Perhaps Ancelotti isn't underestimating his new signing. The Scandinavian played the full 90 only four times under Eddie Howe in his final campaign at Dean Court before journeying north to Merseyside. A recurring thigh problem and back injury stunted his campaign but the former Bayern, Milan and Real Madrid gaffer may believe he hasn't fully recovered.
In King's final Premier League season with the Cherries last term, his 26 appearances yielded ten goal contributions, three of those coming against Everton. Six goals and four assists for a forward in the Premier League is a modest return. Factor in an absence of Championship goals or assists and it's difficult to ease the minds of Everton fans scratching their heads as they ponder why their club chased after a striker who wasn't even cutting it in the league below. Still, after allowing Cenk Tosun to depart on loan to Besiktas while Moise Kean was on a temporary duty with Paris Saint-Germain, the Toffees needed back-up at the top end of the pitch. King was seemingly a last-minute chance they were willing to take. That said, the extent of Ancelotti's involvement in the decision is certainly up for debate.
Rumours of a summer move to Galatasaray began circulating recently. With King's Everton contract set to run out in July, not many Evertonians will shed a tear at his departure based on the clear albeit limited evidence they've seen. With a full pre-season under Ancelotti, they might discover a rejuvenated player in King but that doesn't appear likely given his treatment to date under the Italian.