What does the future hold for Kepa Arrizabalaga following Chelsea's move for Edouard Mendy?
What does the future hold for the most expensive goalkeeper in the world now that Edouard Mendy has arrived?
Background Image Via: Geograph/Richard Humphrey. CC BY-SA 2.0.
How to solve a problem like Kepa Arrizabalaga? Well, in typical Chelsea fashion, you go out there and sign another shot-stopper of course!
Edouard Mendy is Frank Lampard's new flavour of the month, joining from Rennes in a deal thought to be worth around £22million. No doubt the Chelsea faithful cannot wait to see their new man in action, though they'll have to wait a little longer, with Kepa set to keep his place in goal for the game against West Bromwich Albion.
It's looking likely then, that Kepa's time at Stamford Bridge is coming to an end. After a topsy-turvy couple of years in London, the Basque, who is still the world's most expensive goalkeeper I may add, could be on the move pretty soon. But what are his options?
No doubt Kepa will sit down with Lampard in the coming days to discuss where he sits in the pecking order, though I'm pretty certain he isn't going to like the response he'll receive from his English manager. After all, why else would Chelsea splash the cash on someone new to play in between the sticks? You get the impression that confidence in Kepa, from both fans and the Chelsea coaches, has completely dwindled.
With time running out in this summer transfer window, Roman Abramovich may find it difficult to move Kepa on, particularly when they'll be looking to recoup as much of the £71.5m fee as possible. With COVID-19 still wreaking havoc, it may well be best to keep ahold of the 25-year-old for another year, then reassess next summer when they'll undoubtedly be more money floating around.
Without taking Kepa's thoughts into account, the logical option seems like a loan move away. However, we all know how resilient Kepa is after *that* incident where he flat-out refused to be substituted in the Carabao Cup final. He'd have the last laugh on that day. This time I think he'll come out on the wrong end of proceedings...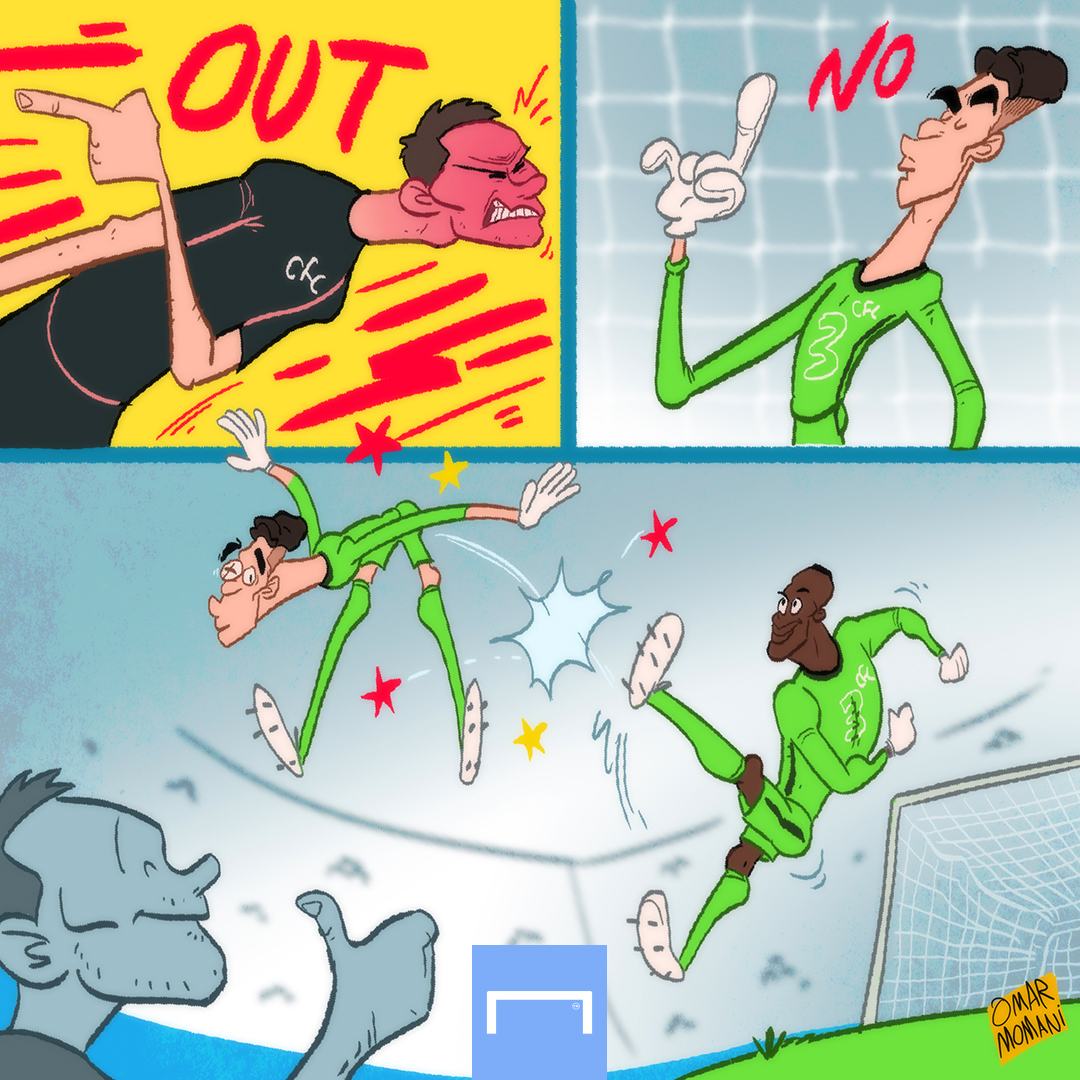 Getting Kepa off the pitch isn't always easy 🙈
But Edouard Mendy might be the man to do it for Chelsea 👀
https://t.co/CcLtwpa0VB
For the upcoming campaign, Chelsea may well want to keep Kepa around anyway. After all, who knows how Mendy will fare? Moving from Ligue 1 to the Premier League is a drastic change and having Kepa to back him up may not be the worst idea. It all comes down to whether the man from the Basque country can handle sitting on the bench. I don't think that's in his DNA, hence why he'll push for a move.
Kepa back to his homeland?
I don't doubt that he'll attract ample interest from La Liga clubs. Indeed, signing Kepa would be a risk, but on a loan deal, where Chelsea will probably still be paying a large chunk of his wages, surely it's worth the gamble?
Athletic Club will likely show an interest, while sides like Celta Vigo, Getafe and high-flying Granada could certainly use the goalkeeping-upgrade as they look to kick on and push themselves up the Spanish footballing-pyramid.
Kepa is comfortable in La Liga, after all, it's where he made his name. Moving to any other country would be viewed as a gamble, whereas in Spain, he's the best chance at rediscovering form.
Remain in the Premier League?
Everton could certainly do worse than Kepa for a year, while I wouldn't bet against Leeds United trying to make a move for him either. Again, it'd be a risk-free signing for the buying club, while Chelsea would see his value rise if the 25-year-old could string together an impressive run of performances.
Stick it out at Chelsea
This is what I think will happen as Chelsea hold all the cards. Let's be honest, Kepa has made mistakes but he's miles better than Willy Caballero. What happens if Mendy struggles or picks up an injury? Kepa isn't the worst back-up in the world to have. Who knows, he may well want to go head-to-head with Mendy and battle it out for that starting job...