What does the future hold for Arsenal attacker Mesut Ozil?
Unai Emery named Mesut Ozil among his five captains but doesn't play the German.
Background photo: Ronnie Macdonald, CC BY 2.0
Since the start of the new term, Mesut Ozil has only started just one Premier League game while also only featuring in one Carabao Cup match. Despite Unai Emery making the German one of his five captains at The Emirates, the signs are all pointing to an exit from North London sooner rather than later.
You get the impression that his days with Arsenal are numbered and at this stage, it's a genuine question whether he'll start another Premier League match for The Gunners before he departs. It's a topic that Emery has actively tried to avoid but judging by his response, the overriding feeling is one that suggests Ozil won't be getting his chance anytime soon.
With that in mind, it's time to try and work out what the future holds for the now 30-year-old Ozil. Let's be honest, the German isn't a #10 who fits in with what Emery is trying to achieve. The former Sevilla manager expects more than just chance creation. He likes the attacking midfielder in his team to work hard and put in graft on both sides of the ball. Uruguayan Lucas Torreira can definitely attest to that. Instead, Emery looks for his attacking exploits to come from the wide positions, most notably those talented flying full-backs within that Arsenal squad.
At this stage in his career, Ozil still wants to play high-level, competitive football. That's probably why he didn't push hard for a move away from Arsenal over the summer. With that in mind, you'd imagine a move to another club within the top five European leagues is what he's vying for. Immediately, though, I think staying in England could already be off the cards. You look at the elite Premier League sides, not many plays a formation that involves an attacking midfielder and even fewer teams will be actively looking to sign an out-and-out #10 at this point in time.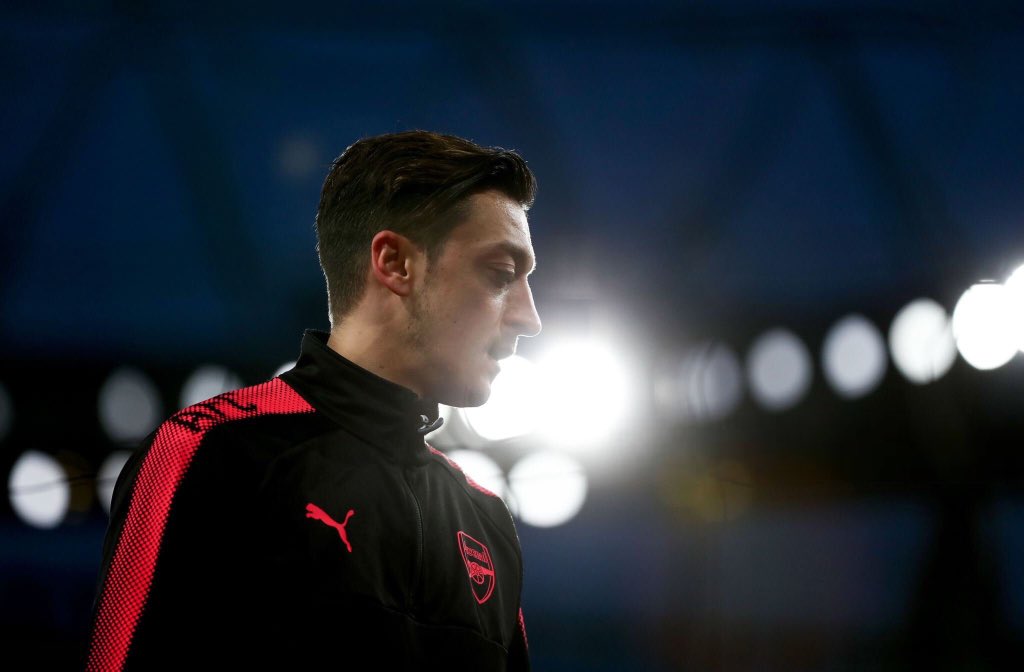 Mesut Özil provided 253 career assists by the time he was 30 years old, more than anyone else in the history of football at the same age.
King of assists.
https://t.co/lL0MZv6AE6
If Ozil wants to keep his bumper pay packet, there's only one club in Germany who could afford his hefty weekly wage; Bayern Munich. His history with the club, suggests that there's nothing that could happen which would make the two parties come together right now. Plus, let's not forget the quality the Bavarian's have in Ozil's position...
Here comes the genuine possibilities for Ozil. A Real Madrid return could be an option. Los Blancos is a team struggling to discover their identity and would you put it past Florentino Perez to bring back a player whom he signed from Werder Bremen back in 2010? Luka Modric is looking every bit his age while who knows what's happening with James Rodriguez. Ozil could potentially split time with the Croat Modric - forming a dynamic duo who could potentially prolong each other's careers.
Another likely destination is France. Again, there's only one realistic option; Paris Saint-Germain. This is a move that could potentially boost his pay-packet further, while trophies in abundance are almost guaranteed. However, there's tough competition for a place in the starting line-up on a regular basis. Again, though, that could benefit his career in the long-term.
Finally, Ozil could look at the Serie A. The Italian top flight is actually an underrated league at the moment, though many former Premier League hot-shots have turned Serie A into their new home. Inter Milan could be the perfect landing spot, while Antonio Conte would be getting a player who could greatly boost their quest to win the title - assuming he'd be available to join in January.
There are other options out there, including a move to Turkey or even the MLS, but the chances of either happening in January is unlikely, while certainly looking less lucrative...
Where does Ozil end up? Well, he'll have plenty of options, that's for sure.