What happened to Ryan Sessegnon?
Background photo: Sammy222fulham, CC-BY-CC0
Ryan Sessegnon was the best player to come out of the Championship last season. His age made his consistent performances more amazing. There were calls in some quarters for the youngster to be included in England's World Cup squad. Those calls would seem outrageous today.
Fulham enjoyed a remarkable run in the 2017/18 Championship campaign, winning 25 games and scoring 79 goals to finish third. They defended their position in the promotion playoffs to earn a season in the hell of the top flight. Sessegnon was key to that success but has suffered in the worst circle of Premier League hell. The young Englishman scored the most goals and provided the most assists for Fulham but has spent most of his time this season on the bench.
One could easily envisage Sessegnon coming into the Premier League and pulling some weight. Instead, the reigning Championship Player of the Year can't establish a regular place in the Fulham first team.
No one needs to be reminded how much Fulham has suffered this term. It will take a miracle if for the cottagers to avoid relegation. Sessegnon has shown flashes of brilliance on occasion. You can be forgiven for not remembering them. They came few and far between in a forgettable campaign. The 18-year-old has scored twice and laid on five. Those numbers are normally encouraging for an 18-year-old fullback. In light of his 2017/18 heroics, they disappoint.
Three factors led to Sessegnon's slow pace.
Fulham's form
Can a player be in better form than his team? There's a limit to how brilliantly a player can shine in a struggling team. Eden Hazard managed a miserly four League goals in the 2015-16 Premier League campaign. That was the season Manchester United ignored when hiring Jose Mourinho. With the Portuguese sacked in December in what is fast becoming a tradition to rival Christmas, Chelsea went on to finish tenth.
Second from bottom, Fulham are Championship bound. They've won just five of their 29 League outings. They've conceded more goals (65) than any team in England's top four Divisions. Fulham isn't just among the worst teams in the Premier League, they're making Sunderland look like Manchester City.
Fulham's form is disastrous. Clearly, it's choking out Sessegnon.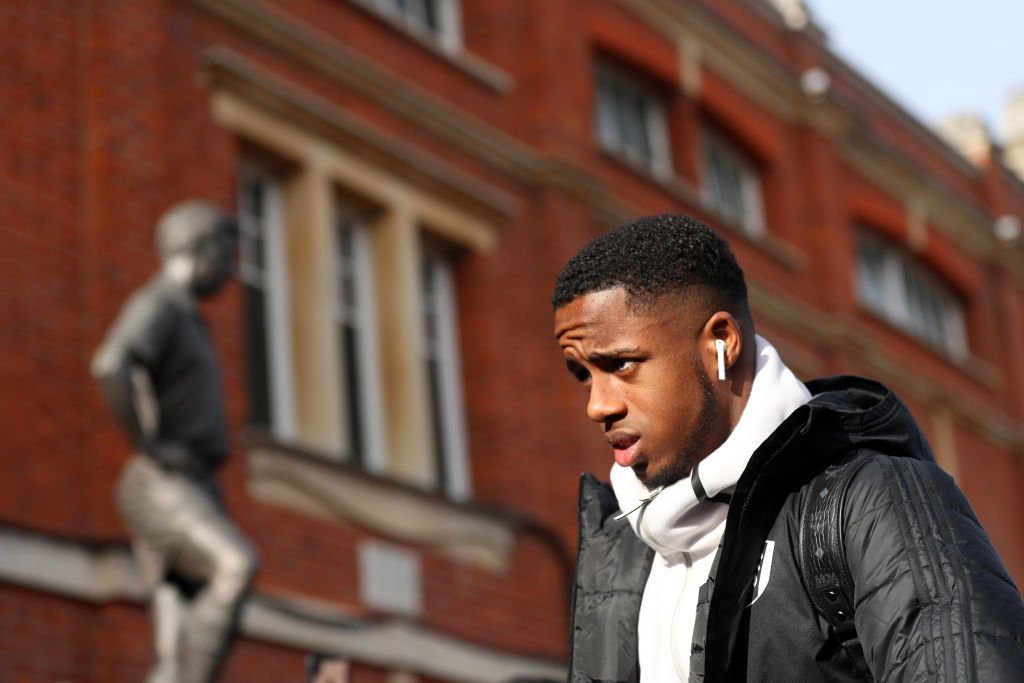 Ryan Sessegnon has not played more than 45 minutes in a single game for Fulham since 1st January.
He makes just his fourth start of 2019 against Chelsea today.
No Fulham player has more than the 18-year-old's five league assists this season.
https://t.co/bJsB9AOAjV
Playing time
Bad form always leads to rationed minutes unless you're Antonio Valencia playing for Jose Mourinho. In 2017/18, Sessegnon started 48 league games for Fulham. With his immense talent and the breathtaking form Fulham showed, his 16 goals and eight assists shouldn't have been the surprise they were. Sessegnon was simply repaying the faith invested in him by the manager.
Things turned sour for the star this campaign. Slavisa Jokanovic made an unexpected tweak in the Cottager's set-up. Joe Bryan was preferred at left-back. Andre Schurrle's form and experience left no room further up the pitch. Claudio Ranieri came in with a mandate for change. He left that dynamic unsullied.
The League
The Championship is a highly competitive professional competition that simply cannot be compared to the Premier League. Sessegnon thrived in the former. The Premier League has been madness. As in one step beyond.
Did fans and pundits expect too much? Sessegnon turns 19 in May. He bagged a couple of goals and, despite riding the bench, is Fulham's assist leader. Yet we think he should have done better in a league notorious for shutting out young English talent.
Ryan Sessegnon is a brilliant player with immense ability. Perhaps the next Gareth Bale. However, the pace of his development slowed when his club ran into a brick wall.
Does he go back to the Championship to try again? Does he venture abroad like Jadon Sancho and Brahim Diaz? Or might a bigger Premier League club be interested in kick-starting his young career? If you could give him a birthday present, which would it be?