What is behind Paulo Dybala's resurgence at Juventus?
The Argentine played hero in the Champions League this week.
If you're Paulo Dybala, playing and scoring regularly should come naturally to you. Problem is, you're more like a well in a desert, and a temporal draught can prove devastating, not just for you but for everyone depending on you.
Considering the experience and titles he's plundered in a professional career that's spanned nearly a decade, Dybala already seems too old to be just 25. Although he looks every bit that age or perhaps even younger. The starry-eyed petite footballer from Cordoba has risen to the highest echelon of the game. However, the last 12 months has seen his career stall remarkably.
For most top players plying their trade in Europe's big five leagues, the numbers posted by Dybala in 2018/19 would suffice for a good year. The Argentine struck ten times in all competitions (five in Serie A and the Champions League). He topped off the season by bagging the league title with Juventus.
But there was a considerable drop in Dybala's numbers coming from the previous season (2017/18). He played a little less and scored even fewer. The Argentine appeared 46 times in all competitions for Juve in 2017/18. Doing so, he notched a personal record 22 Serie A goals and provided five assists. Although he found the net fewer times in the Champions League, his haul of 26 goals and seven assists proved he deserved the moniker – La Joya (The Jewel).
You can see why Dybala's stuttering performances in 2018/19 was bewildering. Something seemed not to sit right with the player.
Dybala's poor form wasn't due to treatment table woes. The only serious injury worry for him came towards the end of the last campaign – a foot problem which kept him out for nearly a month. The problem wasn't the gaffer either. Max Allegri didn't change things besides carving out space for Cristiano Ronaldo on the left. Actually, Dybala was expected to strike a stellar partnership with the Portuguese. That didn't materialise.
Juventus lost so much confidence in Dybala, the Old Lady was ready to cash in on The Jewel during the last transfer window. They even sought frantically for his replacement, crowding their midfield and welcoming back Gonzalo Higuain from his torrid loan spells in Milan and London.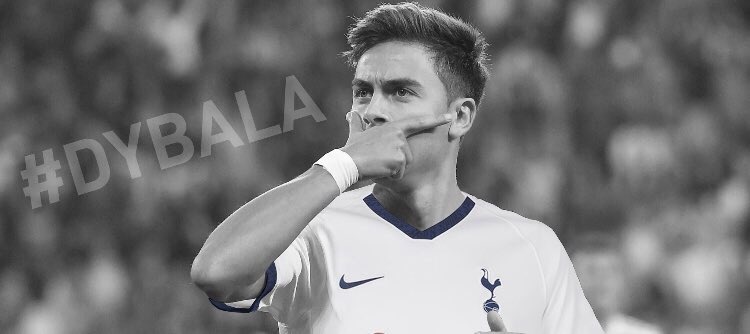 [@DExpress_Sport] | Tottenham Hotspur are now confident they will be able to resolve wage, image rights and commission problems for forward Paulo Dybala who is being frozen out of Maurizio Sarri's plans.
Spurs boss Mauricio Pochettino is a huge fan of the Argentine.
#THFC #
COYS
https://t.co/Nr0bmhRrwn
Manchester United and Spurs came pretty close to taking Dybala off Juventus' hands but ultimately didn't cough up the cash. Failure to leave Turin presented a worrying prospect for the misfiring forward. It didn't look like he'd get enough playing time in Juve's oversized attack.
Worry turned to fear for Dybala when Maurizio Sarri dropped him for the two of the Bianconeri's first three games of the new season.
Albeit, we've come to discover how Sarri's football suits Dybala's style or vice versa. The former Palermo playmaker is 5'10'' tall. Players of that stature prefer their football played on the turf. Which is exactly how Sarri likes his team to play.
Apparently, Dybala has profited from the former Chelsea gaffer's football philosophy. He's started all but one of Juve's last five Serie A games. He chose the intense encounter against Inter to open his goal account for the season. In midweek, the forward produced a Man of the Match performance, hitting a brace to help Juventus to a hard-fought 2-1 win over Lokomotiv Moscow in the Champions League.
Juventus faithful are witnessing La 'real' Joya. The one who scores beauties with aplomb. Check his first goal against Lokomotiv once again.
Like Pep Guardiola is to Raheem Sterling, Sarri is the perfect manager to rekindle the floundering embers of Dybala's career.
Whatever the assessment results show at season's end, Paulo Dybala is currently basking in the euphoria of having his image banner hoisted proudly in the Allianz Stadium once again.