What next for Adam Johnson after leaving prison?
Adam Johnson Next Club?
After spending three years in HMP Mooreland, a penal institution, Adam Johnson was released. The ex-England international was sentenced to serve six years for sexually grooming an underage teenager. He served just over three. Johnson's career came crashing down in 2016 in the aftermath of his sentence, but he's now a free man who must find a future.
Career
Born in Sunderland, Johnson displayed a talented left foot at an early age. Noted for his pace, dribbling, and powerful shooting ability, he quickly moved up the ranks. In 2012, the newly monied Manchester City signed him from Middlesbrough. They signed many other talents as well. A small fish in a gigantic pond, Johnson secured a move to hometown club Sunderland. Now flourishing in familiar surroundings, Johnson perhaps became too comfortable, thinking anything was possible, on the pitch and off.
The crime
Playing regularly in the Premier League, featuring multiple times for England, driving a fast car and living in a multi-million-pound mansion; Johnson was living the life. Worshipped by fans old and young, he saw the opportunity to exploit rather than be grateful for his good fortune, especially with the latter.
With a couple of signed jerseys and flattering words, he attempted to lure a 15-year-old girl into a sexual relationship. He later confessed to kissing her. Johnson's partner was pregnant with his daughter at the time. He was discovered, arrested, charged, convicted. Sunderland terminated his contract. A judge sentenced him to six years in prison on one count of sexual activity with a child and another for grooming a child for sexual activity. The court found his actions were "immature" rather than compulsive.
Johnson didn't feel the full weight of that sentence, released early for good behaviour. Public reaction divided. Many were shocked a sexual predator was let back into the public. Others felt his sentence was too harsh for what he admitted and was lengthened to make an example of a famous name. In any event, Johnson must move on with his life.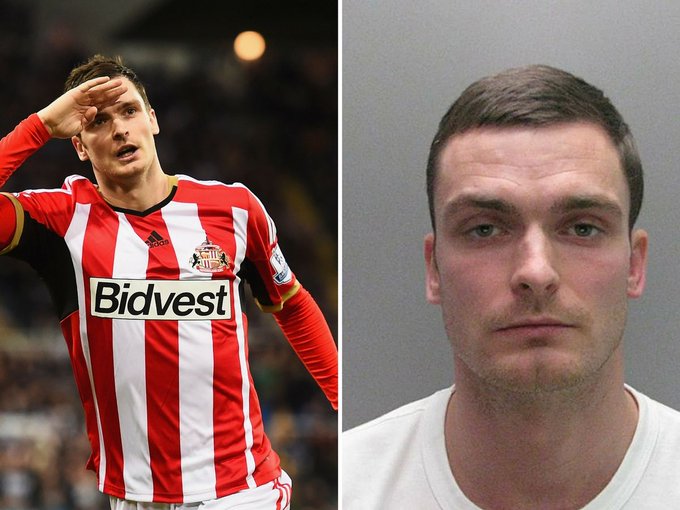 Former Sunderland striker ADAM JOHNSON (31 years) was Sentenced to 6 years in prison for sexual activity with 15 year old fan. Released today after serving of the years . Won EPL with Man City in 2012, . What would be your reaction if your club wants to sign him?
https://t.co/l3bwyUcaE7
What next?
Before his arrest, Johnson earned £60,000-a-week. Incarcerated and jobless for the better part of three years, the 31-year-old has been exposed to the harsher realities of life. His former lifestyle is impossible to maintain. He needs a job.
But who's going to hire an ex-con, especially a convicted child sex offender?
In the aftermath of Johnson's conviction, opportunities to play again disappeared although not many anticipated his early release. Johnson lives and breathes the game; it's what he's been doing since he was a kid. What else does he know? Although his situation differs from others in that it's entirely a bed of his own making, he is suddenly another footballer who needs the game more than it needs him.
Johnson wears a stain that simply cannot be apologized away. If he doesn't, he ought to know it. Clubs in England will be mauled alive if they touch him. The outrage would destroy any club's image. Then Sunderland manager, Sam Allardyce was heavily criticised for selecting Johnson as the prosecution wore on.
Outside England, Johnson's story is notorious. European clubs won't have anything to do with him either. He might further his playing career outside Europe, perhaps in Asia. He's far from fit, though, and would be a tough sell on ability alone. As much as the thought of leaving a ruined life behind might appeal to him, there are ties he may not wish to break. He does have a daughter.
Reports say Johnson is considering becoming an agent rather than furthering his playing career. There is some sense in the idea if he can meet all the requirements to be licensed. From there, it would be a question of landing clients despite his infamous past. Big Sam gave him the benefit of the doubt before he was found guilty. Perhaps someone else might if he can demonstrate remorse and maturity.
His first clients must be established players, however. Parents will be reluctant to trust him with their teenager's career. The Crown considers his debt to society paid. Society itself will exact further payment.