What next for Andy Carroll, Samir Nasri & Adrian after West Ham?
West Ham is seriously committed to clearing the deadwood prior to the 2019/20 campaign. The massive cleanup will see guys like Andy Carroll, Samir Nasri and Adrian forge a new future away from the London stadium when their contracts run out on June 30th. Although these players' average age is 31, none is considering hanging the boots up just yet. The question is, where do the trio go from East London?
Manuel Pellegrini has the immense task of getting West Ham into Europe next season. It means he can cut loose the names on the playing roster who exhibit lethargy as a result of age or proneness to injury.
The purge has caught up with two guys who once featured for the biggest clubs in the Premier League and a goalkeeper whose career never really found wings.
Carroll to the Championship
Liverpool paid £35million to sign Andy Carroll from Newcastle back in 2011. Desperate for a big centre-forward, they spent that money in the January transfer window. But the Reds lived to regret signing the English version of Alvaro Morata.
All Carroll could offer Liverpool was 11 goals and a half-century of appearances. The Reds smartly cut their losses by shipping the now 30-year-old to West Ham in 2012 [loan]; selling him outright for as much as £15million the following year.
Since signing that six-year contract in 2013, Carroll never scored double figures in a campaign for the Hammers; nine being the most goals he's managed in a season [2015/16] for West Ham.
Interestingly, Carroll's most prolific campaign came when he struck 19 times for Newcastle United in 2009/10. The Magpies were then competing in the Championship. That's exactly where Caroll needs to go to find himself. As for the Premier League, there's very little Carroll can do for a club in this division.
A host of Championship clubs would gladly sign Carroll. West Brom, Middlesbrough and Derby County can mount a promotion challenge with his help.
Ligue 1 welcomes Nasri?
Samir Nasri once seemed the most talented 25-year-old Frenchman around. He had more shine than the famed Antoine Griezmann. However, a string of bad decisions, compounded by injuries, has cut the former Gunner to size.
Since leaving Manchester City in 2016, Nasri's career has hit the whirlwind and plummeted. Not even West Ham could provide some serenity when he again touched base in the Premier League with the London side.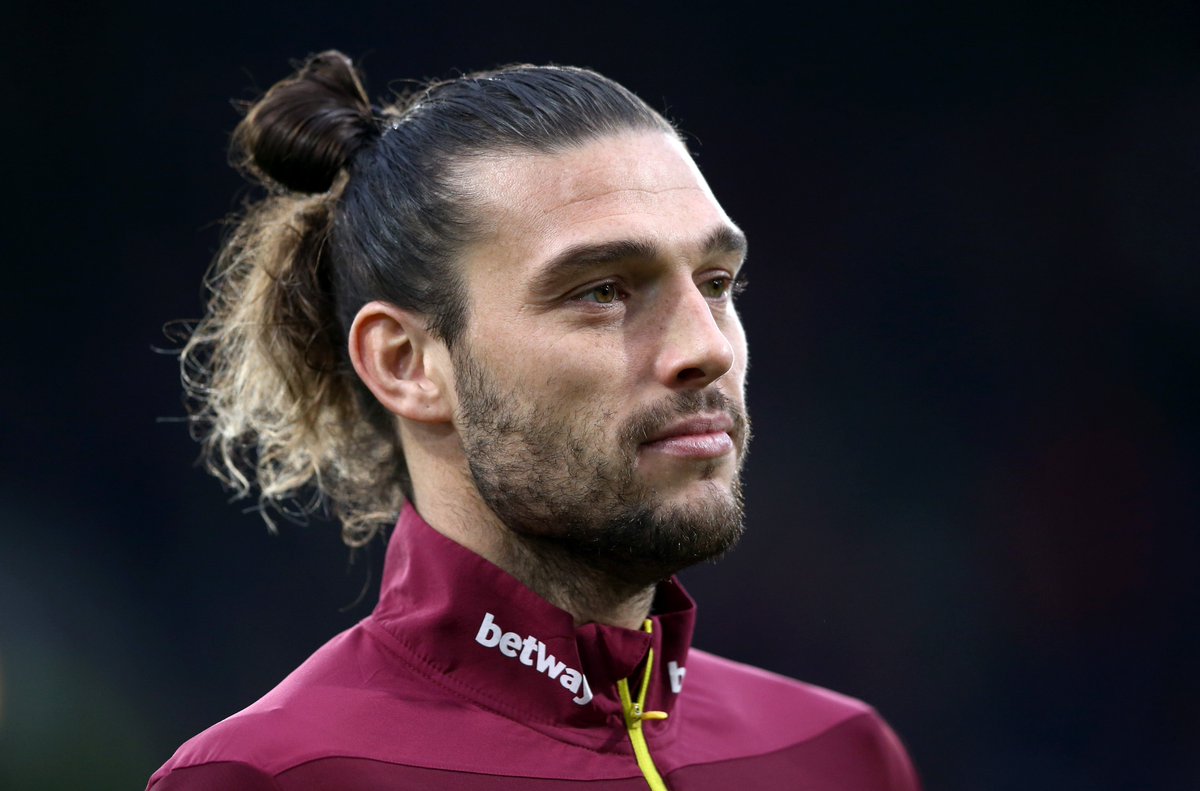 West Ham have announced that Andy Carroll, Samir Nasri and Adrian will all be released by the club this summer 👋
Any takers? 🤔
https://t.co/C51cag5XtM
Nasri played five league games for the Irons, missing a plethora of matches due to fitness problems. That was anticipated from a player who was prevented from playing for nearly a year following a doping ban.
Nasri must now find his feet. That's unlikely to happen in England. A return to France will do his career a world of good.
The former Sevilla midfielder who'll be 32 in June started his career in his homeland. He blossomed with Olympique Marseille before joining Arsenal in 2008. It's likely The Olympians would welcome him back. If they don't, some other Ligue 1 club will.
La Liga return for Adrian
The career span of goalkeepers usually surpasses that of outfield players. But a goalie could so easily spend a full season on the bench if he falls one step behind in the pecking order. Outfield players rarely suffer such fate unless you're Chelsea's Danny Drinkwater.
Adrian played a fine season in La Liga before joining West Ham in 2013. He was instrumental in Real Betis' qualifying for the 2013/14 Europa League. His move to the Premier League prevented him from making his European debut.
Cheerfully for Adrian, he never really suffered the second-choice keeper curse in London. Mostly until 2018/19 when he fell behind Lukasz Fabianski. It limited him to a miserly five appearances during the campaign. Even that he can be thankful for.
After nearly six years of loyal service to West Ham, Adrian isn't the player he was half a decade ago. His best bet would be to head back to La Liga. Still, it's difficult seeing Adrian becoming the first choice at any top-tier club next season.