What next for Claudio Ranieri after leaving Fulham?
The Tinkerman must shop his wares again.
Background photo: Sammy222fulham, CC by 0
Claudio Ranieri is out of a job again. The Italian has been in and out of various managerial jobs since 1986, rarely seeming to catch a break. He set the table for Chelsea and was sacked less than a full season after delivering the Premier League title to Leicester. Fulham showed him the door after a string of poor results. The journeyman is on the move again and it can only be interesting to see where he lands next.
The one similarity between managing a top club and a side battling relegation is that the boss must deliver. Slavisa Jokanovic can attest. Last season, Fulham played some of the best football seen in the Championship. With some bit of luck, they won promotion to the Premier League before losing all that mojo. Jokanovic couldn't deliver at the highest level. Married to his positive philosophy, he refused to take the low road. Seven consecutive defeats left them anchoring the table. Owner Shad Khan had little choice but to tell his manager to hit the road.
Three months after celebrating their Premier League return, the Cottagers lost patience again, appointing their fifth head man in five years. Ranieri was hailed as the "risk-free" choice. This after the club was turned down by Leonardo Jardim, Andre-Villas Boas and Arsene Wenger.
Barely halfway through the season, most people labelled Fulham's situation unsalvageable. Ranieri should've known. Perhaps he simply couldn't resist the lure of managing one more time in the Premier League. Perhaps he thought he could do a Rafa Benitez Newcastle job, sticking around after the club was relegated, bring them right back up and build a squad that could stay in the top flight.
Instead, Fulham gave him the same amount of time they gave his predecessor: three months. Jokanovic's problems trailed his 67-year-old successor. Fulham continued to play poor football and ship goals recklessly. Their 2.25 goals conceded per game is the worst in England's first three Divisions. Under Ranieri, Fulham could only manage three wins in 17 games. The free fall continued.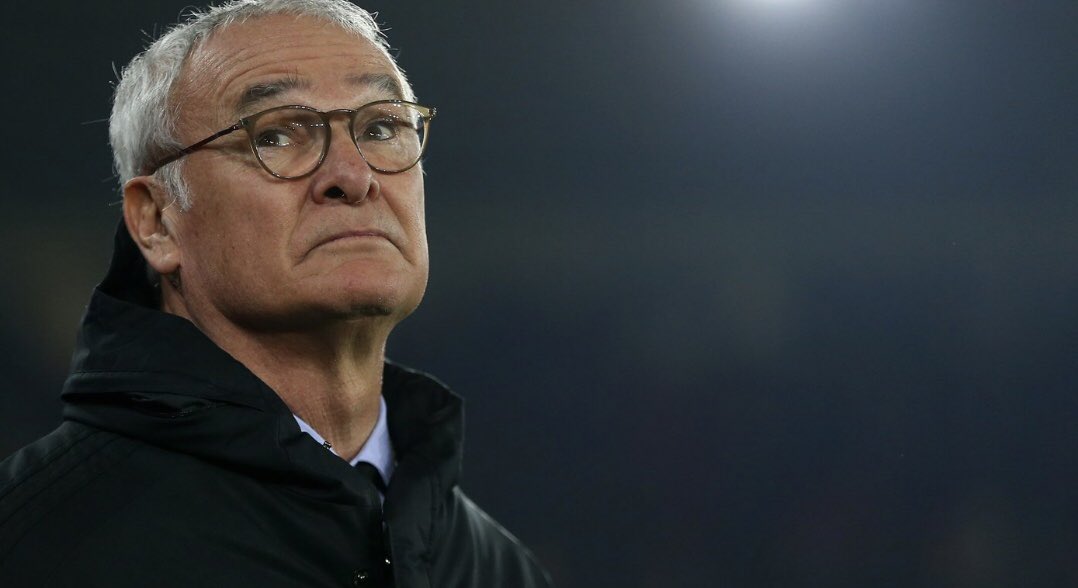 Claudio Ranieri is reportedly set for the sack today - after only joining #
FFC
in November!
As manager Fulham have:
👍Won 3
👉Drawn 3
👎Lost 11
👀Points 12
⚽️Goals scored 16
🥅Goals conceded 34
So much for a 'risk free' appointment
https://t.co/hZB86Iqijb
Tinkerman couldn't work another Premier League miracle. King Claudio must find a new throne again. He's left with three options.
Return to Italy
Ranieri's reputation in the Premier League took a second hit. Many think his achievement at Leicester was a fluke. Since he left Chelsea in 2004, Ranieri has been unable to hold down a job more than two years. He's managed 10 clubs since.
Ranieri cut his teeth in management in his homeland three decades ago. He's managed every top Serie A club, Juventus, Roma, Napol, Fiorentina, but he's not coached a Serie A team since leaving Inter in 2012.
Carlo Ancelotti went back. It's time Ranieri returns as well. It makes more sense than battling for scraps with struggling foreign teams like Nantes and Fulham.
Celtic
Ranieri has coached in four of Europe's top five leagues, the Bundesliga the lone holdout. With his vast experience, he won't be short of job offers at season's end. He hasn't managed in Scotland but Glasgow ought to be glad to have him.
Celtic recently lost their manager to Leicester City. Former Hoops boss Neil Lennon signed with the Bhoys again to complete the campaign. A fiery manager, he left Hibernian after a row with other club personnel. He's had countless feuds with match officials. The Hoops might not want to ride out his temper tantrums again. Ranieri is an easy-going, cheerful character who charms reporters and gives referees every reason to give his side the benefit of the doubt on tough calls.
Retire
Sir Alex Ferguson was in football management for about three decades before retiring. In that time he'd won 38 trophies. Although it's unfair to compare Ferguson with any manager today, Ranieri has spent nearly as much time in the game as Fergie. There's nothing wrong with considering retirement. Then again, Roy Hodgson is a better comparison and continues to work at 71. It's all in how you feel.
If he can find the right club, one that will back him and show patience, Claudio might still have something to give. Of course, he's had little luck picking his employers. At some point, you'd think he'll tire of packing up and looking for a new gig every year or two. A man can feel a little fatigued when his replacement is a player he managed nearly two decades ago.