What next for Eritrea after historic cup campaign?
Eritrea have faced more setbacks than most, but they're slowly overcoming their disadvantages
When one thinks of African international football, it's unlikely that Eritrea would be the first name on the list. The war-torn state is better known for its perpetual instability than its footballing prowess.
But this year's edition of the CEFAFA Cup, a tournament for East Africa, featured Eritrea facing off against Uganda. While the Red Sea Camels failed to clinch the silverware, going down 3-0 to their slightly more stable opponents, it represented a turning point for Eritrea.
While finishing second in a minor international tournament would hardly count for anything in the minds of fans, things are different for Eritrea. Fans across the world insist that football and politics should be separate, but here it cannot be so; the nation's endless cycles of chaos has seeped through into the national team. This is a squad that has experienced multiple mass defections. Players subject to indefinite periods of compulsory military service and a raft of other human rights abuses often don't feel like leaving once they find themselves playing in a tournament in a less restrictive country. Though they are forced to pay a large deposit to their government before travelling, many find that the £5,600 fee is a price worth paying for freedom.
These defections have been such a regular occurrence in recent years, they've happened more often that Liverpool wasting a huge points advantage to lose out on the Premier League title. It has even happened in this same country and tournament. 2012's CEFAFA Cup was also held in Uganda, where 15 players and the team doctor vanished without a trace before claiming asylum the following year. More recently, five members of Eritrea's under 20 squad defected following October's youth edition of the tournament.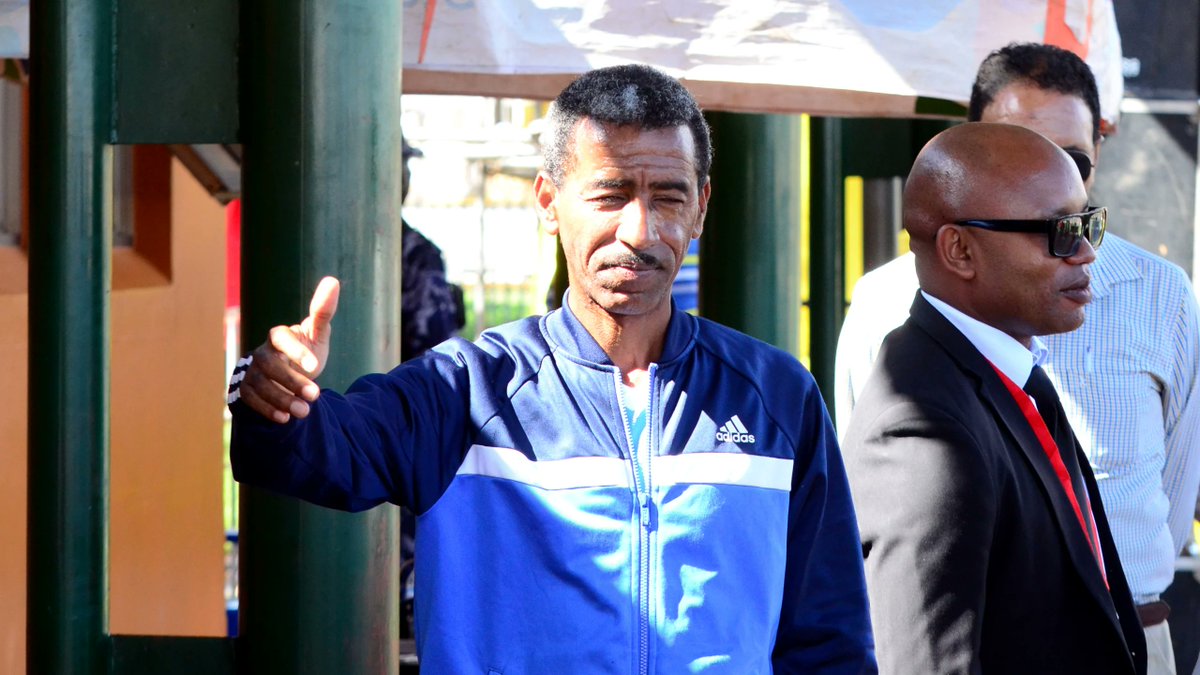 "Eritrea football is growing and this is just a step in the right direction. I can promise you that there is more to come. We are working harder." Head coach of Red Sea Camels Alemseged Efrem
https://t.co/51kQwOpaRf
The difficulties of running a national team under such circumstances have been plain to see. From 1994 to the most recent campaign, Eritrea lost 35 and drawn two Overcoming those obstacles is another matter, but Eritrea have improved in recent years thank to opening themselves up to recruiting eligible players from outside the country. Having scoured the football landscape, eyeing up players from the English non-league scene, to top-flight leagues in Europe and Asia. But the successful squad at the Uganda tournament was mostly comprised of veterans of the under 20s side that had visited the country earlier in the year. Perhaps they could have gone all the way in this tournament if those youngsters hadn't defected.
Still, coach Alemseged Efrem seems to be getting the best out of his team, and his focus on youth players can only be a good thing. Countries like Eritrea, closed off from the world and struggling with social and financial difficulties, are often bursting with talent, unable to properly develop and show off their skills. The national team is one of the few outlets for these players and Efrem should be praised for his open attitude to youth.
In the end, Eritrea's national team will never experience consistent success until the country they represent makes further progress. It is only the small steps already taken that have allowed the team to reach the final of the CEFAFA Cup. But no matter how successful they are on the football pitch, players will always be inclined to seek asylum elsewhere if only exploitation and misery await them at home. With all the will in the world, endless defections do not make for a good football team.