What next for Real Madrid after shameful Champions League exit?
Real Madrid will end the season without a trophy.
After three years living in a dreamy stratosphere, Real Madrid crashed to reality this week. It wasn't the perfect landing Yuri Gagarin experienced in 1961 either. Los Blancos were humiliated on arrival. A carefully curated mythology came apart at the seams. What's next?
When Ajax's name came out of the little plastic ball during the Champions League draw last December, there was a tingle of excitement in the Real Madrid camp. Despite being the Sons of the Gods, the Dutch club looked entirely mortal.
Ajax's rich history didn't carry over into the new millennium. Despite a Europa League final two years ago, they are no longer a continental force. domestically, they've been second best or worse for the past four campaigns and trail PSV Eindhoven this term. The Lancers haven't come close to the final eight since crashing out to AC Milan in 2004. This appeared the dream tie for Real. It turned out to be a nightmare.
Expecting a whitewash after escaping the first leg in Amsterdam with a 2-1 lead, captain Sergio Ramos intentionally drew a booking late in the match to trigger a suspension for the second so that he could play the quarterfinals on a clean slate.
Busted by UEFA and assessed a further suspension, he could only watch as the reigning champions were played off the Santiago Bernabeu pitch, losing 4-1, 5-3 on aggregate. A cheaply integrated Ajax squad were everything Florentino Perez's millions couldn't buy: young, energetic and brilliant. On a terrible night, Lucas Vazquez and Vinicius Junior left injured. Gareth Bale was a passenger by the end after turning his ankle. Nacho joined the wake, sent off in injury time for a stamp. Dani Carvajal was understandably emotional.
" I've never felt as sick as this. I don't know how to explain it. In one week, everything has gone, and all of it after matches at home. It is clear the season is over."
Two El Clasico defeats. Unceremonious evictions from two cup competitions. Twelve points off Barcelona's pace in La Liga. The season could very well be over. Rather than sulking and going through the emotions, however, they must pick themselves up and focus on the next chapter. If they don't, a host of new characters will be written in rather than just the anticipated few.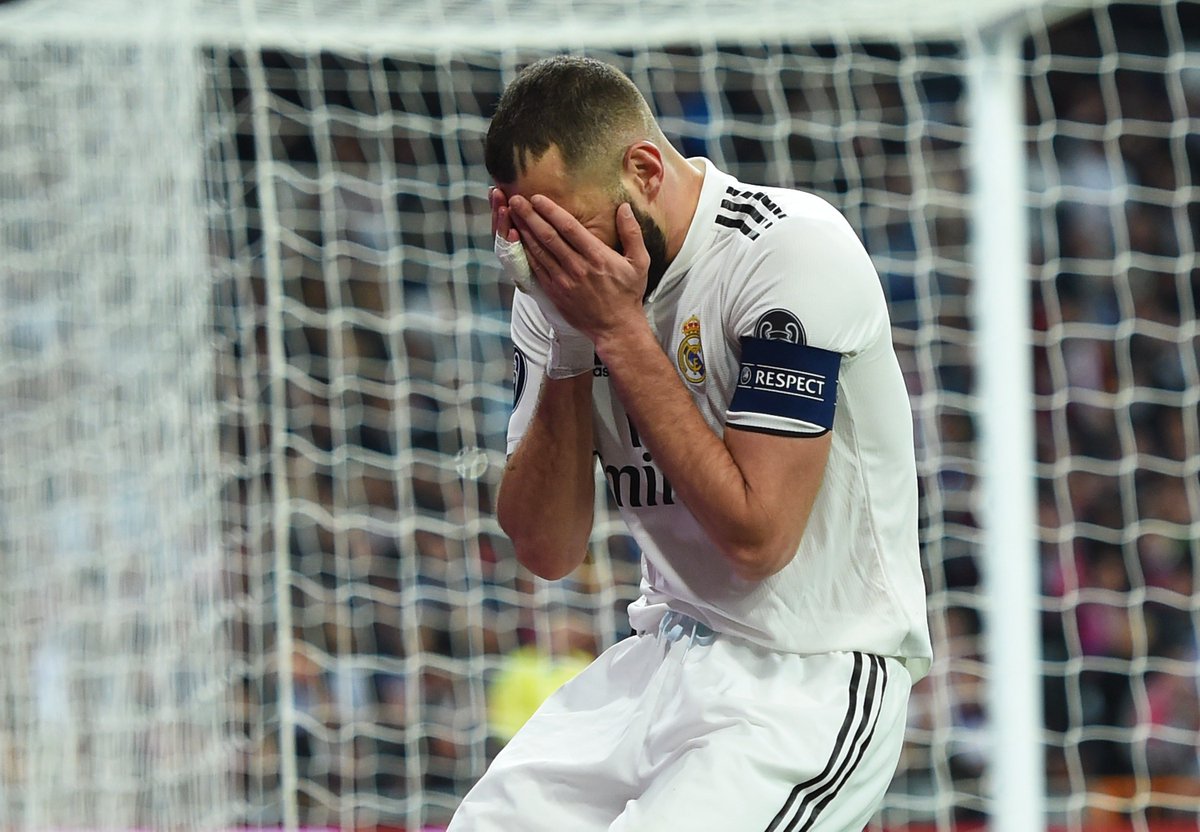 3 - Real Madrid have lost each of their last two home UCL games by a 3 goal margin (0-3 v CSKA Moscow & 1-4 v Ajax) -they'd never previously lost by that margin at home in the competition. Crisis.
https://t.co/XHoiWDO7of
Florentino Perez must leave
Perez is under serious fire. The loudmouth businessman set the flames himself. His parsimony and poor planning paved the way for Zinedine Zidane and Cristiano Ronaldo's departures without proper replacements.
"Florentino, resign!" angry Real supporters chanted after Tuesday night's humiliating Champions League last-16 exit. As it stands, the banker holds the office until the next socio election in 2021. That gives him time to right the ship but the pressure will be immense for him to allow someone else to take the helm.
In 2006, Perez stepped aside in similar fashion. Los Blancos were dumped out of the Copa del Rey by Real Zaragoza, lost to Real Mallorca to fall 10 points behind Barcelona in La Liga, then suffered a 1-0 defeat by Arsenal in the first leg of their Champions League round of 16. Eventually, he returned when his successors failed to deal with Barca's ascension.
Can enough pressure be mounted and a capable leader found to take his place?
Hire a reputable manager
Madrid must poach a manager with pedigree rather than an accidental coach with potential. Perez's appetite for the hot thing gave birth to Julen Lopetegui who dished the Spanish national team. He lost nearly as many games in two months, six, as the seven Zidane suffered in his first two years.
Replaced by Real Madrid B manager Santiago Solari, the decline accelerated. The Argentine was given the same opportunity as Ole Gunnar Solskjaer with the same youthful mandate. He hasn't shown the positive influence the Norwegian did, nor drawn anything close to the same results. His ongoing feud with Isco recalls Jose Mourinho more than OGS, with the Portuguese tactician now rumoured to be his replacement.
Hazard or Neymar is a must
A summer clearout is expected. The remainder from that famous treble-winning side would be affected. Marcelo, Tony Kroos, Luka Modric, Gareth Bale, Karim Benzema and Keylor Navas must leave to usher the new era.
A superstar addition is crucial. There are speculations that Eden Hazard, Neymar or both could move to the Santiago Bernabeu. Only that can ease the agony of losing Ronaldo to Juventus.