What's the best play for Everton's Ademola Lookman?
A footballer starved of playing time is like a baby denied food. Development stops; unhappiness ensues. Save injury, nothing stifles a player's career so much as bench-warming. Everton's Ademola Lookman will testify.
When Liverpool signed Victor Moses on loan in 2013, no member of the Reds attack felt as threatened as young Raheem Sterling. But Brendan Rodgers was determined to give the Englishman enough chances to see him develop. Two years later, Liverpool reaped £50 million from that decision. A similar scenario is unfolding on the other side of Stanley Park. This time, the ending could be different.
In January, Everton signed Lookman from Charlton Athletic. Even as a teenager from the lower rungs of English football, he didn't come cheap. The Toffees parted with £11 million to consummate the deal. Still unsatisfied, Ronald Koeman pursued other attacking options. Yannick Bolasie and Dominic Calvert-Lewin were brought in from Crystal Palace and Sheffield United respectively. Added to Everton's existing forwards, Lookman was hoping against hope for regular first-team football at Merseyside.
Koeman can easily be forgiven for overlooking a League One youngster for the better part of 2016-17. Lookman was tossed a pitiable eight appearances, five of which were as a substitute.
He had more first-team chances last season but his situation as a fringe player never improved. It showed in his goal-return for the club. You can count it on five fingers and still make a peace sign. Out of the blue, the 20-year-old was thrown a lifeline. Red Bull Leipzig inquired after a loan deal.
Brecken ze Deutshch?
English footballers flock to MLS and the ISL. Rarely do they thrive in European leagues where language may be a barrier. There are exceptions, such as David Beckham, Steve McManaman and, more recently, Jadon Sancho but the fact England's World Cup squad was the only one completely home-based speaks volumes. Lookman didn't care. Needs must.
Evertonians who kept tabs on Lookman's progress with RB Leipzig should know the story well. The young man exuded excellence in the Bundesliga. Leipzig reaped the dividends of giving playing time to a talented footballer. Despite being on foreign soil, far away from his mates, with a language barrier to overcome, Lookman proved his quality and won hearts.
Inside half-a-season, the pacey winger scored more goals for the German outfit than he ever did in one-and-half seasons with his parent club. It wasn't luck. Lookman is truly gifted and can be considered a future England great.
After five goals and three assists in 11 appearances, RB Leipzig Chief executive Ralf Rangnick didn't need further convincing. Leipzig would go all out for his signature. Reports say Everton have now rejected more than one bid for the player.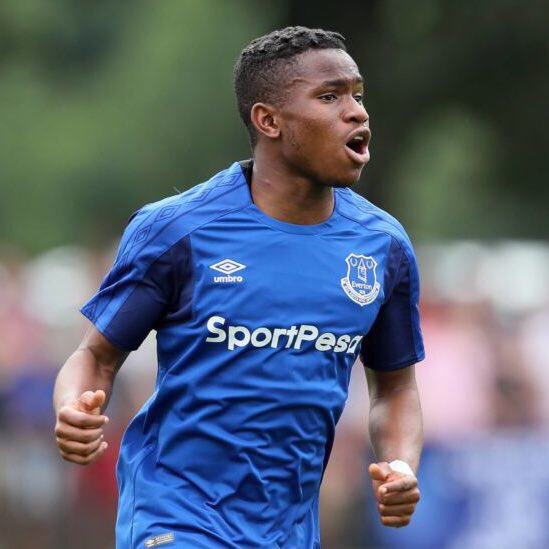 RB Leipzig will make a third bid to try to sign Ademola Lookman this week. Everton have already rejected two bids from RB Leipzig, which were £12m (€13.4m) + add ons and £14m (€15.7m) + add ons. Everton have given him a price tag of £20m (€22.4m). (Source: Independent)
https://t.co/ozCvs6dQwd
Ademola Lookman should leave Everton
New Everton coach Marco Silva has stated categorically Lookman is an integral part of the club. He isn't interested in selling. The youngster should take that with a grain of salt. The Blues possess a host of players who could easily bully him to the end of the bench. Theo Walcott, Bolasie, Kevin Mirallas, Calvert-Lewin and Oumar Niasse will all be vying for attacking positions. He won't be guaranteed to start.
Meanwhile, Lookman is a wanted man at the Red Bull Arena. If he remains with the Bundesliga side, he can expect more minutes. He has advertised himself well and has little left to prove. The case is different at Everton. Lookman should have a say in this matter. If so, he shouldn't leave this opportunity begging.