What should Barcelona do with Ousmane Dembele?
Barcelona is in a total dilemma as regards Ousmane Dembele. Persistent injuries and the impending arrival of Antoine Griezmann could spell fewer minutes for their one-time record buy. "We will decide what to do at the end of the season," club president, Josep Bartomeu, says. Should the Blaugrana cash in, loan out or hold onto the Frenchman?
The whole of Catalonia was dazed at the manner Neymar departed to Paris Saint-Germain last summer. He fled through the back door, seemingly without a proper farewell. Something of a funeral compared to the partying send forth Andres Iniesta received months later. Money, greed and personal glory perceived as motivation.
Out of the £200million recouped from the deal, nearly half was reinvested on a 20-year-old. Naturally, there was going to be an overwhelming pressure on the youngster. That creed he should perform similar tricks, moves and skills as Neymar. But not drag the spotlight with Lionel Messi as his predecessor. His age didn't matter despite a clear plea; " I'm not here to replace Neymar. I have a lot to learn."
But Camp Nou is no breeding ground, Mini Estadia, home of the famed La Masia is. Bojan, Thiago and Rafinha Alcantara among other academy graduates who failed to make the leap would feel hard done if that changed for Dembele. Moreover, any club who coughed out such astronomical outlay would demand instant value in return.
Dembele had all it takes to be like Neymar and still does. And even better. Besides sheer skills, dribbling ability and lightning pace, he could strike with both feet. Not to say the Brazilian doesn't rattle off spectacular finishes with his less-preferred left foot, however, Dembele does it much more frequently and seamlessly too. His exceptional vision and technical traits could change any game.
However, a succession of injuries coupled with a slight dip in form has humbled the speedster into a Catalan tourist. Just one league start was enough for Blaugrana to look elsewhere. Impatience culminated in Philipe Coutinho's arrival. While the Brazilian has somewhat lessened the burden, his presence has equally limited the Frenchman's game time.
Dembele has shown glimpses of that world-class talent, though, particularly in the recent 5-1 victory over Villarreal where he chipped in two goals. The second a complete beauty. He dribbled from behind the halfway line, burst past three players before dinking the ball over goalkeeper Sergio Asenjo. Typical poacher's finish.
Still, it's been an utterly underwhelming first season for the 20-year-old; clouded with haziness than brilliance. Barca's fans are not patient by nature. A paltry four strikes in over 20 appearances isn't enough to win them over. Six assists aren't as well. Griezmann is reported to be on his way to Camp Nou and if that happens, it could bang the final nail in Dembele's Barca coffin.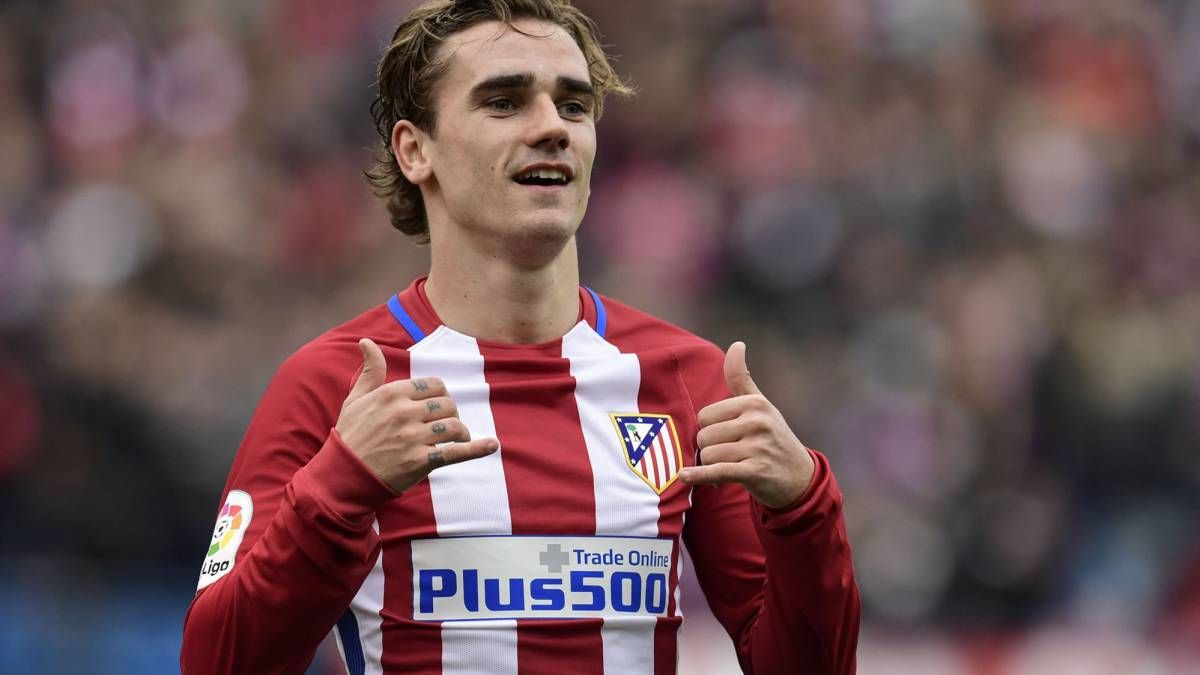 Antoine Griezmann has failed to agree terms on a contract extension with Atletico Madrid and reportedly has a deal in place with Barcelona (𝗟𝗲𝟭𝟬𝘀𝗽𝗼𝗿𝘁.𝗰𝗼𝗺).
https://t.co/YvutBc9yoi
While Coutinho will most likely slot into the Iniesta role, the Atletico Madrid superstar would obviously jump ahead of his compatriot in Ernesto Valverde's priority. Although the 20-year-old and his manager isn't thinking of an exit, it will be best for all parties. Maybe not an outright sale, however, a loan move to a supposed smaller club, with less pressure and enduring fans, would enhance his fitness and form. Moreover, Dembele hasn't played three seasons in the highest level.
Let the lobbying begin.