How can Tanguy Ndombele redeem himself at Spurs?
What can Ndombele do to win over Jose's confidence?
Tanguy Ndombele's signing initially felt a real coup for Tottenham Hotspur. Clinching a highly-rated midfielder from the grasp of multiple European rivals helped Daniel Levy flex his influence. After a breakthrough campaign at Lyon, the Frenchman was well structured to help Mauricio Pochettino's Spurs lodge a possible title challenge after last season's Champions League heroics.
Then it all fell apart. The Argentine was axed for deteriorating performance-levels. In came Jose Mourinho, not the kind of manager the Frenchman wanted to play under. As a result, Spurs changed their approach to a more pragmatic form than the free-flowing style which his predecessor encouraged.
The 23-year-old, however, isn't quite used to this style. Even at Lyon, he tapped into his strengths due to a more attacking setup. While his defensive attributes aren't to be undermined, Ndombele is capable in that department though he does prefer to take risks and thrive on a positive approach. So curling into a shell, like Mourinho often reverts to, isn't quite his forte.
As a result, Ndombele struggles to adapt to this new system. For the Portuguese, it's the survival of the fittest to ensure Spurs at least have a respectable finish to the season. He expects the absolute best from his players (more from Frenchman, it seems). So when Ndombele couldn't crack the intense Burnley test, Mourinho wasn't afraid to throw him under the bus.
Perhaps one can have some sympathy. The Portuguese demands more effort from a player he feels can provide more. It's time the former Lyon midfielder proves him right in that aspect. The Coronavirus outbreak has given Spurs crucial time off. While training remains suspended, the best Ndombele can do is work on his own. This is the ideal period for self-reflection, allowing the midfielder to figure out which components of his game could be improved upon. Perhaps there's also some sort of mental blockage to get rid of.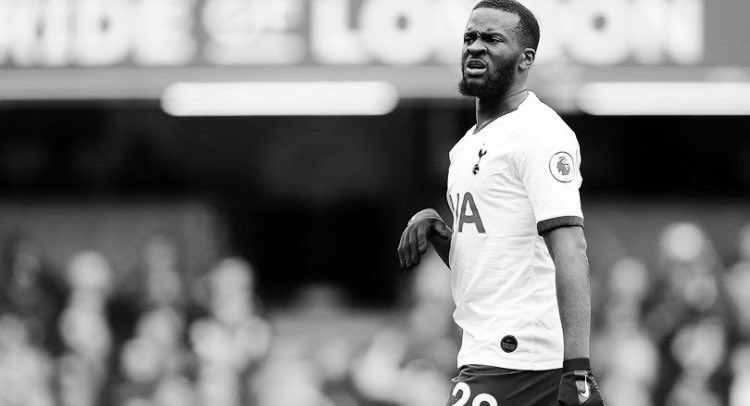 [@BBCSport] | Tottenham Hotspur head coach José Mourinho insists that Spurs summer signing Tanguy Ndombele has to give more to the club than his current form:
"Tanguy had enough time to come to a different level. He has to give us more than he is giving us."
#THFC #
COYS
#
BURTOT
https://t.co/f6ydjnfORK
Moving from Ligue 1 to the Premier League isn't easy. Add all the injuries, the road becomes even more unnerving. There's a reason the Frenchman ranks among the lowest in midfield statistics this season. He just isn't used to the hard work or physicality this new surrounding requires.
During the break, Ndombele needs to improve his fitness levels to thrive under the new system at Spurs. Perhaps amplifying his exercise routines or putting in more miles on the treadmill can help. He could also re-evaluate his area of improvement by going through video analysis which tends to help many.
The element which Jose is craving from him is to show a stronger character. The Frenchman has the physical stature and technical ability with the potential of becoming Christian Eriksen's natural successor. Like the Dane, he must be more influential. By taking games by the scruff of the neck, bullying opponents or unleashing his nasty side, he could win over his manager's confidence.
Even though surrounded by quality players, he can't rely upon them to put in extra work for him all the time. It's time he unleashed his Lyon self to cement a place in the side. That includes being stronger defensively, showcasing more energy around midfield and stitching together definitive opportunities. Mourinho always prefers players who showcase their best when things get difficult. So far, Ndombele has ended up crumbling under pressure. It's high time he proves his ability to thrive under adversity, in an effort to regain his reputation as the Premier League's "next big thing"...