2019/20 Chelsea Premier League preview
Can Frank Lampard get the best out of his new charges?
For Chelsea supporters, they're experiencing the dreaded feeling of heading into a Premier League campaign unable to sign new players.
Frank Lampard's litmus test begins on Sunday when taking his Blues squad to square up against Manchester United. Three days later, he has a chance to win silverware. His team face Liverpool in the UEFA Super Cup final, staged at the Vodafone Park, Istanbul.
Those two fixtures will potentially set the tone for Chelsea's 2019/20 campaign. They'll hint on how the Blues will set up and perform against heavyweight opposition.
Will Lampard's side implode this season? Some think yes. Optimism says no. Time will tell the truth.
Inheritance
As much as new managers insist on choosing their own backroom staff, they can't do anything about inheriting players from their predecessor. How that talent is handled will determine both the success and longevity a boss enjoys.
For Lampard, he inherited a fairly successful squad, one fresh from winning a European competition and worth an estimated £777 million [Transfermarkt]. The result is, despite being temporarily restricted from registering new players, Chelsea are highly competitive.
Kepa Arizabalaga is the most expensive goalkeeper in history. The Spaniard is proving why. He's overtaken David de Gea in Spain's set-up.
Kepa is backed up by Willy Cabellero. A presence to remind the 24-year-old he can be substituted. As long as it's not Maurizio Sarri calling the order, he may listen.
Lampard needs to decide on a third-choice keeper. Long-suffering Portuguese, Eduardo has finally departed Stamford Bridge, on a free transfer. Rob Green retired in May, aged 39. There's no Marcin Bulka, either. The only options are Jamie Cumming (19) and Jamal Blackman (25).
Chelsea's defence requires some serious work. It's their weakest area at present. The Blues have conceded eight goals in their last three pre-season games. Far too many for comfort.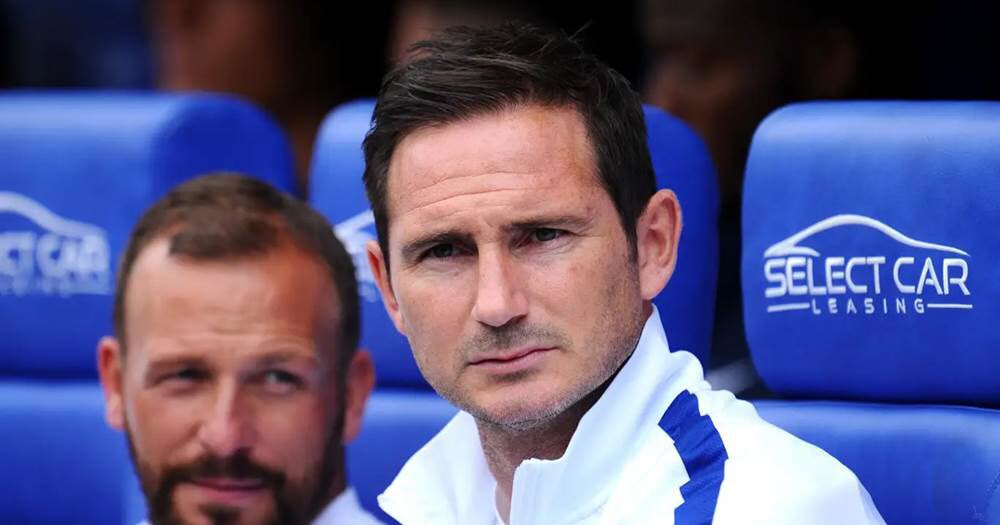 Lampard has good options at centre-back. Unfortunately, he's still searching for the perfect blend. Andreas Christensen and Fikayo Tomori were shaky against Reading. David Luiz and Kurt Zouma weren't so assured when taking on Salzburg. Antonio Rudiger, meanwhile, is sidelined.
At left-back, Emerson is a threat to Marcos Alonso. The Brazilian-born Italian has gained ground in pre-season. Kennedy also demands a say.
Like Kepa, Chelsea skipper Cesar Azpilicueta is untouchable. Fellow right-back Davide Zappacosta must continue to bide his time.
How do the Blues now have a crowded midfield? Good thing they have a former midfielder to sort things. It's no surprise this department has been their strongest under Lampard.
N'Golo Kante is unlikely to start the campaign due to a fitness worry. He won't be sorely missed. Mateo Kovacic and Jorginho have exhibited grit, panache and quality in a bid to impress their new gaffer. Tiemoue Bakayoko and Danny Drinkwater, on the other hand, continue to flirt with obscurity.
In attacking midfield, Lampard is spoiled for choice. He likes Mason Mount. That much is clear from time together at Derby County last campaign, as well as the 20-year-old's minutes this pre-season. Ross Barkley has also warmed way into his manager's heart. The 25-year-old's goals against Barcelona and Salzburg depict a midfielder modelling himself on his boss.
Should Christian Pulisic carry his pre-season form to the league, Eden Hazard's departure will be scarcely noticed. Experienced pair, Willian and Pedro are likely to lose out to the dazzling young American. Callum Hudson-Odoi's return from injury may rubberstamp that.
Lampard has got Chelsea scoring. Perhaps it's due to his strikers battling for just one starting position in 2019/20.
Michy Batshuayi and Tammy Abraham both must be watched. Their commitment to Lampard has been incredible. Olivier Giroud is a little laid back in comparison. Does he think he's untouchable?
Prediction
The Blues produced a good pre-season. Much bigger tests await.
Chelsea will prove too quick and smart for many of their Premier League opponents. They have what it takes to finish in the top four. Maybe higher, should everything fall into place.