What to expect from Norwich City next season?
Background Image Via: Geograph/Martin Thirkettle. CC BY 4.0.
This term, the Championship was as unpredictable as ever. After 46 gruelling game-weeks, Norwich City were left standing tall. The Canaries would eventually win the division by five points; thus sealing their Premier League place in the process.
English football's top-flight brings different pressures. With the financial gap between the big boys and everyone else widening, it's even harder to compete. For Norwich, their fans won't care about that at this point, they'll be in dreamland. But what realistic expectations can they have going into their first Premier League campaign in four seasons?
Where else to start but the mastermind behind it all; Daniel Farke. The 42-year-old German, seemingly like every other budding manager from Deutschland, was in charge of some form of Borussia Dortmund side before getting his big break on British shores. Another similarity between the German coaching contingent in English football is their footballing style. Norwich has tried to play a possession-based game, while working hard without the ball in an effort to win it back further up the pitch.
Farke's mastered the 4-2-3-1 formation with the excellent Teemu Pukki leading the line. Not only did the Finland international score a division-high 29 league goals, but he was also the pressing instigator - leading from the front by example. Another key cog in the German's scheme is the two midfielders who protect the back four. Tom Trybull has been subtly brilliant in that regard, with Alex Tettey filling in capably wherever possible.
This isn't a squad filled with household names. Rather they're all players who want to work for each other, if someone makes an error, two others will jump in to atone for that mistake. It's this real team unity that could be key for their survival hopes over the next twelve months.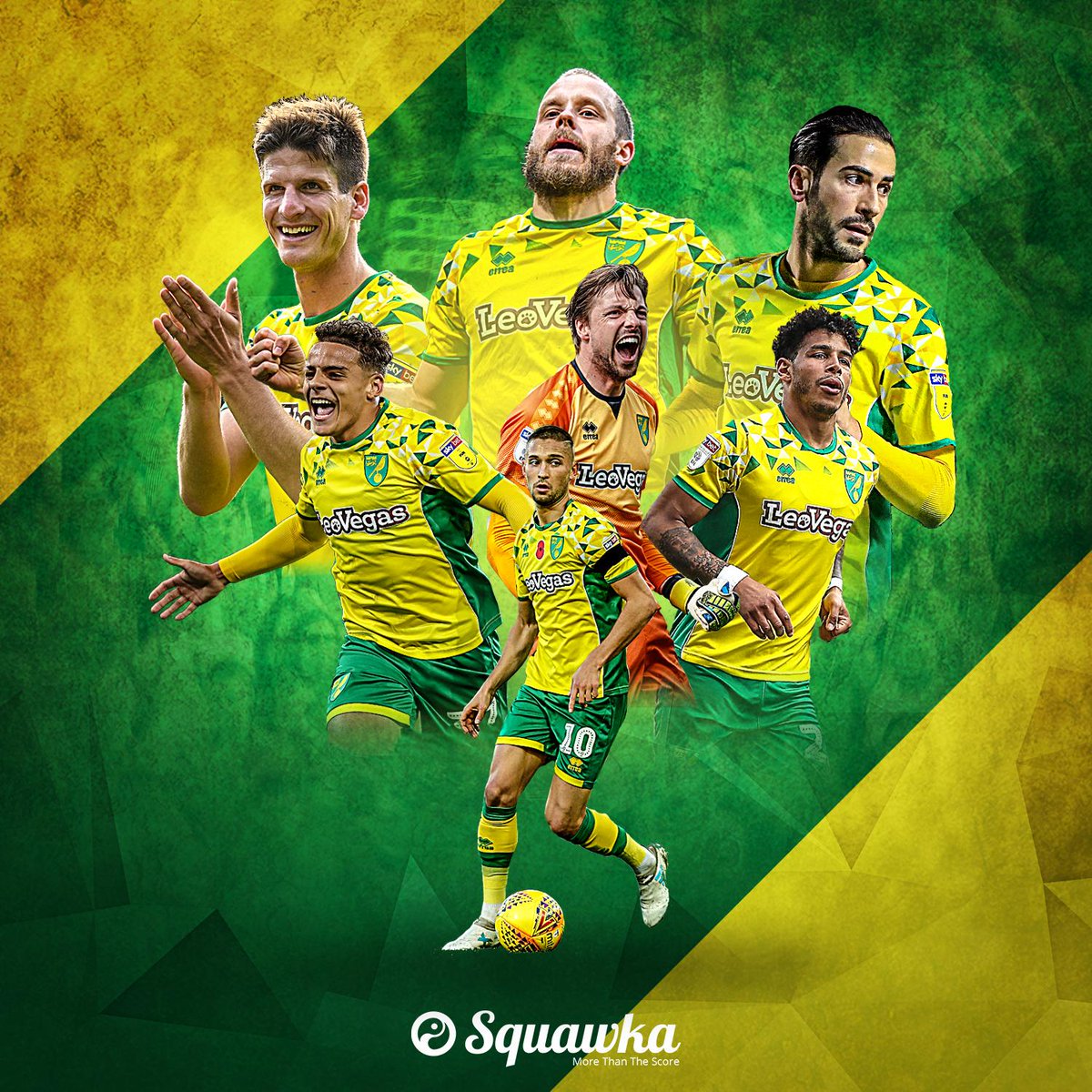 OFFICIAL: Norwich City have clinched the 2018-19 Championship title, winning England's second tier for the fourth time.
https://t.co/gUefArPb4U
Big-money hasn't been spent by Norwich. In fact, it's quite the opposite. Last summer James Maddison and Josh Murphy left for Leicester City and Cardiff City respectively in big-money deals, while Farke has been left to work on a shoestring budget. Tim Krul on a free transfer was a genius move, as was the £1.35million move for Emiliano Buendia. Both made huge impacts in their successful push for promotion.
This summer we should expect no different. I'd like to see Norwich bring in some Premier League experience, a move for John Obi Mikel has been rumoured, signing the Nigerian would be a good start as his 350+ Chelsea appearances could prove to be invaluable. The Canaries should probably have at least a couple of defenders high on their transfer list, too. They shipped 57 goals in the league this term, that's just not going to cut it at the highest level.
Norwich City has the team-togetherness that could allow them to avoid relegation, but they simply have to get out to a fast start. You look at Huddersfield's first season in the Premier League, they were a relative unknown, this allowed them to surprise teams and pick up points. As the season wore on, Huddersfield began to struggle but what they achieved in the early-goings was just enough to keep their heads above the proverbial water. The fixture list isn't out yet but if I were a Canaries supporter I'd be hoping to see a relatively easy start - giving them something to build upon.
All-in-all, Norwich have every reason to feel confident. They've been promoted as champions so on paper they're best-placed to stay up. With a little more Farke magic in the transfer market coupled with their players maintaining the effort-levels, I give them a huge chance at maintaining their Premier League place in 2019/20.