What to expect from Sheffield United next season?
Background Image Via: Hawksworthm. CC By 4.0.
After looking at Championship winners Norwich City last week, today, it's Sheffield United's turn in our 'what to expect' series.
So Premier League football is returning to the Steel City - and about time too. It has been over a decade, twelve years in fact, since Blades fans have been brushing shoulders with the likes of Manchester City, Liverpool and the rest of English football's big-boys. The excitement is already building for what is bound to be an enthralling season for United supporters who have been patiently waiting for this moment.
Sheffield United's brilliantly efficient end to the 2018/19 saw them book their place back in the big-time - beating out Yorkshire rivals Leeds United in the process. Thankfully for Chris Wilder and his squad, Sheffield United managed to avoid the play-offs. Their season-ending seven-game unbeaten run proved to be the key with the Blades conceding just five goals over that stretch.
The 51-year-old Wilder has now been at Sheffield United for three seasons. In his first campaign, United ran out as League One winners before achieving a tenth-placed finish in the 2017/18 Championship season. Just twelve months later, the Bramall Lane faithful are celebrating an unlikely Premier League promotion. Year-on-year, Wilder has drastically improved the club's fortunes. Why shouldn't that continue as they prepare for life back in the big-time?
Being a huge Blades fan himself, Wilder pours his heart and soul into the club he loves so dearly. The former Northampton Town manager expects nothing less than 100% effort week-in-week-out. Sheffield United's stereotypical steely grit and determination was beginning to be mirrored out on the football field. It all started with building real team chemistry and solidarity, before switching from the traditional 4-4-2 formation to a somewhat unique 3-5-2 setup. This is a team built upon defence being the best form of attack - although to say Sheffield United are goal-shy would be extremely unfair. More on that later...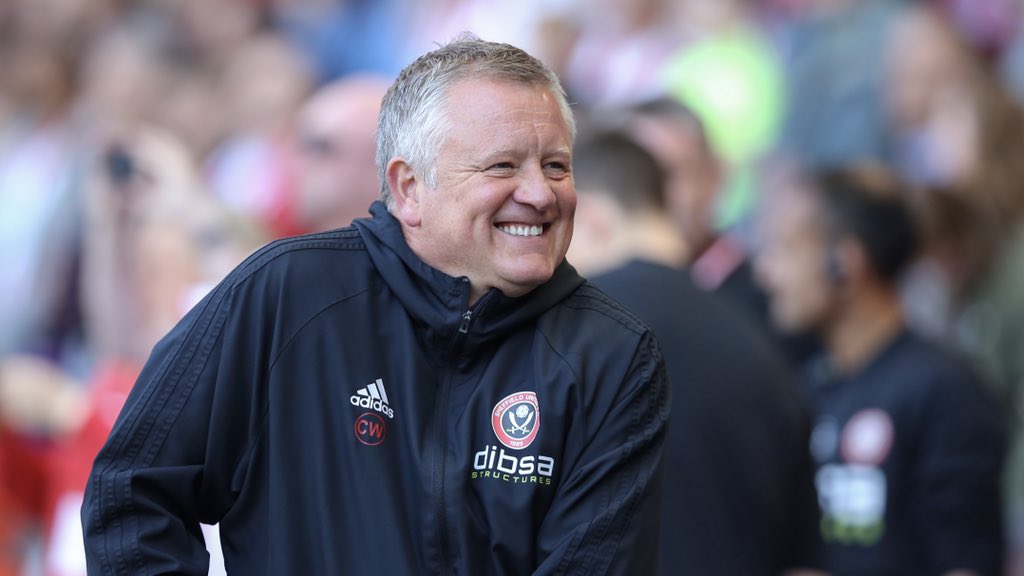 Our defence during 18/19 🔥
💫 17 assists.
😍 16 goals.
🚫 21 clean sheets.
😐 Only 41 goals conceded.
We spent only 9.6% of our 18/19 campaign in a losing position, the lowest percentage in the @
SkyBetChamp
👀
B. R. I. C. K. W. A. L. L. 🧱
#SUFC 🔴
https://t.co/FCcArFQV3G
Let's start with their ever-present in the Championship, Dean Henderson. The Manchester United loanee became a cult hero with Sheffield United fans almost instantly. He played with passion, pride and purity. It felt like the 22-year-old was improving week-on-week, I guess that's what regular football will do for your career. Wilder pulled off an absolute masterstroke by acquiring Henderson on a short-term deal. The Blades simply have to get him back for the 2019/20 season - and you certainly fancy their chances to do so.
The crux of this team was the ball-playing back three. John Egan, Chris Basham and Jack O'Connell were simply sensational defensively, while also contributing to thirteen goals between them. Then you have full-backs Enda Stevens, George Baldock and Kieron Freeman who were all tasked with providing the all-important width. Not only were they tasked with helping out on the defensive end, they too made a huge impact when going forward.
Oliver Norwood, John Fleck and Mark Duffy made up the midfield three. All fulfilled their pretty simple roles well, allowing the evergreen Billy Sharp and David McGoldrick to do what they do best; stick the ball in the back of the net. The deadly duo struck 38 league goals between them, powering Sheffield United towards the most affluent league on the planet.
This isn't exactly a squad overflowing with talent. Instead, Wilder buys players who fit his system rather than looking at raw ability. Their only two signings with actual transfer values last season were Egan and Norwood. Both players proved pivotal - outlining Wilder's knack for spending wisely. The 51-year-old will have to do similar this summer as Sheffield look to gradually improve all across the park. If I had to outline one or two areas of real need, I'd like to see the Yorkshire side move for a Premier League proven striker, while also adding a forward-thinking midfielder who can drive his teammates in the right direction. Aaron Mooy would be perfect, whether or not Sheffield United can get him is another question entirely.
Make no mistake about it, staying up is going to be a huge ask for Sheffield United. I liken their defence to Wolves' and if they can replicate what Nuno Espirito Santo's team did last season, while scoring just enough goals to pick up wins here and there, then they do have a shot at surviving. Money has to be spent and their owners need to keep the faith in a manager who has given them so much - even when they're going through those inevitable poor spells.