5 takeaways from AFCON 2019
Aliou Cisse's Senegal and Djamel Belmadi's Algeria battled it out in the Africa Cup of Nations final
Algeria and Senegal brought AFCON 2019 to a close last night. Baghdad Bounedjah's second-minute goal proved enough for Djamel Belmadi's Desert Foxes to claim the crown. It was a fitting end to Riyad Mahrez' tournament. The Manchester City winger showed inspired-form throughout. As for Aliou Cisse's Lions Of Teranga, they're left to look back on what could have been.
There are some key things to take away from this summer's Africa Cup of Nations. Both positives and negatives. We look at five, highlighting for future competitions what must be improved and what must be maintained.
Fans not turning up
It has been a distaste to witness thousands of empty seats at AFCON match venues. In the tournament's early stages, it was attributed to fans and journalists having difficulty in securing travel pass into Egypt. Nothing changed after the group stage, though. Disappointing, surprising and shocking.
The semi-final between Senegal and Tunisia had only 9,143 in attendance. How can a continent of over 1.2 billion people leave so many empty seats in Cairo's 30,000 capacity stadium? In such an important match, at that.
Taking hosting rights from Cameroon played a role. Egypt wasn't ready to step in at the last minute. A country capable of filling out venues should have been chosen. South Africa, for instance.
This is an area CAF must work on going forward.
Playing style, tactics
African football might not be on an equal footing to Europe's game but this AFCON has shown a drastic improvement. From tactics and playing patterns to managers instilling fresh approaches, it has been a real revelation.
Teams adopted a playing style and followed it all through the tournament. Algeria's success is in large part due to their unique philosophy. It allowed Mahrez and Co. to fully shine.
Africa's finest were once known for lumping the ball forward without any cohesion. The change in attitude is no doubt a good thing.
Improvement in commitment
Moving the competition to June is one decision for which CAF deserves praise. Not clashing with Europe's domestic leagues has given African players license to concentrate fully on the matter at hand.
In past times, Liverpool's Naby Keita may have opted to work on his fitness issues rather than play in Egypt this summer. The midfielder made certain his availability to Guinea. Likewise, his club teammate, Mane has demonstrated a genuine passion for the tournament. Before yesterday's final, the Senegal winger admitted he'd swap his Champions League medal to win the continent's showpiece.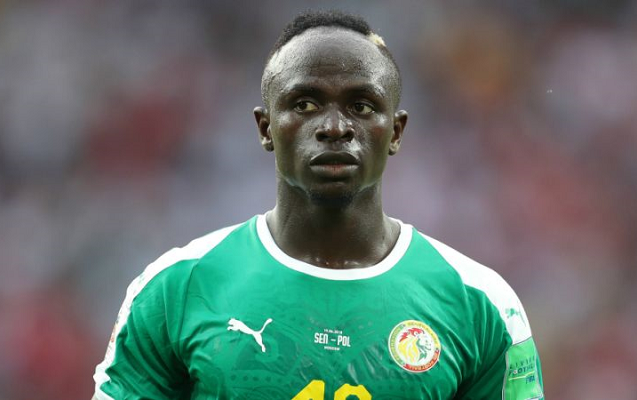 Sadio Mané on the Ballon d'Or:
🗣 "I think it's not normal that the AFCON is not considered in the same way as the Copa America or the Euro's. It's a cry of heart that we all have to do. It's a real shame. With all due respect, it must stop."
https://t.co/vxKNSofxzQ
Top stars such as Mane are now putting AFCON to the front of their thoughts. That can only improve the competition's quality going forward.
Smaller sides catching up
Two teams stand out as AFCON 2019's surprise packages. Madagascar overcame Nigeria, Guinea and Burundi to top Group B. The Barea then defeated DR Congo in a penalty shootout before falling to Tunisia in the last eight. Benin reached the same stage. The Squirrels beat a larger giant in Morocco to get there.
These smaller nations are closing the gap to Africa's heavyweights. They now need to add good facilities in order to develop local players. Once a solid structure is in place, their teams will be even stronger.
Don't be surprised if a Madagascar or a Benin pull an upset in the tournament's 2021 edition.
Managers showing continuity
The two finalists, Algeria and Senegal both have indigenous coaches. Each has grown their respective teams.
Since taking over close to a year ago, Belmadi has kept Algeria's core. He's also invented a clear gameplan. His two methods brought about an AFCON triumph, the Desert Foxes' first since 1990.
Having overseen Senegal in two AFCONs, Cisse knows everything there is about the Lions Of Teranga. This has helped to shape his squad. A quarter-final appearance in 2017 to runners-up this time around proves a gradual increase in performance.
Both Belmadi and Cisse demonstrate continuity. Algeria and Senegal are both better for it. Other African teams should take note.