Can Eden Hazard, Luka Jovic revive Real Madrid?
This season turned out to be pure misery for Real Madrid. Having had an enjoyable recent history with four Champions League trophies, losing Cristiano Ronaldo and Zinedine Zidane meant the party was no more.
Madrid's last 16 European elimination was coupled with a fruitless run in La Liga. Los Blancos finished third, a massive 19 points adrift arch-rival Barcelona. All this forced the return of Zidane, which was aimed at turning things quickly around.
Bringing the glory days back to the Spanish capital will command huge spending. Florentino Perez and Zidane are both aware of such. As expected, they are very active in the ongoing transfer window. Les Merengues have already signed Eder Militao, Luka Jovic and Eden Hazard. The report has it they aren't done yet. Zidane and Perez mean real business.
The returning manager must build a sharp attack, one without Ronaldo. Jovic's arrival from Eintracht Frankfurt will partly solve those issues. The 21-year-old established himself among the finest strikers on parade this campaign. Only Robert Lewandowski scored more than him in the Bundesliga.
Talents such as Jovic are expensive. Splashing £52.4 million on him is well worth it. The pressure on the Serb's shoulders won't be too unbearable. He's capable of living up to his potential in a Madrid shirt. A higher price tag could have given a problem. Ask Barcelona's Ousmane Dembele.
Despite Jovic's ability, he shouldn't expect to immediately snatch Los Blancos' main striker role. Karim Benzema is in fine form. The Frenchman pulled more league goals than his new teammate this season despite playing for a struggling side.
At 31, though, Benzema's prime is reaching its end. That will leave the mantle open for Jovic to pick.
Who knows, Benzema might lose form in new campaign's early stages, leaving Zidane with no other choice than to field Jovic. Obviously, Madrid's two frontmen are going to have a tough duel for the number nine role.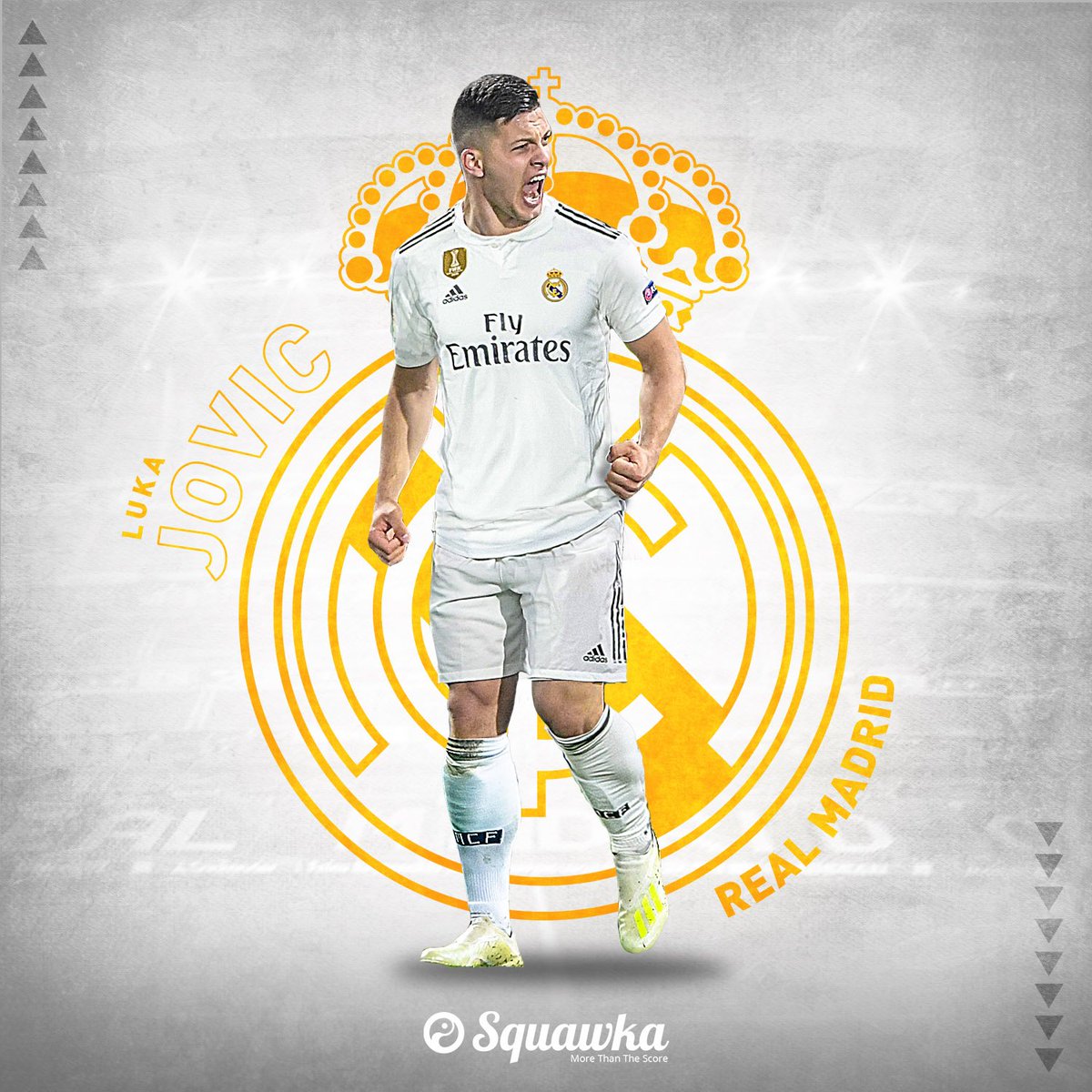 Tuesday: Real Madrid sign Luka Jović for £58m
Friday: Real Madrid sign Eden Hazard for £88m
Zinedine Zidane is not hanging about.
https://t.co/WQODgAT7b3
Benzema's versatility enables him to play from either flank as well as up top. Madrid's deal to sign Eden Hazard rules out his chance of occupying the left. The £88-million Belgian's dribbling skill and pace will make him a huge asset to Les Merengues. Unlike Jovic, he won't struggle for a permanent spot in the starting lineup.
The way things have panned out, Madrid have finally replaced Ronaldo. But it's taken two fresh faces. The Portuguese was a major threat from the left wing, putting his technical ability and finishing to great use. Hazard will add almost the same effect. If not more.
The 28-year-old has been in mercurial form recently having inspired Chelsea to Europa League triumph in Baku. He scored a staggering 16 goals, just one fewer than Jovic, coupled with 15 assists to help the Blues claim a top-four Premier League finish.
A great playmaker, Hazard's creativity and passing will no doubt improve Madrid. He often creates goal-scoring chances with his tight-touch dribbling, proving he's not a greedy player. Whoever Zidane prefers as his main striker will enjoy having Hazard close. When it comes to taking matters into own hands, the winger won't disappoint there either. He's very prolific in front of goal.
The presence of Marco Asensio, Lucas Vasquez and Isco makes it almost impossible for Benzema to play from the right, too. All that's left is a tough competition with Jovic. This power wrestle will ensure both are always in fine shape, igniting the team's attack. When the experienced Frenchman starts revealing his age, the younger man will be there to uphold the side.
Even Real Madrid's future is under control as Jovic and Hazard are either coming toward or in their prime. These two signings are bound to have a huge lift on the Bernabeu.