How will Juventus spend their summer?
The times they are a-changing.
A bittersweet feeling lingers around Juventus. Finishing the season as undisputed Serie A champions for the eighth successive campaign should be considered successful, no? Instead, it's become old hat. The inability to do more makes it a failure.
Change is right around the corner. Massimiliano Allegri's fate was sealed when the Bianconeri were humiliated by a young Ajax side. Even the Champions League king Cristiano Ronaldo couldn't avert disaster. Chairman Andrea Agnelli felt the need for a change in philosophy. Winning just the league wasn't enough.
The options aren't as luxurious as Agnelli would've wanted. Zinedine Zidane refused to wait for his former club, moving back to Real Madrid for unfinished business. Mauricio Pochettino's too expensive to hire easily. Pep Guardiola won't leave sunny Manchester. Someone with European expertise is needed. Why not Jose Mourinho?
Despite being public enemy number one in the red half of Manchester, the Special One is a rare commodity. A manager who has won the Champions League with more than one club. In charge of a defensively disciplined squad and reunited with Ronaldo, the opportunity for redemption exists.
When CR7 signed, the Zebras were labelled a dream team. The struggle against Atletico Madrid and defeat to Ajax proved otherwise. Not to mention the Coppa d'Italia ouster courtesy Atalanta. Allegri's successor may elect to clean house. The Old Lady needs more proven talent to compete in the Champions League.
First, Juve must reinvigorate the defence that caused the European malfunction. Andrea Barzagli was out the door before Allegri. The 38-year-old doesn't have another elite season in his 38-year-old body. For that matter, Giorgio Chiellini and Leonardo Bonucci are 34 and 32 respectively.
In midfield, critics question whether Miralem Pjanic has enough left to make a strong partner for the creative Aaron Ramsey? The Bosnian is just 29 but looked tired this season. Emre Can hasn't taken Sami Khedira's bit in his teeth.
Despite Ronaldo's arrival and Moise Kean's emergence, Agnelli's intent on building a more clinical attack. Thirty-two-year-old Mario Mandzukic calls time-out by sitting on the turf to catch his breath every five minutes after the hour-mark. Paulo Dybala fell down Allegri's pecking order and may leave. Beyond Ronaldo and Kean, Federico Bernardeschi is the lone bright spot in the final third.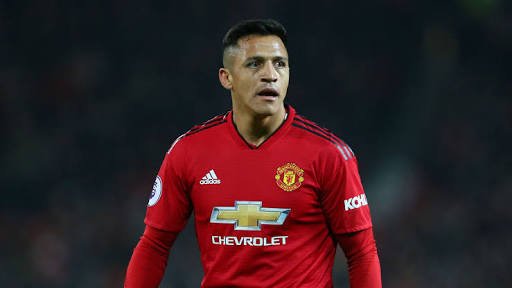 Massimilano Allegri wants a squad revolution with the possible sales of Dybala, Pjanic & Cancelo, The Bianconeri coach wants signing like Federico Chiesa & Alexis Sanchez in attack to switch to the 4-3-1-2 formation next season. [La Stampa]
https://t.co/LErpry1to2
The Bianconeri persist with their chase for Matthijs de Ligt. Despite their reputation for acquiring players on the free, as they did Ramsey and Can, they will splash the cash when they deem it necessary. The Dutch teenager is a natural born leader, compete defender and can only improve when surrounded by Chiellini and Bonucci. They'll have to break the bank, however, with Barcelona in the hunt as well.
To resolve their midfield woes, the Old Lady might try to bring Paul Pogba back into the fold. The Frenchman did not enjoy his personal best season for Manchester United. First Mourinho, then the supporters saw to that. Pogba will add the power and creative edge to recreate a complete midfield line like the Conte days. It's unlikely he'll come if Juve hire Mourinho, though.
Happily, Fiorentina's Federico Chiesa is also on the club's radar. The 21-year-old scored twelve goals in all competitions for La Viola this season, displaying majestic football with his incisive work down the wings. Alexis Sanchez is another surprise target.
However, to bring in big names, Agnelli must sell talent. Gonzalo Higuain's is set to return from his Chelsea loan. Finding the Argentine another club is a priority. Sami Khedira and Blaise Matuidi should be put in the window too. Douglas Costa's poor attitude makes him expendable. Pjanic might be on the block after a poor season. Of all the unwanted, Dybala promises the greatest return.
A long, tense summer looms. The more moves Juventus make, the more squad chemistry is risked. Even the most astute club makes poor decisions in the market. Look at Pep Guardiola's first season at Manchester City. Look at every Manchester United season since Sir Alex Ferguson retired. If the Old Lady brings in too many new faces, there will be busts among them. It's inevitable. Even one mistake can undo great works and send dreams crashing into oblivion. All eyes will be on Agnelli as he rolls the dice.