What's gone wrong with Burnley?
The wrinkles are fast appearing for Sean Dyche
Image via: Kelvin Stuttard/Flickr
Premier League faithful must ask the question. What's happened to Burnley? By the end of last season, the Clarets had created an impression. They were a close-knit tactical side, resilient and ever-ready to cover twice as much distance as their opponents. That was witnessed when defeating the division's defending champions, Chelsea, away from home on matchday one.
Things have flipped this campaign. Burnley are shipping goals and failing to better opponents per distance covered. It's a heavy slump that has seen them drop just above the relegation zone. It's fair to ask questions.
Last season vs this
This time last year, Burnley were fighting for Champions League places. In fact, by December, they'd leapfrogged Arsenal, Liverpool and Tottenham Hotspur into a top-four spot.
Dyche declared himself the "proudest man in Proudsville". It wasn't through luck. The Clarets were reaping the fruits of a working system. A 4-4-1-1 setup that depended on attention to detail and high intensity.
Leaking goals has been Burnley's biggest problem this season. They had conceded a paltry 10 times in 13 league games last time around. In sharp contrast, Dyche's men have shipped 27 after the same number of contests this campaign.
Football matches are both won and lost on goals scored and conceded. From last season to this, Burnley's rate of conceding has almost doubled from 1.08 per game to 2.07. It's exactly why they've managed only two wins so far but lost eight times. Only Fulham and Cardiff City have suffered more defeats (nine each).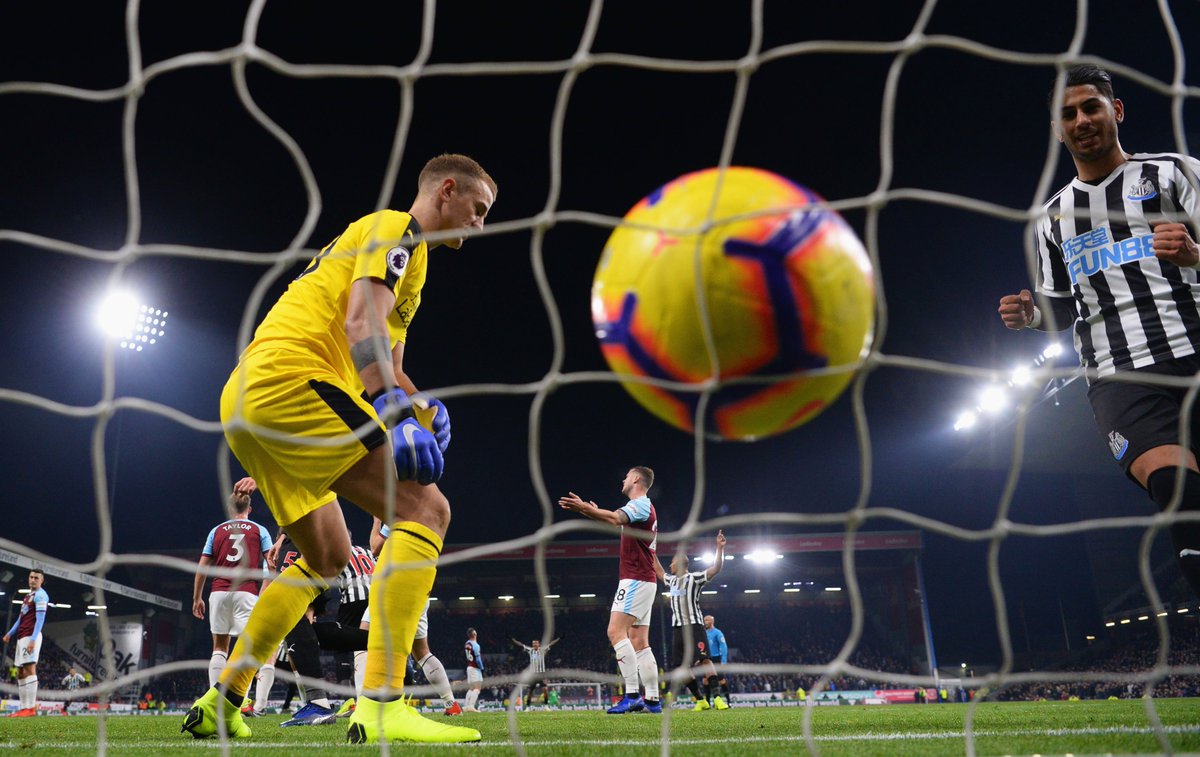 Most goals conceded after 13 PL games this season:
33 Fulham
27 BURNLEY
26 Cardiff
Fewest goals conceded after 13 PL games last season:
6 Man Utd
8 Man City
10 BURNLEY, Spurs
https://t.co/oFxQqWT1TY
Burnley enjoyed their best ever top-flight campaign in 2017/18. They were sitting seventh by November, eventually finishing in that position. The Lancashire-based outfit currently occupy 17th, just a point off rock bottom.
The Clarets kept 11 clean sheets last campaign. During which, they picked up six 1-0 victories. Clearly, they're no longer able to maintain those fine margins.
Cursed by a European berth
Finishing seventh meant a place in this season's Europa League qualifying rounds. Those who know how tedious the completion can be might've predicted Burnley didn't stand a chance. Indeed they didn't.
After making it through the first and second qualifying rounds, beating both Aberdeen and Olympiacos during extra time, the Clarets were booted out of the competition by Olympiacos. Despite not seeing the group stage, the tournament had taken its toll.
By September 16, Burnley had already totalled 11 games in all competitions. Most Premier League teams had only played five at that stage. It's fair to say Dyche's charges were getting worn out, quickly.
Low team spirit
In the aftermath of a chaotic four-game losing streak, Burnley seemed to turn a corner. They spanked Bournemouth 4-0 at Turf Moor before winning 2-1 away at Cardiff. However, it proved a mirage. Their point tally wasn't added to in subsequent matches against Manchester City, Chelsea and West Ham United.
Apparently, the poor run has left the Clarets at a low ebb. The international break didn't help. They followed it with a 2-1 home defeat to Newcastle United.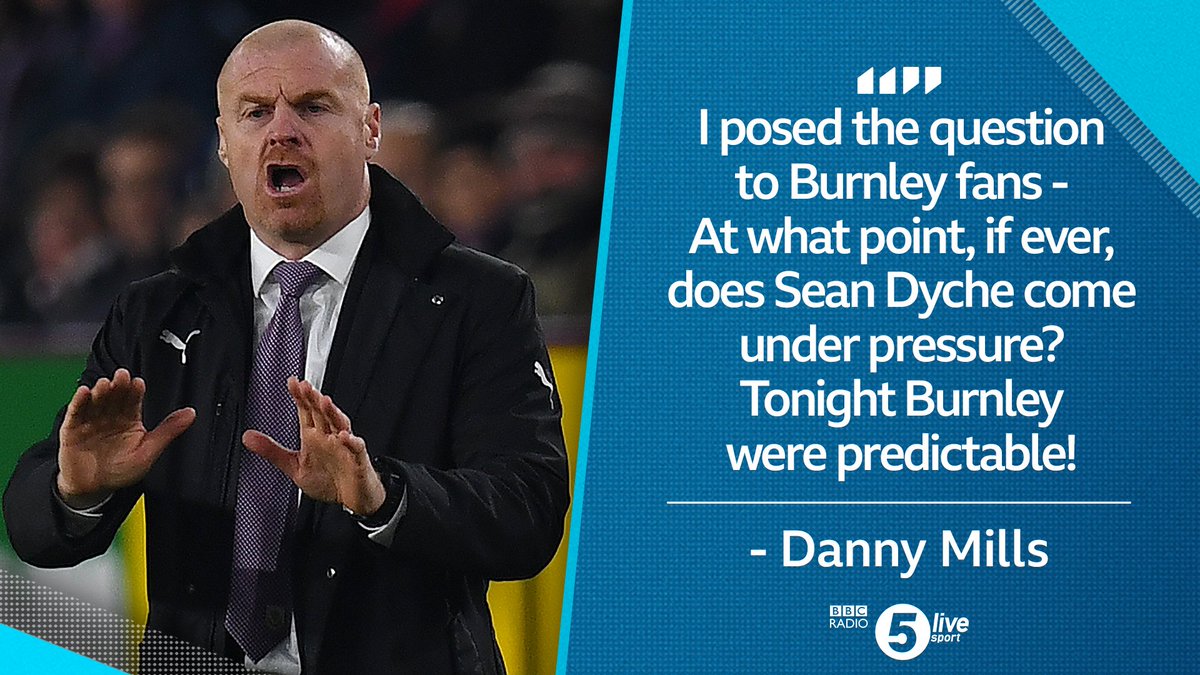 Is Sean Dyche under pressure?
Burnley have lost four of their opening six home league games in a top-flight season for the first time since 1970-71
They are only one point above Southampton, Cardiff and Fulham
📻📲:
https://t.co/CO012dAyQL
#BURNEW
https://t.co/d6M0LD53f7
In Dyche's hands
Dyche is far from being the proudest man in Proudsville right now. He's edged away from that particular title. It's time for the Englishman to roll up his sleeves and do some tactical work.
Burnley are known not to care about retaining possession. Their system relies on resolute defending – preventing clear-cut chances and running down the opposition. Each time they get the ball it's quickly launched forward for Sam Vokes, Ashley Barnes or whoever is up front. That style has been found out. Teams now approach the Clarets with a pattern to break down those defensive walls and cut out the long balls.
Dyche should tinker his side in a different direction. Burnley must put the ball on the ground, playing some football for a change. They need to get their mojo back. And sooner than later.