What's wrong with Christian Pulisic at Chelsea?
The Yank has gone from next big thing to biggest disappointment in less than a year.
Chelsea finished the 2018/2019 campaign on a high note. The Blues struggled through the mid-season but bounced back on time to secure a spot in the Premier League top four before defeating Arsenal 4-1 to claim the Europa League title in Baku.
Shortly after celebrating their Europa League triumph, fans were hit by news of Maurizio Sarri's departure. The celebration was dampened more by Eden Hazard's confirmation he intended to leave Stamford Bridge after seven seasons. The Italian left for Juventus after just one campaign with Chelsea faithful only beginning to appreciate him at the end.
To make matters worse, the Blues elected to serve a transfer ban that will run until this coming summer. FIFA rejected an appeal in June and although Chelsea have taken the matter to the Court for Arbitration of Sport, they chose to serve the ban in the interim rather than face a stiffer penalty from FIFA if their final effort at exoneration fails. Unable to sign anyone other than a free agent, replacing Hazard would be impossible.
However, the club knew well in advance that the Belgian wanted to leave and realised they wouldn't be able to sign a replacement. With that in mind, the Blues acquired Borussia Dortmund winger Christian Pulisic before the ban took effect. The €64 million move made Pulisic the most expensive American in the game but is beginning to look like a bad investment.
After four seasons climbing the ladder at the Westfalenstadion, the 20-year-old's place was taken by the even younger Englishman, Jadon Sancho. Even so, Dortmund believed they'd be left shorthanded if the move took place in January. Thus, the American international was loaned back to the Bundesliga powerhouse until season's end. Unfortunately, six months of relative inactivity stagnated his form and is one factor in his failure to find a path into new Chelsea manager Frank Lampard's starting XI.
Pulisic's first start for Chelsea came in the UEFA Super Cup clash with Liverpool in August. He was one of the brightest players on the pitch. His pace and close control were on display throughout his 74-minute stay on the field. He linked up perfectly Pedro and Oliver Giroud upfront while also bringing midfielders N'Golo Kante, Matteo Kovacic and Jorginho into the attack. He'd drop deep often, quickly and efficiently launching threatening attacks.
He departed the pitch with an assist to his name and the ill fortune to have his first Chelsea goal denied by the linesman's flag. He followed up with brilliant displays against Leicester and Norwich City in the Premier League. Expectations rose but although he has two more assists in the Premier League and one in the EFL Cup, Pulisic is yet to find goal himself.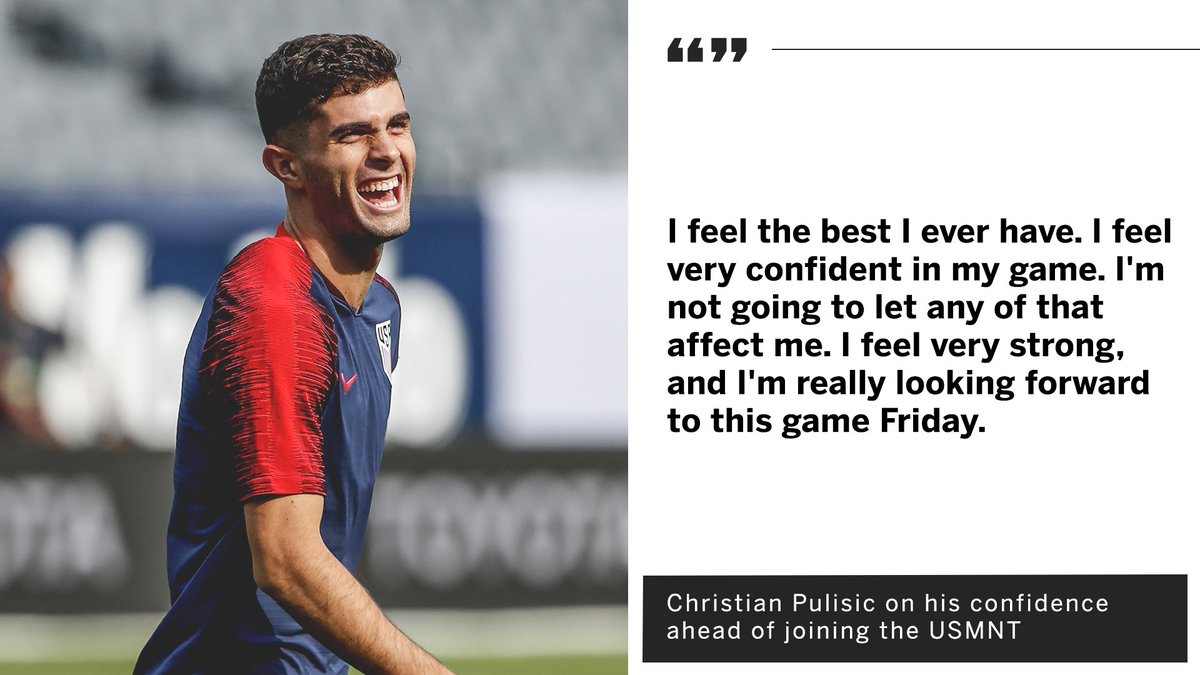 Christian Pulisic isn't going to let his struggles at Chelsea affect his time with the USMNT.
https://t.co/q89Y1DbSn0
Lampard's interest in him cooled. Before coming on as a late substitute during the recent 4-1 victory over Southampton, the youngster had gone five games in all competitions without stepping on the pitch.
From a distance, there appears to be a problem between player and manager. Pulisic's situation at Stamford Bridge calls for concern. He's still only 21 and time is on his side but it's also a young man's game these days. The American cannot sit on the bench watching it pass him by.
Lampard recently stated that the player needs to improve. It appears there are certain areas of his game on which the boss expects him to work. Pulisic vowed to turn his situation around.
Again, there is time, but not that much. United States boss Gregg Berhalter needs his best player in top form in a year's time. CONCACAF recently adopted a new World Cup qualifying process in which the confederation's top six teams compete in a round-robin format from September 2020 to September 2021. The top three finishers will qualify directly for the World Cup with the fourth-place finisher entering a two-legged tie against a lower-ranked CONCACAF contender for the chance to earn a berth via an inter-confederational playoff. In last cycle's hexagonal, the US finished fifth.
If Pulisic can't win his way into Lampard's good graces by season's end, the World Cup hopes of 327 million people will be at risk.