Where has it all gone wrong for Nemanja Matic?
What's next for Manchester United's Serbian warrior?
Background Image: Ian Mcallister.
In July 2017, Nemanja Matic was reunited with former boss Jose Mourinho. At that time, the transfer won the singing praise of Manchester United fans worldwide. This was largely due to the fact that the Red Devils had been left woefully short in the middle of the park.
In his debut season, United found themselves relying on the Serb fairly often, largely due to the fact he was the only deep-lying midfielder the squad had; following the sale of Morgan Schneiderlin to Everton. Fast forward two years, for the now 31-year-old Matic, things couldn't be more different. Once a central figure in a club trying to fight it's way back to the top, the former Chelsea man now finds himself on the periphery of the squad.
One could say the beginning of the end was when a young man by the name of Scott McTominay, made his debut for the team in March of 2018. Without any tattoos or cool hairstyles, the Scot didn't stand out at first. Many supporters thought he was sub-par for a club the size of United, except Jose Mourinho.
During the clubs' annual awards gala, United's former Portuguese boss chose to give the 'Manager's Young Player of The Year' award to McTominay, a decision which surprised many. While not standing out in any way, Mourinho insisted that the balance Mctominay brought to the team was instrumental.
At present, United have been left depleted in midfield. Paul Pogba's lengthy spell on the sidelines coupled with the sales of Marouane Fellaini and Ander Herrera in the summer meant United lack depth in midfield. In this situation, many thought Matic would be Ole Gunnar Solskjaer's, go-to man. The fact that he hasn't speaks volumes...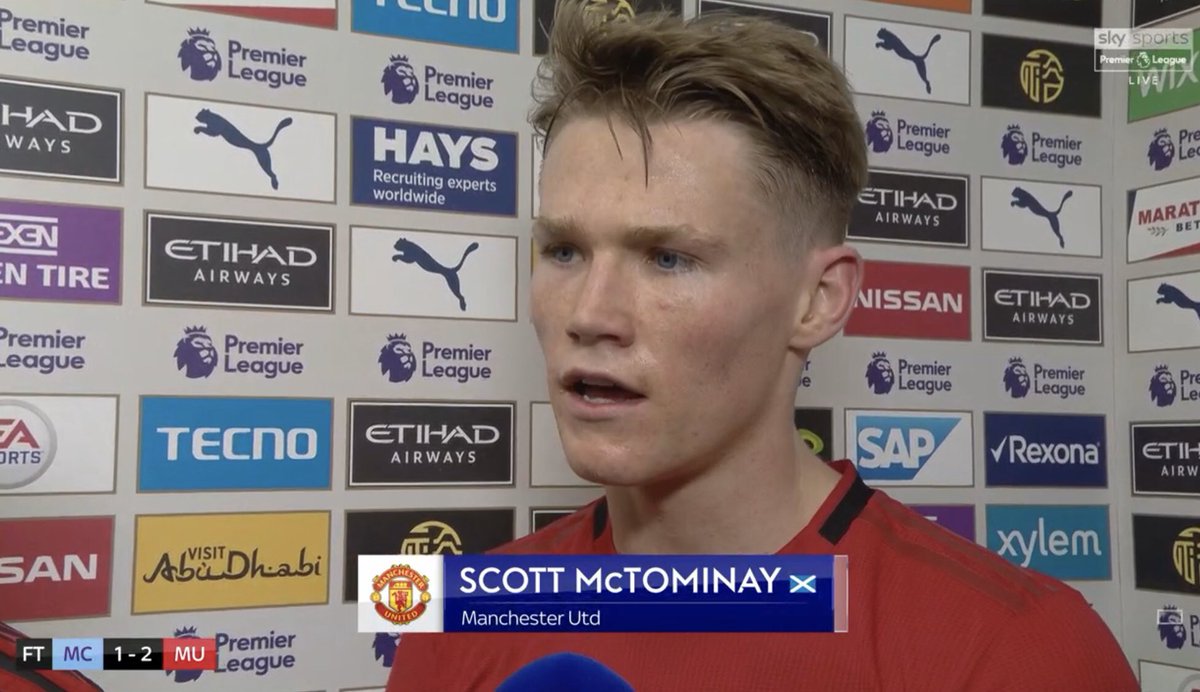 ⭐️ Scott McTominay's contribution for @
ManUtd
today:
50 touches
Won 13/16 duels (4/5 aerials)
3 tackles
4 clearances
3 interceptions
7 recoveries
5 fouls won
https://t.co/bPhnxMsHs3
When playing, Matic's lack of pace and mobility has got him into trouble more often than not. Couple this with his slow decision making and tendency to pass sideways, it's quickly becoming apparent that the sun has set on his time with the Red Devils. Having McTominay as competition doesn't help his situation, obviously. The youngster's defensive performances have been aggressive and dominant, just ask Manchester City. Add three goals and an assist to that and United look to have a complete midfielder on their hands.
The January transfer window opens in just under a month and rumours of interest from Tottenham Hotspur and Inter, have started to appear. Matic doesn't seem too keen on putting those rumours to bed either...
Recently, the Serb has liked a slew of posts slamming Solskjaer, suggesting he should leave and even leaving comments on one's saying Jose Mourinho should sign him in January. As a senior member of the squad, it's no doubt the Baby Faced Assassin would've been surprised by the behaviour. That being said, it shouldn't come as a surprise that he wants to leave.
A move to Spurs looks unlikely given the form and age of Eric Dier and Harry Winks. Inter, however, are a different proposition. Given Antonio Conte's preference to play with two defensive midfielders, Matic should provide ample cover should injuries arise. Living out his retirement in the sunny hills of Milan doesn't sound too bad either...
While his time may be coming to an end as a United Player, the quality he has would be valuable to many teams. In the end, wherever he chooses to go, Matic is sure to end up at a quality club.