Where have things gone wrong for Valencia?
Mestalla almost full after the presentation for the new 2011-12 season before playing against Roma in the Trofeu Taronja. Valencia, 12th August 2011 at 21:36 (Source: Wikimedia Commons)
During the 2017-18 season, Valencia were arguably the most surprising team not only in Spain, but in all of Europe's top five leagues. Los Che were coming off a dismal 2016-17 campaign where they flirted with relegation, but Marcelino lifted them up and took them to fourth place, securing a UEFA Champions League berth in the process. It was an outcome nobody really expected, yet they managed to go toe-to-toe against with powerful sides such as Atletico Madrid, Sevilla and Villareal.
It certainly felt as if the Mestalla outfit were on their way back to relevancy, and they were aiming to recover the spot they had earlier this century when they reached two consecutive UEFA Champions League finals with players such as Santiago Cañizares, Gaizka Mendieta, Roberto Ayala and Pablo Aimar, among others. Experts and pundits saw Valencia as a team capable of fighting for a UEFA Champions League spot based on the strength of their squad, but several games into the season, things couldn't be further from the truth.
If we consider both La Liga and the Champions League, we can see Valencia have won just ONE match all season long, having played 13 games in total. That's... not good, certainly below the pre-season expectations and unless they can turn things around, this season already has the makings of being a potential disappointment for the club.
But where have things gone wrong for Los Che? Let's try to find out.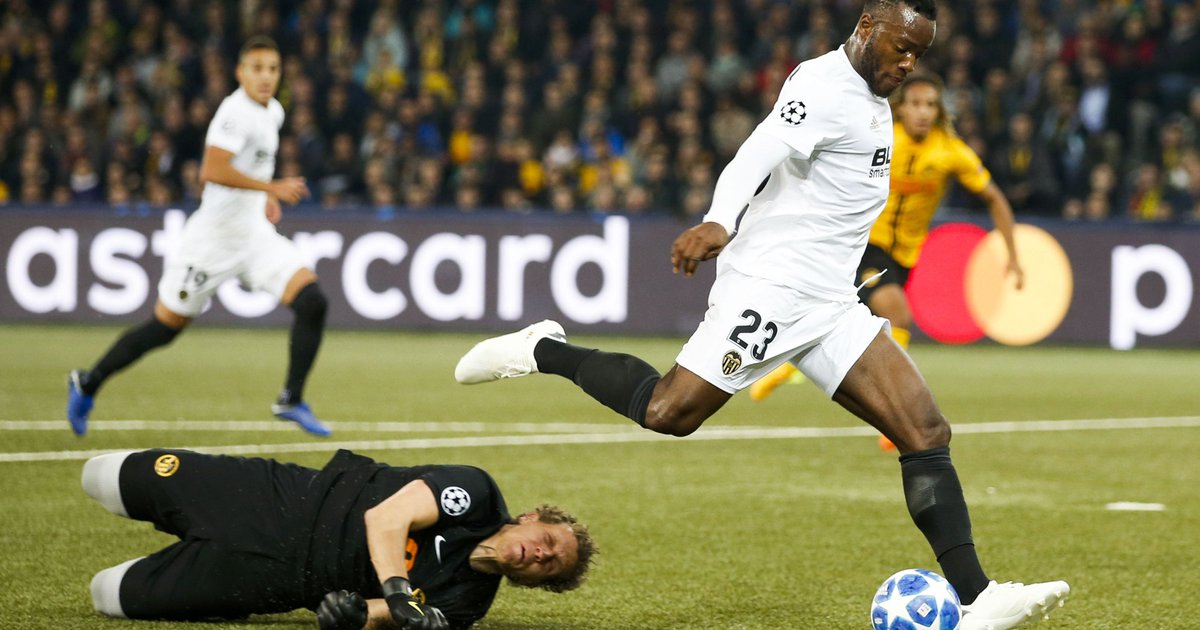 If we look at the signings, we can see Valencia made some pretty good moves in the transfer period. They lost Joao Cancelo, who signed with Juventus, but they retained most of their core group while adding some interesting pieces. They bolstered their attack with Michy Batshuayi, Kevin Gameiro and Denis Cheryshev, brought back Goncalo Guedes, secured moves for Daniel Wass and Cristiano Piccini, and added a potential star-in-the-making in defence on Mouctar Diakhaby. At least on paper, it looks good.
However, some of the signings have not lived up to expectations. For instance, Gameiro and Batshuayi have both played 13 matches yet scored only three times combined. Wass and Diakhaby have not been able to secure regular roles in the starting XI. And names who looked impressive last season – such as Carlos Soler and Rodrigo – have experienced noticeable drop-offs in their performances during the current term. It never helps when a core player is struggling to perform as expected.
There's more, though. Valencia have struggled to score goals, netting only seven times in ten Liga matches and just once in three Champions League contests, giving them eight goals in 13 matches. That's not adequate for any team, let alone one with European hopes and with the kind of firepower they own on the squad.
Defensively they have conceded just eight times in La Liga and three times in the Champions League. That's better, but still delivers a negative goal differential on both tournaments (-1 in LaLiga, -2 in the Champions League). And if we continue with the goal subject, we can see the struggles are real since they have scored more than once in only one match, a 2-2 draw against Levante back on September 2.
Between poor individual performances and an inability to find the back of the net, there is no clear path for Valencia to leave their struggles behind. However, they need to find a way to do so, and soon. Otherwise, they will be at risk of being a one-year wonder. They clearly have enough quality to be far better than how they are doing right now.